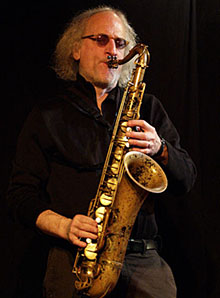 Late last month the Center for New Music hosted a discussion forum on touring. The discussion covered booking shows, traveling costs, and the overall difficulty of touring. Leading the discussion were special guests Larry Ochs of the Rova Saxophone Quartet, and Charlton Lee of the Del Sol String Quartet. Both gave advice based on their own experiences as professional musicians to an audience consisting of composers and performers of multiple musical styles.
The general consensus of the discussion was that touring is hard, especially for classical musicians. Cited reasons were the general lack of venues, and the difficulty of convincing the venue managers to book your ensemble. Going on tour is not worth it unless one can play multiple shows and break even financially, and this is very difficult for modern and experimental musicians to do. I raised the idea of splitting bills with more conventional ensembles, such as a rock band, and was told that this is no easier to convince bookers to accept, and that in general, audiences don't care about the opening act, especially if they aren't in the popular style. As a young musician and artist, I don't see this as the case.
Despite modern and experimental classical music's supposedly dying audience, concerts featuring classical ensembles (for lack of a better name) are becoming more and more commonplace. In November I saw a performance at Bennington by Trevor Wilson & Vocal Ensemble, a new music group with folk influences signed to New Amsterdam Records. They were traveling with their own vehicles, sold their own records, and did their own sound. Admission was free. The concert was not held as part of the classical series at Bennington, and was presented as more of a rock show than a recital. The response was ecstatic, with people on campus discussing the concert for the following week. I went home and ordered their record. TWVE may take years before they can quit their day jobs, but in the meantime they're playing as much as the can, wherever they can to whomever will listen.
On a larger scale, Manhattan based composer Nico Muhly commonly plays shows with artists of similar and different musical styles. In March, he's part of the lineup for a concert at Carnegie Hall benefitting Tibet. The headliner is Philip Glass, but other supporting acts include Iggy Pop, New Order, and Patti Smith. Also on this lineup is Bryce Dessner of rock band The National. While he is best known for his work with them, Dessner also holds a Masters in Music from Yale and has worked with the Kronos Quartet, David Lang, and Steve Reich. His status as a rock musician no doubt helps him publicize his notated music, and lets him book shows for ensembles that otherwise may not have a chance to play. I'm sure he also has a larger audience, as fans of The National have no doubt looked into Dessner's solo work.
Dessner has found the happy medium between the pop and classical worlds. It may not be so much that the new music audience is dying, but that it's changing, becoming a more and more varied group. Audiences may be hard pressed to sit through two hours of Penderecki and Schoenberg, but so am I. A concert with different kinds of modern music that still share in an emotional or aesthetic thread appeals much more to me. This doesn't change the fact that touring is difficult, but looking at the kinds of shows that are being continually programmed does give an idea of what is happening in the new music world today. Shows as those listed above can lead to larger audiences for modern music, and in turn audiences more tolerant of experimental sounds and structures.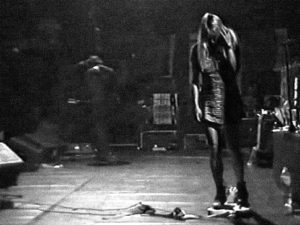 I think this is the future of classical music. Classical music is becoming a more and more integral part of the 'pop' music scene, beginning with albums such as The Velvet Underground's The Velvet Underground & Nico continuing through Sonic Youth's BadMoon Rising, and then coming into the mainstream with Radiohead's Kid A. In May of last year, Muhly and Dessner shared a set with rock band Real Estate, and prior to that a show with Sufjan Stevens. In 1999 the unclassifiable Sonic Youth worked with composers Takehisa Kosugi, Christian Marclay, and Christian Wolff for their Goodbye 20th Century album. Experimental indie groups such as Death Grips, tUnE-yArDs, Deerhunter, or No Age could all reasonably have concerts with new music ensembles. Currently, Frank Ocean studies music theory for two hours every morning. Lana Del Rey has brought string arrangements back into the norm. The emotions and energy present in the music often transcends the musical scenes associated with the artists. As classical and popular styles continue to converge, their audiences will expand. A tour by a classical ensemble would not be impossible to sell, especially if it was in conjunction with a more 'pop' oriented group. More music, more audiences, more money. There is a place for classical music of all kinds, both in our ears and on the road.