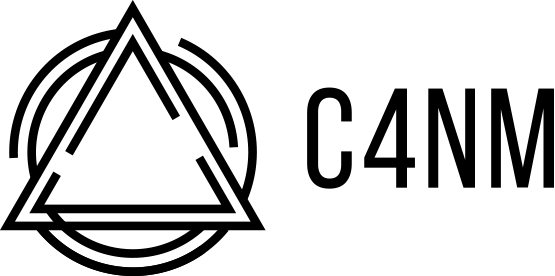 Over the course of 12 months, the C4NM Ensemble in Residence enjoys numerous opportunities and resources to support their long-term success. Through direct engagements with C4NM's members and community partners, the Ensemble in Residence explores new ideas, and pursues new avenues in the development of their artistic career.
Through this program, C4NM provides a materials stipend, rehearsal and workshop space, concert and service opportunities, professional development, and creative community. In return, the Ensemble's activities support the work of the Center for New Music: to support and build community, and to foster the growth of contemporary music.
The 2019-20 Ensemble in Residence will receive:
– $1,000 Award
– Full coworking membership for all ensemble members
– Rehearsal time – 200 hours
– Consulting time – 30 hours on growth assessment & business planning.
– 1 composer reading
– 1 full feature concert at C4NM, EiR keeps all door revenue
– 3 additional services w/ community partners
– Possibility for additional paid gigs
Ensemble Qualifications
Minimum 1 year performing experience as a group
Ensembles with 2-8 members (no groups with completely flexible personnel; core + guests OK)
Must perform creative, non-commercial music
Any and all instrumentations welcome!
How to apply
To apply to be Ensemble in Residence at the Center for New Music from October 2019 through September 2020, send your proposal to
Brent Miller, Executive Director, brent@centerfornewmusic.com, with subject line "EiR 2019".
In your proposal, please tell us:
About your ensemble, including purpose, personnel, and achievements
How you hope to benefit from being C4NM Ensemble in Residence
What specific artistic work or types of work you hope to develop
What areas of administration and/or career development you hope to grow
The links for up to 5 work samples
Applicants residing outside the SF Bay Area must explain how they will be able to successfully participate in the C4NM community over the course of their residency.
Proposals are due by 3:00 PM PDT on Monday, September 23, 2019.
Review and Timeline
Applications will be judged by C4NM staff and community partners based on their:
Potential for growth of the ensemble's artistic excellence
Potential for sustainable growth of the ensemble's administrative capacity
Potential positive impact on the Center's member community
Potential positive impact on the Center's community partners