Calendar
Past Exhibits
The Window Gallery presents the work of contemporary makers of unusual and newly invented musical instruments, including emerging artists as well as recognized pioneers. The emphasis is on originality in concept and design, recognizing the seminal role of the search for new sounds in the expansion of musical horizons. Equally essential to the exhibits are notions of beauty, craft, and humor.
The Window Gallery is curated by Bart Hopkin, David Samas, and Kirk Pearson. Located at 55 Taylor Street in San Francisco, the gallery is open to the public Monday through Friday, 9 am – 5 pm, and during performances.
Email the Gallery Manager for information, questions, comments or to propose an installation.
Support the Window Gallery's one-of-a-kind exhibits by making a contribution to the cause:
---
Window Gallery: Orchestra Obscura
Fri, May 13 — Thu, Jun 30, 2022
Orchestra Obscura is a collection of works that incorporates sensors, microcontrollers, and electronics to explore new ways of using movement and gesture in creating live electronic music. Sometimes the physical actions of the performer clearly map to the resulting sounds one hears, sometimes the connections are completely hidden, but more often they are partially obscured, leaving the listener to make their own connections and adding another level of artistic interpretation.
While all the works involve sound and electronics in some way, the end products are as diverse as the students and their interests. Many combine the inherent elements of other practices and hobbies with music making, such as RC car racing, martial arts, storytelling, costume design, and skateboarding. Others dive into new analog and MIDI instrument design, beyond the piano keyboard and drum pads. Others repurpose and modify electronic toys, injecting a playful quality. And still others go inwards, into the human body finding more subtlety changing movements to control sound. Likewise, the resulting music covers a wide range, from experimental to EDM, ambient to hip-hop, with each artist bringing their own musical experience and interests to their project.
Justin Alley – ALLOPHONE
Sheena Chand – Whack – A – Melody
Michel Conrad and Laura Cox-Conrad – SeaCape
J & Addams – Dragonsong
Quinn Manely and Zohar Aguilar Noriega – RC Vibes
Louise Morin – Ruby Soundscape
Sandy Napkin – Synthescrima
Shawn Westmoreland and Arash Moradi – Möbinix and T-Midi
Tom Yaniv – Mix Thrasher
Alex Zharchuk – Bioelectric Sound Experiment 01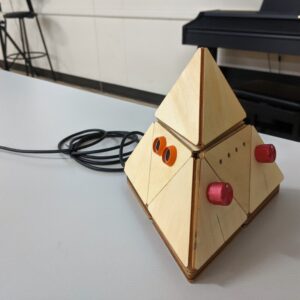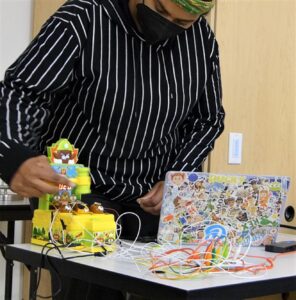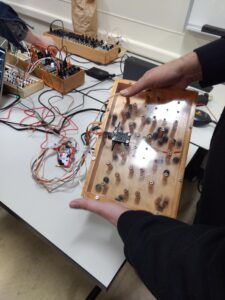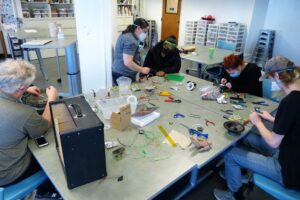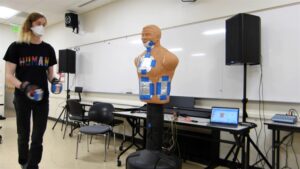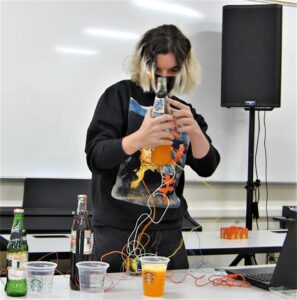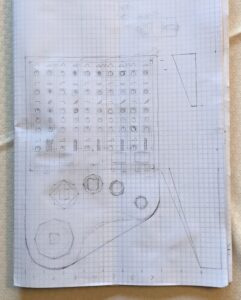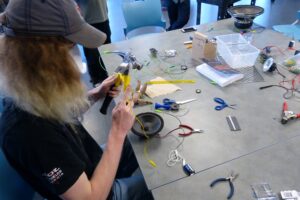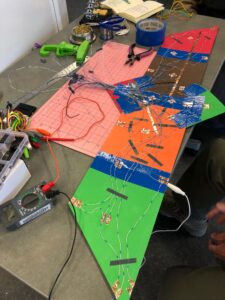 ---