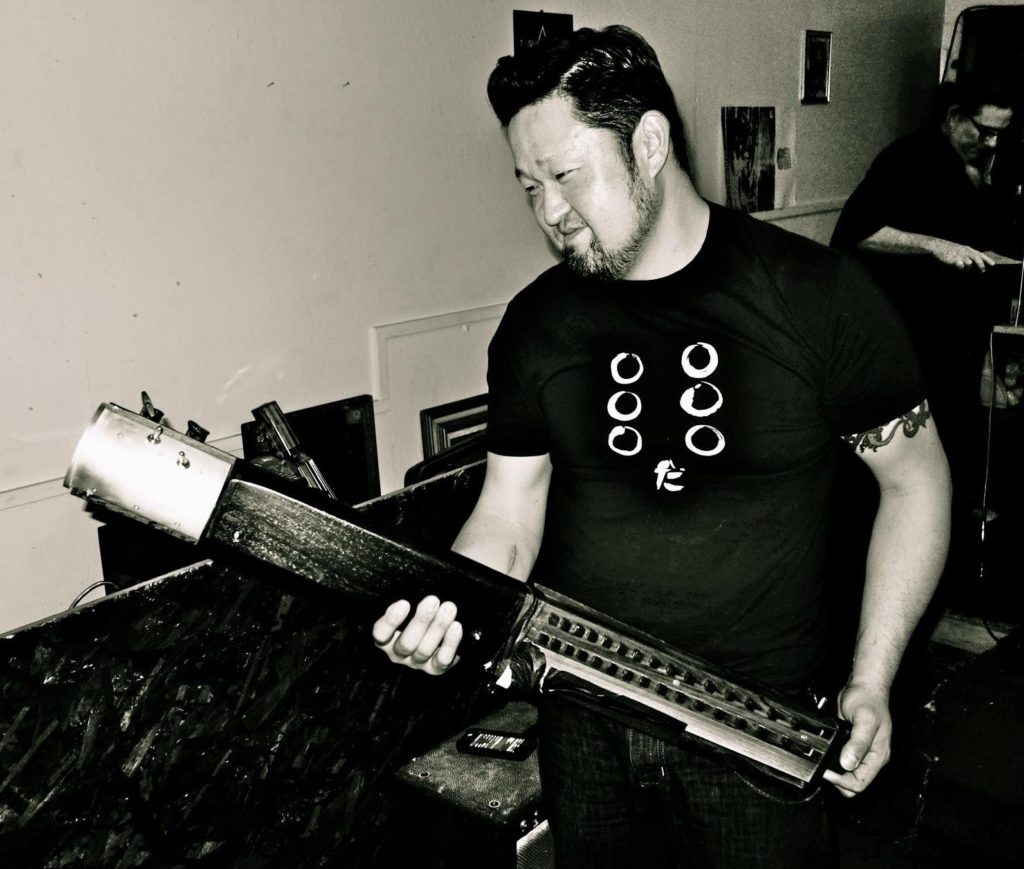 Artist Talk and Demonstration
Thursday, October 1, 6 – 8 PM
To open the Thingamajigs Festival (Oct. 1-2-3-4)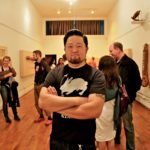 Sung Kim (b. 1975) is an improvisor, sculptor, and instrument builder born in Seoul, Korea, and raised in Washington, D.C. In 1989, Kim studied ceramic sculpture at the Corcoran School of Art. It was at Corcoran that Kim started building his own variations of the guitar. Kim received his BFA in sculpture from the School of the Art Institute of Chicago in 1999. In Chicago, Kim began to deviate from the guitar to explore other techniques, tonalities, and sympathetic resonance. He also began collaborating with musicians to explore his instruments in an improvisational context. Kim now facilitates his musical and sculptural endeavors by owning and operating an architectural woodworking design/build studio in the San Francisco Bay Area.
My work as an instrument builder was born out of the necessity to create a voice for myself to articulate and to compose. My instruments are all works in progress and by treating them as such, I allow myself to constantly develop and build in an organic manner. Many of these pieces begin as individual components built as I develop solutions dealing with mechanics, playing techniques, and resonance. These components are then combined, modified, or discarded as needed.