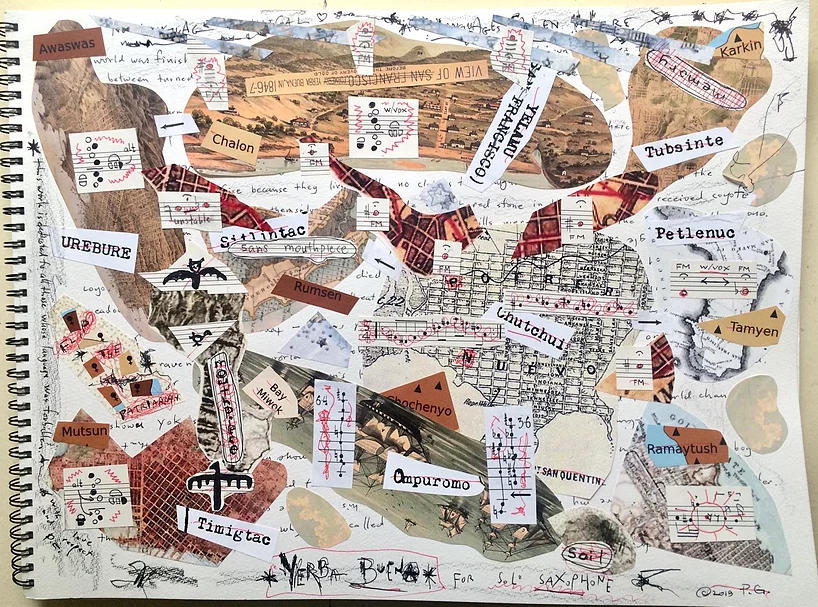 YERBA BUENA for solo saxophone – commissioned by SOMArts gallery, SF (2018)
History of MAP SCORES
i began creating MAP SCORES for the 2+2 project with jon raskin in 2005 and have since created numerous works for solo and ensembles. these piece feel like the some of the first works where i was striking out without a mind to satisfy any particular genre, but was looking for something that could be played with just a quick talk-through before the concert – something that leaves a lot of space for improvising, but also gives some specific compositional elements to create the kind of ensemble unity that can go missing in improvised music.
the works have evolved a great deal over the past 14 years, and i have tried in recent years to create compositions that can work with multi-disciplinary platforms.
over the past few years these works have been the centerpieces of workshops that i teach that i refer to as composing for improvisers.
See more here.
About Phillip Greenlief
Since his emergence on the west coast in the late 1970s, saxophonist/composer Phillip Greenlief has achieved international acclaim for his recordings and performances with musicians and composers in the post-jazz continuum as well as new music innovators and virtuosic improvisers. He has performed with Wadada Leo Smith, Meredith Monk, Rashaun Mitchell and They Might Be Giants. Albums include LANTSKAP LOGIC with Fred Frith and Evelyn Davis, THAT OVERT DESIRE OF OBJECT with Joelle Leandre, ALL AT ONCE with FPR  (Frank Gratkowski and Jon Raskin), and OH THAT MONSTER with LA punk pioneers Thelonious Monster. Recent residencies have included the Banff Center for Art and Creativity and Headlands Center for the Arts. His critical writing has been published in Artforum, open space (sfmoma), and Signal to Noise.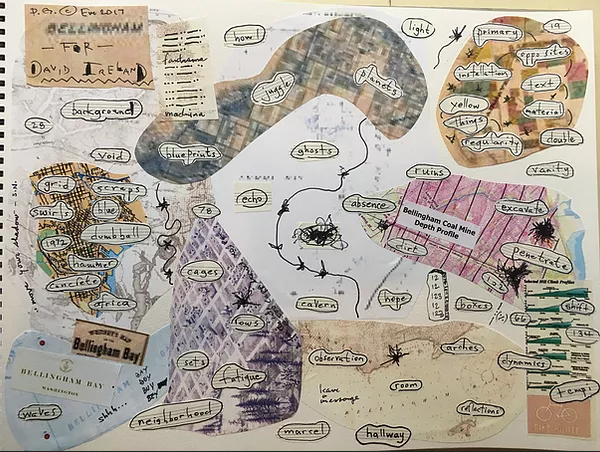 BELLINGHAM for David Ireland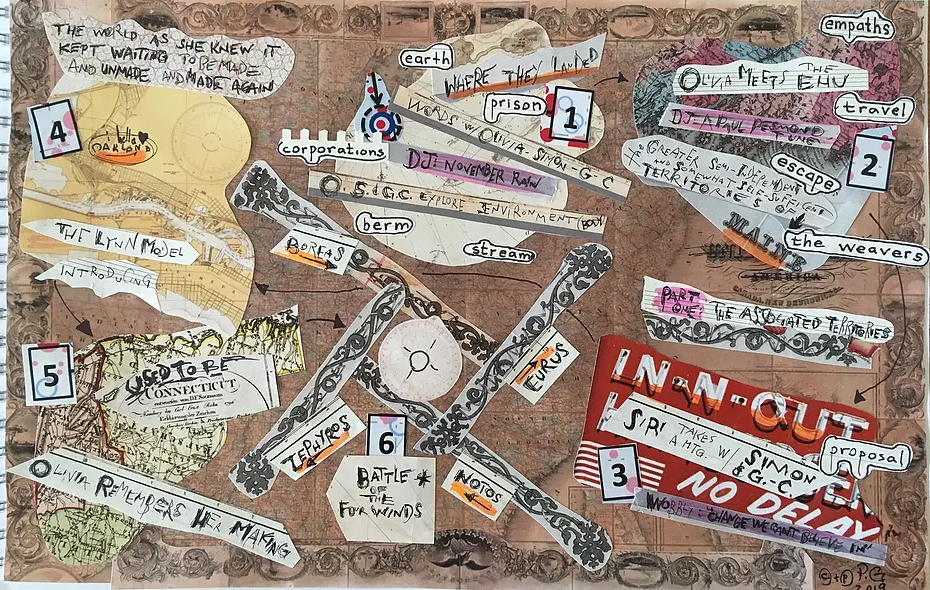 THE FIFTY STATES part one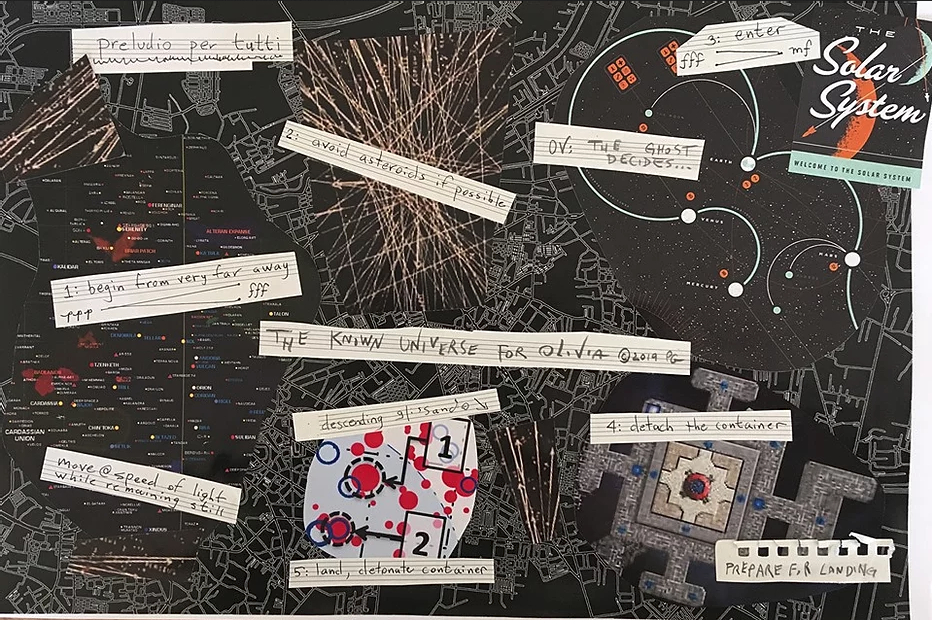 THE OLIVIA TRILOGY: preludio
THE OLIVIA TRILOGY: part one