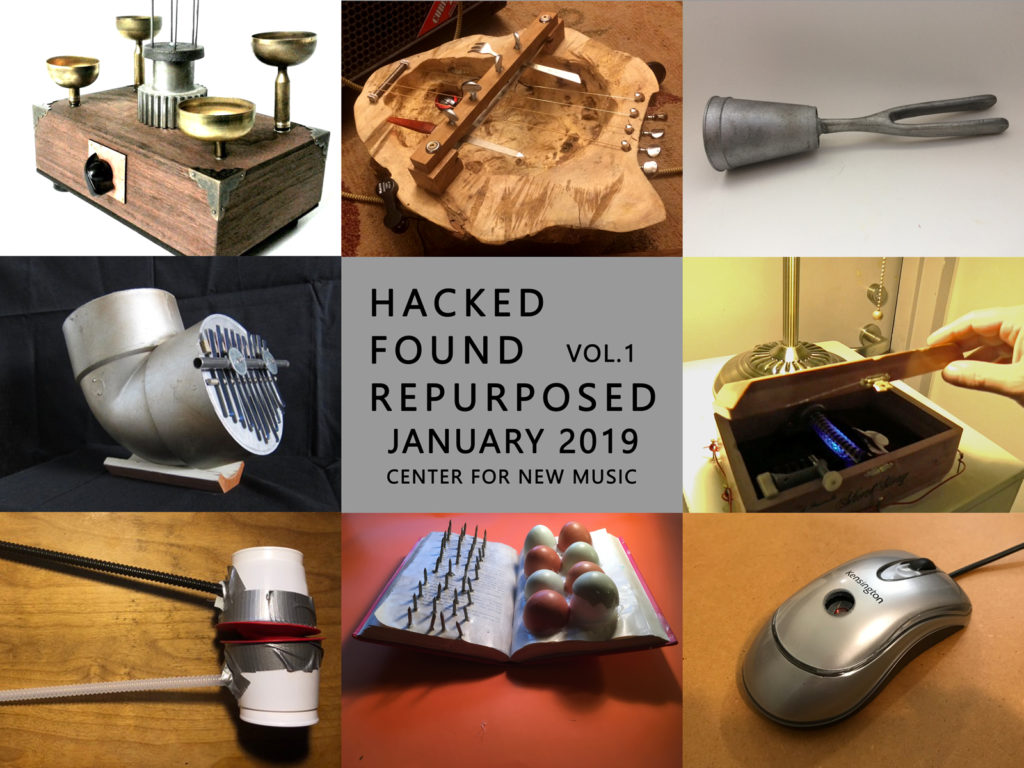 Atrium Display: Hacked-Found-Repurposed by Bryan Day
Hacked-Found-Repurposed Vol. 1 is an exhibition of small-scale upcycled sound art pieces and invented instruments curated by instrument inventor Bryan Day.  The pieces on display highlight an ad-hoc approach to instrument design, using found objects to create both utilitarian and conceptual sound-art objects.  On display are works by John Collins McCormick, Alex Merlin Glow, Eoin Callery, Alex Puzzle, Jim Strong, Rob Nuuja, Bill Brovold, Victoria Shen, Bryan Day, RP Collier, Reed Ghazala, Tim Kaiser, John Bertles and Peter Blasser.
Bryan Day started designing and building musical instruments in rural Iowa in the mid-1990s.  Bryan has toured and has taught sound-invention workshops throughout the US, southeast Asia and across Europe and runs the experimental music record label Public Eyesore.  He spends his days designing, building and fixing exhibits at the Children's Creativity Museum and Exploratorium in San Francisco. 
http://www.bryanday.net