Atrium Display: Still Movie – Film Frames by David Michalak
Face of A Stranger (1977) is a restored feature film by San Francisco filmmaker and musician David Michalak. Prints of selected film frames are on exhibit at Center for New Music, corresponding with a special screening of the film and musical performance on Wednesday, October 23rd.
Artist Statement
While restoring Face of a Stranger (1977) from tiny super-8 film to a 2K file I noticed how the film's chemistry had shifted causing an increase in grain and creating an occasional sepia tinted splash across the frames, highlighting the images. I tracked these affected images down, frame by frame within the 24 frames per second drama, finding single frames that symbolized and summarized an entire scene, or psychological state; a still movie. The altered chemistry serves the images with a kind of aged photographic wisdom extending them into a new realm.
Artist Bio
During his long creative life Michalak has been a photographer and graphic artist, a filmmaker of over 50 films, a recording engineer and musician – performing and recording with Ghost in the House, T.D. Skatchit, Dr. Bob, Reel Change and others. Showcases include: the Castro Theater in S.F., The Cannes Film Festival, The S.F. International Film Festival, Everson Art Museum and countless other minor venues. He has also produced film and music festivals of his own, including The Richard Waters New Music Festival and The Filmmakers Festival.
About the Film
While famed director Nicholas Ray worked on his "experimental" film with students at SUNY COLLEGE in Binghamton, N.Y., local upstart David Michalak worked on his own feature, paying tribute to shadowy German expressionism, silent movies and the serials of the 1920s.
Not a word is spoken in this tale of a kind-hearted man who turns to cruelty when his lover dies an unexpected tragic death. His sanity is challenged further when he meets a woman bearing a strong resemblance to his deceased partner . Expression and gesture covey the story. Michalak shot the film on location at a restored turn of the century house, a rock quarry (The Devil's Punch Bowl) and in the lush forests of upstate New York with his film company Eye-Full Films.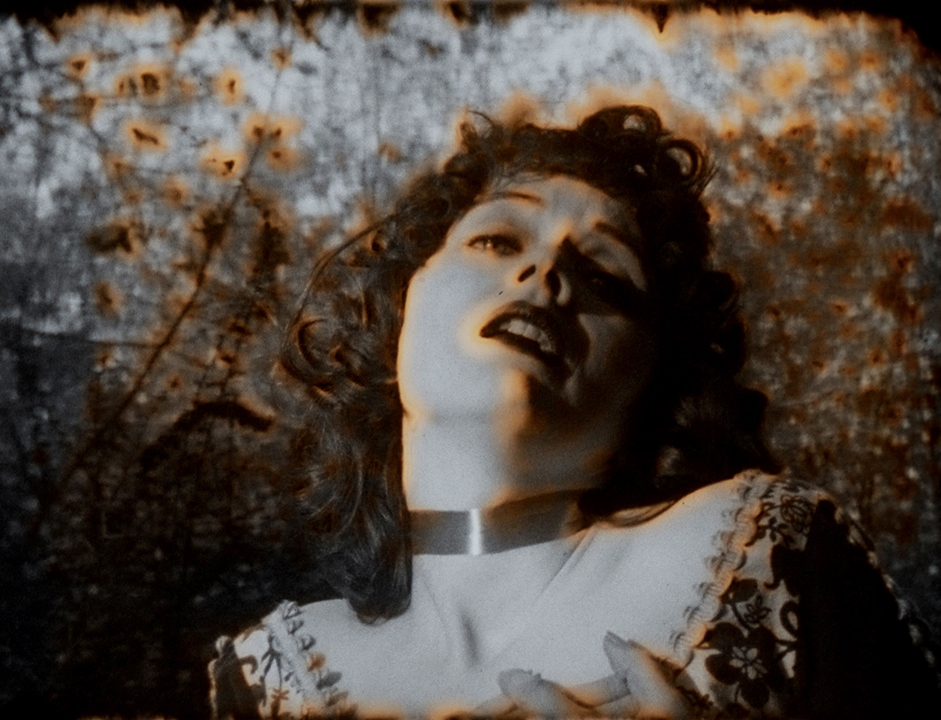 James Russell Lowell's review from the premiere at Roberson Museum in 1977 is, in part, quoted here, calling the film:
"remarkable….poetic and hypnotic…"
"David Michalak's folkloric opus transports his audience into a world shared by UFA expressionists of the silent era yet it possesses a wonderful, uncanny immediacy – both poetic and hypnotic."
The film is full of nightmares, dreams and visions of a love lost and features glowing performances by Billie-Marie as both the haughty Otillia and servant Anna.
"What a revelation it is to see an actress like Billie-Marie who truly, innately, comprehends the visual relevance of cinema!  She endows her face – her every gesture – with emblematic meaning, conveying an almost unearthly quality. Michalak's camera, script and direction allow us to see her as the ultimate trusting soul; accepting one fate after another, finding empathy only in a dancing dream-clown, who all-too-briefly enchants her."
The films also stars: David Gardner as Gunnar, Gerald Michalak as Jarl and Michael Butler as Hynek who dances.