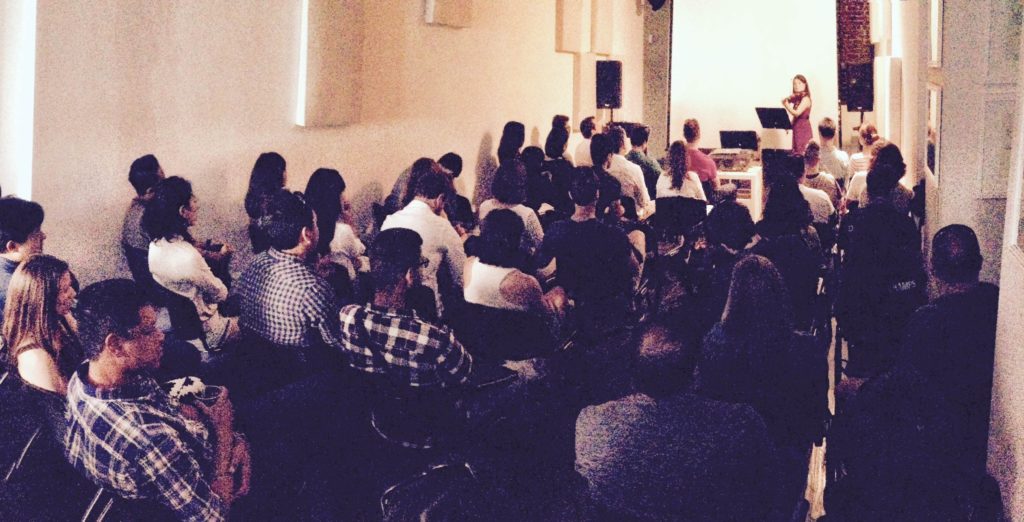 The Center for New Music is seeking curators for two-year terms beginning in 2016. Please consider sharing your artistic vision with the Center!
For information on how to apply, download the Call for Proposals. Deadline to submit is Tuesday, December 1, at 9:00 AM PST.
Each year, the Center invites proposals from any individual who is interested in serving as a curator. While the Center works with seven to eight curators at a time, each individual curator is expected to bring her/his own unique vision and understanding of excellence, in order to contribute to the Center as a whole.
Curators present at minimum 6 concerts per year; in 2014-15 we presented 69 curated shows. Pricing for Curated Concerts is determined by each curator in collaboration with artists; 100% of door revenues are paid to the artists. These shows are supported by the Center and its generous community of volunteers.
If you have any questions contact Brent Miller or stop in for our open Q & A on Friday, November 20 from 10 AM to 4 PM.