Award Recipients 2016
A combination of unrestricted grants, commissioning grants, residency programs, cash awards, and various honors, the following list includes important recognitions awarded to composers and musicians in 2016. While the list is lengthy, it is not exhaustive, so if you feel we missed something or someone, feel free to comment and let us know what or who we should include.
Many of these awards are by nomination only, however there are a plethora of opportunities that you can actively apply to. Knowing what to apply to can be intimidating, but as a member of the Center for New Music you get regular curated content through membership resources regarding opportunities that are relevant to you, so stay tuned! Also, helpful opportunity lists include the Composer's Forum, Composer's Site, and Musical America, the latter two including opportunities for both composers and performers.  
---
MacArthur Grant
$625,000
Julia Wolfe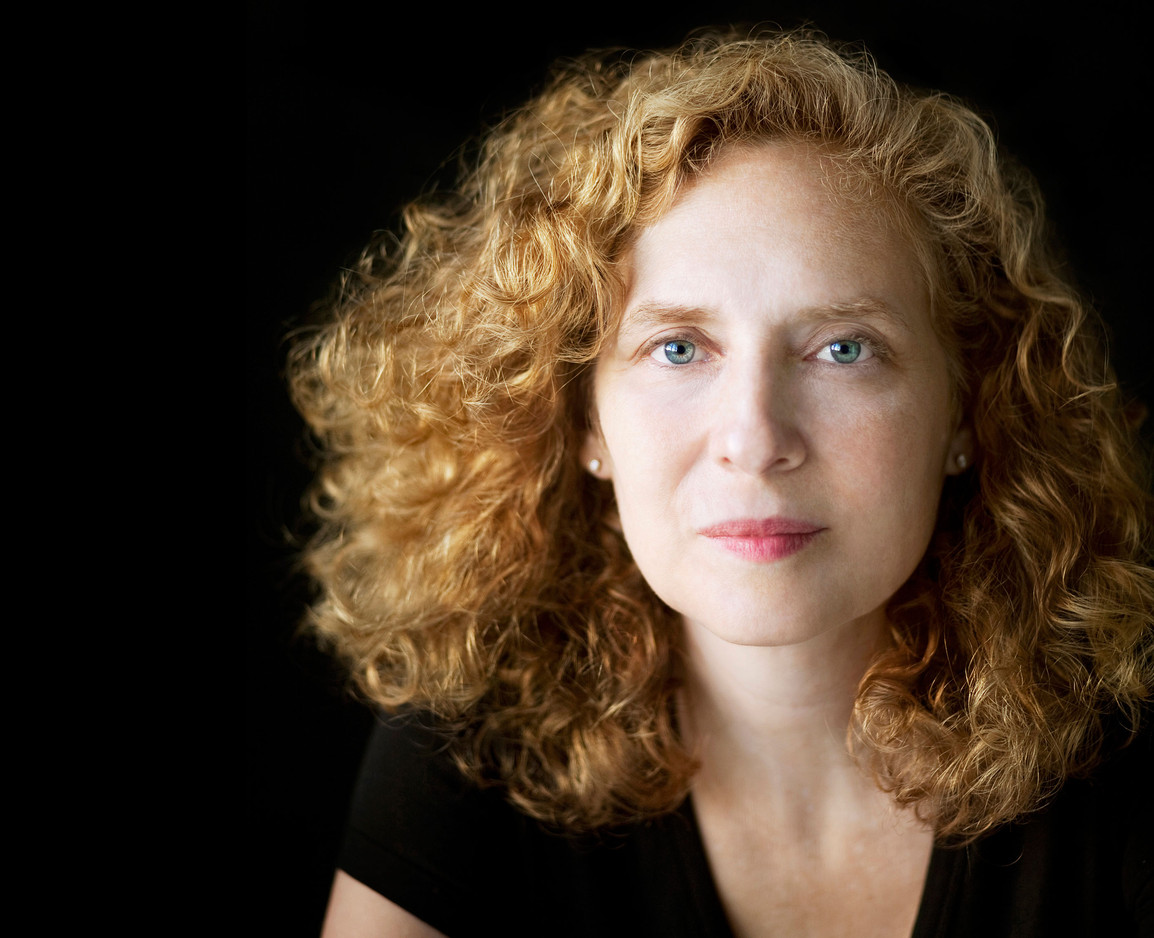 The MacArthur Fellows Program awards unrestricted fellowships to talented individuals who have shown extraordinary originality and dedication in their creative pursuits and a marked capacity for self-direction. The Foundation does not require or expect specific products or reports from MacArthur Fellows and does not evaluate recipients' creativity during the term of the fellowship. The MacArthur Fellowship is a "no strings attached" award in support of people, not projects. Each fellowship comes with a stipend paid our in equal quarterly installments over five years.
---
Guggenheim
$43,200 (Average)
Jonathan Berger
Edmund Campion
Anthony Cheung
Neil Feather
David Fulmer
Bryan Jacobs
Andrew Norman
Adam Roberts
Laurie San Martin
Juri Seo
Wayne Shorter
Dalit Hadass Warshaw
Often characterized as "midcareer" awards, Guggenheim Fellowships are intended for men and women who have already demonstrated exceptional capacity for productive scholarship or exceptional creative ability in the arts. Guggenheim Fellowships are grants to selected individuals made for a minimum of six months and a maximum of twelve months. Since the purpose of the Guggenheim Fellowship program is to help provide Fellows with blocks of time in which they can work with as much creative freedom as possible, grants are made freely.
---
Herb Alpert Award in the Arts
$75,000
Dohee Lee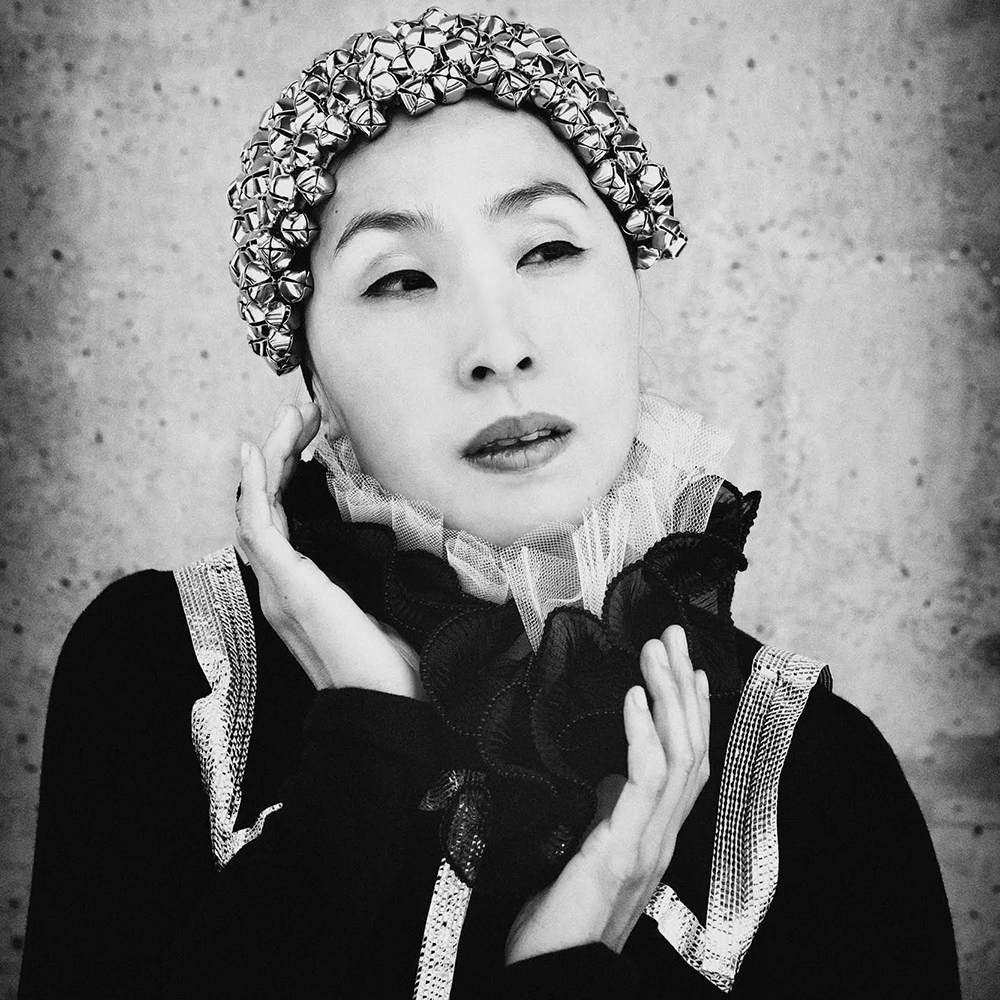 The Herb Alpert Award in the Arts is an unrestricted prize of given annually to five risk-taking mid-career artists working in the fields of dance, film/video, music, theatre and the visual arts. The prize was initiated and funded by the Herb Alpert Foundation and has been administered by California Institute of the Arts since 1994. The Herb Alpert Award honors and supports artists respected for their creativity, ingenuity, and bodies of work, at a moment in their lives when they are poised to propel their art in new and unpredictable directions. The Herb Alpert Award recognizes experimenters who are making something that matters within and beyond their field.
---
Pulitzer
$10,000
In for a Penny, In for a Pound by Henry Threadgill (Pi Recordings)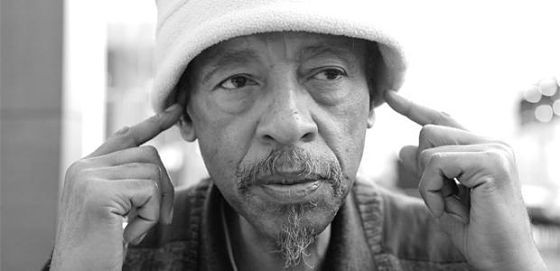 Recording released on May 26, 2015 by Zooid, a highly original work in which notated music and improvisation mesh in a sonic tapestry that seems the very expression of modern American life.
---
Grammys
Musical Theater Album
"Hamilton"
Instrumental Composition
"The Afro Latin Jazz Suite," Arturo O'Farrill (Arturo O'Farrill and the Afro Latin Jazz Orchestra, featuring Rudresh Mahanthappa)
Score Soundtrack for Visual Media
"Birdman," Antonio Sanchez, composer
Engineered Album, Classical
"Ask Your Mama," Leslie Ann Jones, John Kilgore, Nora Kroll-Rosenbaum and Justin Merrill, engineers; Patricia Sullivan, mastering engineer (George Manahan and San Francisco Ballet Orchestra)
Producer of the Year, Classical
Judith Sherman
Orchestral Performance
"Shostakovich: Under Stalin's Shadow — Symphony No. 10," Andris Nelsons, conductor (Boston Symphony Orchestra)
Opera Recording
"Ravel: L'Enfant Et Les Sortilèges; Shéhérazade," Seiji Ozawa, conductor; Isabel Leonard; Dominic Fyfe, producer (Saito Kinen Orchestra; SKF Matsumoto Chorus and SKF Matsumoto Children's Chorus)
Choral Performance
"Rachmaninoff: All-Night Vigil," Charles Bruffy, conductor (Paul Davidson, Frank Fleschner, Toby Vaughn Kidd, Bryan Pinkall, Julia Scozzafava, Bryan Taylor & Joseph Warner; Kansas City Chorale & Phoenix Chorale)
Chamber Music/Small Ensemble Performance
"Filament," Eighth Blackbird
Classical Instrumental Solo
"Dutilleux: Violin Concerto, L'Arbre Des Songes," Augustin Hadelich; Ludovic Morlot, conductor (Seattle Symphony)
Classical Solo Vocal Album
"Joyce & Tony — Live From Wigmore Hall," Joyce DiDonato; Antonio Pappano, accompanist
Classical Compendium
"Paulus: Three Places of Enlightenment; Veil of Tears & Grand Concerto," Giancarlo Guerrero, conductor; Tim Handley, producer
Contemporary Classical Composition
"Paulus: Prayers & Remembrances," Stephen Paulus, composer (Eric Holtan, True Concord Voices & Orchestra)
---
Koussevitzky Music Foundation
$12,500 – $20,000
David Fulmer
Alexandre Lunsqui
Zosha Di Castri
Amy Williams
The Foundation considers applications from performing organizations from any country for the joint commissioning of composers of all nationalities. This commissioning program is designed primarily for orchestras and chamber groups that have a record of excellence in the performance of contemporary music.
---
Grawemeyer Award
$100,000
Hans Abrahamsen
The Grawemeyer Award in Music Composition honors those who bring beauty and inspiration into the world. The University of Louisville offers an international prize in recognition of outstanding achievement by a living composer in a large musical genre: choral, orchestral, chamber, electronic, song-cycle, dance, opera, musical theater, extended solo work and more. The award will be granted for a work premiered during the five-year period prior.
---
Kravis Prize
$200,000
Louis Andriessen
The Marie-Josée Kravis Prize for New Music at the New York Philharmonic is awarded to a composer for extraordinary artistic endeavor in the field of new music. One of the world's largest new-music prizes, the Kravis Prize for New Music is awarded every two seasons, and a commission to write a work for the New York Philharmonic. In alternating seasons, when no prize is given, the Orchestra names the Kravis Emerging Composer, who receives a $50,000 stipend and a commission.
---
Jerome Fund
$20,000
Fabian Almazan
Imani Uzuri
Shai Maestro
Linda May Han Oh
Joshua Clausen
The Jerome Foundation, created by artist and philanthropist Jerome Hill (1905-1972), seeks to contribute to a dynamic and evolving culture by supporting the creation, development, and production of new works by emerging artists. The Foundation makes grants to not-for-profit arts organizations and artists in Minnesota and New York City.
---
Rome Prize
$16,000 – $28,000 (plus room and board)
Christopher Trapani
Jonathan Berger
For over a century, the American Academy in Rome has awarded the Rome Prize to support innovative and cross-disciplinary work in the arts and humanities. Rome Prize Fellowships include a stipend, room and board, and individual work space at AAR's eleven-acre campus in Rome.
---
Berlin Prize
$5,000 (per month of residency)
David Behrman
The American Academy offers residential fellowships to emerging as well as established scholars, writers, and professionals who wish to engage in independent study in Berlin. Around two dozen Berlin Prizes are conferred annually. Past Berlin Prize recipients have included historians, economists, poets, art historians, journalists, legal scholars, anthropologists, musicologists, public policy experts, and writers, among others.
---
NEA Jazz Masters
$25,000
2017
Dee Dee Bridgewater
Ira Gitler
Dave Holland
Dick Hyman
Dr. Lonnie Smith
2016
Gary Burton
Wendy Oxenhorn
Pharoah Sanders
Archie Shepp
The NEA Jazz Masters Fellowship is the highest honor that our nation bestows on jazz artists. Each year since 1982, the program has elevated to its ranks a select number of living legends who have made exceptional contributions to the advancement of jazz.
---
Gaudeamus Award
€ 5000
Anthony Vine  
The annual Gaudeamus Muziekweek focuses on music by young composers. Although the first Gaudeamus Muziekweek, staged shortly after World War II, was devoted to Dutch composers only, the Muziekweek was soon open to composers worldwide. Each year new works by composers are presented, with emphasis on young composers and music pioneers. The Gaudeamus Award was first awarded in 1957 to Peter Schat. The Gaudeamus Award, as of 2015 is a commission of € 5000 for new work, meant as a help in the career of the composer. This commissioned work will premiere during Gaudeamus Muziekweek. Since 2014 the Muziekweek is preceded by the Gaudeamus Muziekweek Academy.
---
John Cage Award
$50,000
Joan La Barbara
The award is made biennially in recognition of outstanding achievement in the arts for work that reflects the spirit of John Cage. Selections are made from invited nominations.
---
Doris Duke Artist Award
$225,000 – $250,000
Kyle Abraham
Dave Douglas
Fred Hersch
Wayne Horvitz
Jen Shyu
Wadada Leo Smith
Henry Threadgill
Matana Roberts
Jason Moran
The Doris Duke Artist Awards invested in exemplary individual artists in contemporary dance, jazz, theatre, and related interdisciplinary work who had proven their artistic vitality and commitment to their field. The Doris Duke Artist Award was not a lifetime achievement award, nor a "genius" grant. The Award was a deeper investment in the potential of dedicated artists, empowering them through the freedom of unrestricted support while celebrating past achievement.
---
Creative Capital
up to $50,000
Ligia Bouton, Matt Donovan and Lei Liang
Jim Findlay
Sean Graney
Brian Harnetty
Pegasus Warning (Guillermo E. Brown)
Graham Reynolds
The artistic disciplines being funded this year are: Literature, Performing Arts and Emerging Fields. Drawing on venture-capital principles, Creative Capital seeks out artists' projects that are bold, innovative and genre-stretching, then surrounds those artists with the tools they need to realize their visions and build sustainable careers. The 2016 Creative Capital awardees are an incredible group of creative thinkers, representing 63 artists at all stages of their careers with an age range of 28 to 65 years old. More than half are women; and more than half identify as people of color. Each funded project will receives direct funding, additional resources, and advisory services.
---
Morton Gould Young Composer Award
$45,000 shared between winners
Daniel Allas smear'd
Ermir Bejo Opus 4
Trevor Bumgarner Everything Went Quiet
Thérèse-Marie Chaix Strange Bird
Natalie Dietterich Conversations with Strangers
Tommy Dougherty Quartets  
Sky Macklay Many Many Cadences
David Clay Mettens Sleeping I am Carried….
All Can Puskulcu Broken
Marco-Adrián Ramos Jarochito or Caprice
Jake Runestad Dreams of the Fallen
Barry Sharp Raw
Alyssa Weinburg in somnis
Jesse Larsen Piano Concerto No. 2
Paris Lavidis Dinner for Eight
Open to all composers of Original Concert Music (classical), The ASCAP Foundation Morton Gould Young Composer Awards encourage developing music creators during the earliest stages of their careers. This program selects several young composer recipients each year to receive the cash awards. It is named in memory of eminent composer and conductor Morton Gould who was ASCAP's President from 1986 to 1994, as well as The ASCAP Foundation's President.
---
SF Friends of Chamber Music Musical Grant Program
$3,000 – $4,000
African American Composer Initiative
Berkeley Choro Ensemble
Ryan Brown
Sheldon Brown Ensemble
Ian Carey's Wood/ Metal/ Plastic
Carlos Henrique Pereira Trio
Ben Goldberg
Phillip Greenlief
Jon Jang
The Living Earth Show
Lisa Mezzacappa
Molina/ Ackamoor Duet
Music at the Mission
Noe Valley Chamber Music
One Great City Duo
Outsound Presents
Jim Santi Owen
Rent Romus
Redwood Tango Ensemble
Pamela Rose
Splinter Reeds
Trinity Alps Chamber Music Festival
Trois Bois
Wooden Fish Ensemble
The Musical Grant Program acts as a catalyst for creative musical projects, raises the profile of local artists and creates opportunities for audiences to experience the rich diversity of music in the Greater San Francisco Bay Area.
---
Zellerbach Community Arts
$1,500 – $7,500
Awesome Orchestra Collective
Berkeley Old Time Music Convention
Berkeley Symphony Orchestra
Black Box Baroque
Del Sol Performing Arts Organization
Cypress Performing Arts Organization
Ensemble for These Times
Ensemble Mik Nawooj
Friction Quartet
Golden Gate Men's Chorus
Hip Hop for Change Inc.
Jazz in the Neighborhood
Mercury Soul
MUSA
Musical Traditions/ The Paul Dresher Ensemble Inc.
Noe Valley Chamber Music
Old First Center for the Arts
Outsound Presents
Pamela Rose Wild Women of Song
Point Richmond Jazz
Red Poppy Art House
Rova Arts
San Francisco Chamber Orchestra
San Francisco Friends of Chamber Music
San Francisco Live Arts
Sonic Harvest
Switchboard Music
Thingamajigs
Voci Womens Vocal Ensemble  
Volti
Wild Rumpus
Womens Audio Mission
The Community Arts Program provides project support to small and mid-sized arts organizations and individual artists for the creation and presentation of new and innovative work that is representative of the diverse cultures and communities of the Bay Area.
---