Hello! New intern, Lillian, here. I'm super excited to be here and excited to share all the things that Center for New Music has done since I've started in March. There have been so many shows covering so many different genres within the all-encompassing umbrella of new music and there were a couple of workshops that I wish I could have attended. I've met a lot of really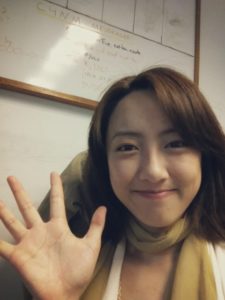 wonderful and talented people here who are great to work with, and it's been really fun being exposed to the new music community in this way. As some may know who have met me here, I'm a composition major from Cal State University, East Bay (previously known as Cal State Hayward) and being here at the Center has been a breath of fresh air and a great addition to my education not only as a composer but also as a well-rounded musician. I can't wait to see what else Center for New Music has to offer in the following months regarding shows and workshops and what I might be able to bring to the table as a student composer as well.
It was great to see the Guerrilla Composer's Guild hosting their percussion project back in May because I got to see some friends and colleagues have their pieces performed. It's always an inspiring moment when you see composer's faces light up when they hear their pieces performed. It's such a happy and fulfilling moment and seeing that happen is an experience worth reliving for me.
Last week, San Francisco Contemporary Music Players held a guitar-themed concert here at the center featuring David Tanenbaum, the Mobius Trio and the Living Earth Show. I was amazed at the variety of things you could do with the guitar! I had a chance to speak to Mobius Trio about the pieces they performed and was fascinated by the extended techniques they used. I had a really great time listening to the Living Earth Show perform with toothbrushes and quarter-tone instruments (the sound is still fixing in my ear after a week and I like the idea that it will never be "fixed").  Scott Cmiel from San Francisco Classical Voice wrote a great review on the event. Please take some time to read it! My experience at the Center so far has been not only educational but also very eye-opening to my own view on composition and music. It's a great place to be whether you're an aspiring young composer, a seasoned artist or a curious spectator. I am so glad to be here and am honored to join the colorful handful of interns at Center for New Music.
Also, a note from Adam on interning here: Want to be the next Center intern? We're accepting applications for Production and Development for the fall (September through December). More information
Hope to see you guys at our next event!
| | |
| --- | --- |
| | |
|    David Tanenbaum and the Mobius Trio |    The Living Earth Show |