This exhibit is experienced best with headphones.
Doga Cavdir discussed the work with Window Gallery curator Bart Hopkin on 3/18/21 YouTube Live.
Introduction
Doga Cavdir on sounding flow:

I design gestural interfaces and movement-based musical performances to create an intermediate medium between physical interfaces and the musician's body. My work explores the correspondences between music and the movements involved in sound creation. I employ cross-disciplinary gestures and expressive body movements, borrowed from dance, theatre, and sign language, into music.
I am interested in the transformation of communication and expression carried in one gestural domain to a musical one. As a designer, I create embodied and immersive systems that encourage musicians to extend their relationship with their body movement as a mean of compositional tools. These new musical interfaces inspire a natural flow of kinesthetic expression that would be left unnoticed otherwise. I hope my work offers new and inclusive ways of creating music that could bridge across domains and diverse abilities.
about sounding flow
The exhibit, sounding flow, is a series of sonic exploration of how we observe movement in music, from acoustic instruments to movement-based wearable instruments.
The first part of the exhibit presents In Vivo, an audio-visual installation. This installation explores the intersection of our perception of sound, movement, and action. It involves stationary musical instruments decoupled from their sound and excitation. The installation illustrates vibration patterns of acoustic instruments using projection mapping. The motivation behind it draws from the sonic potentials of stillness in movement and the gray areas in human sensorimotor perception.
Movement-based instruments, on the other hand, create an embodied body-to-instrument relationship by physically connecting the musician's body to the musical instrument. Bodyharp, a new musical instrument, borrows musical gestures from string instruments and extends them with dance gestures. Felt Sound incorporates American Sign Language gestures to low-frequency, high amplitude soundscapes that can be felt as much as it is heard. By amplifying the physical sensations of sound, Felt Sound hopes to offer a shared performance for Deaf and Hard of Hearing and for those who are not.
I. In Vivo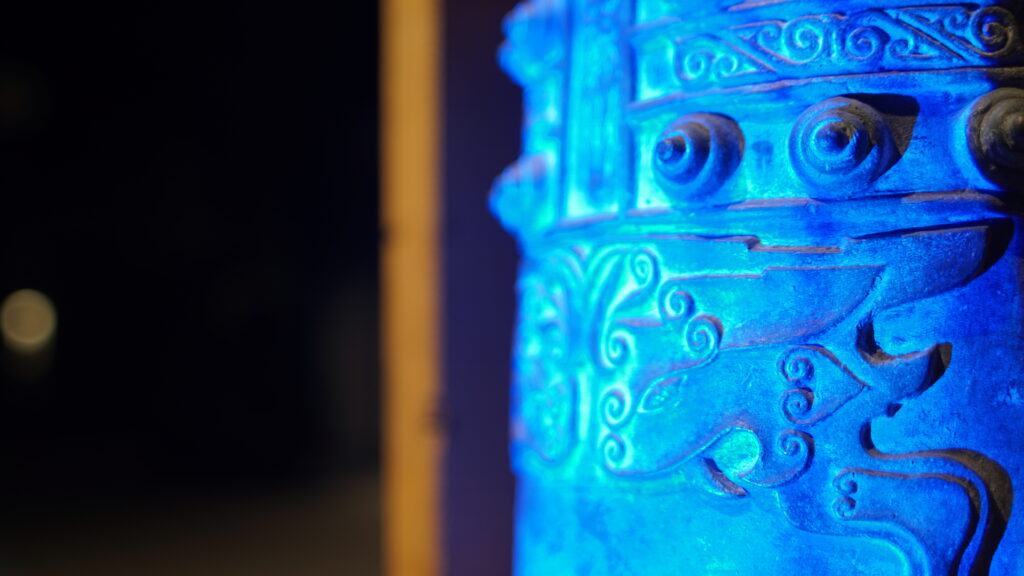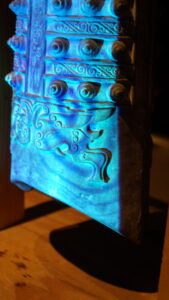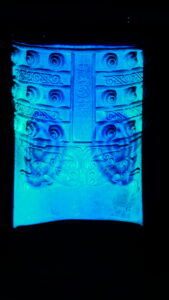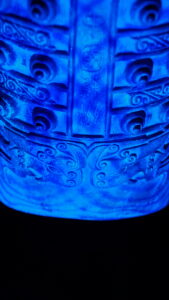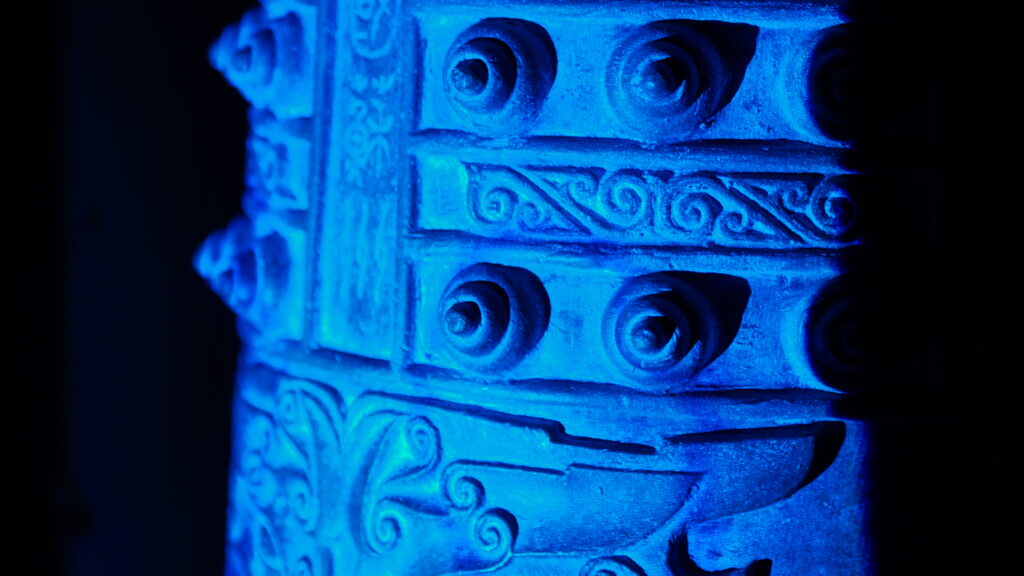 II. Felt Sound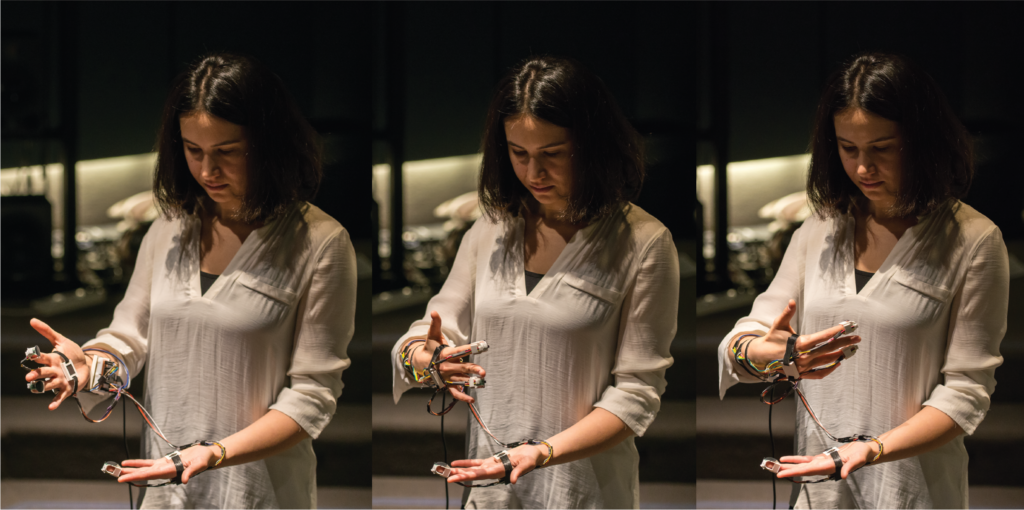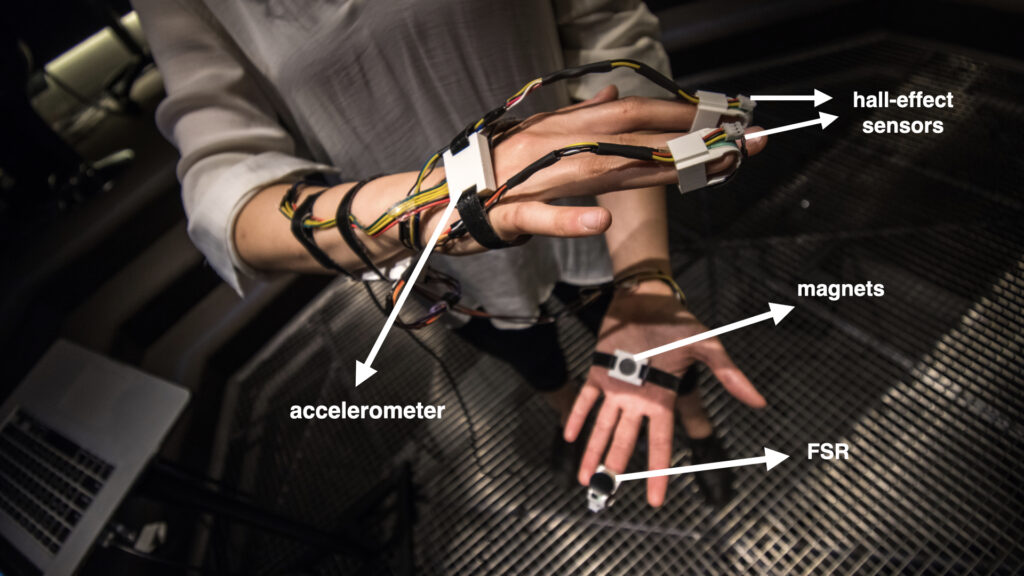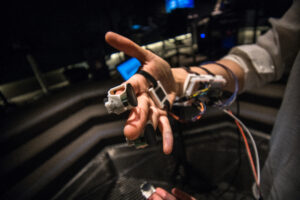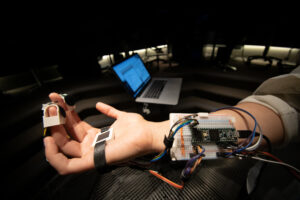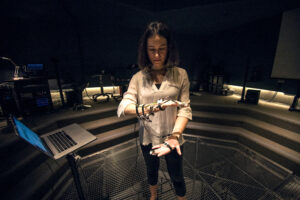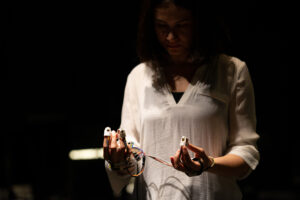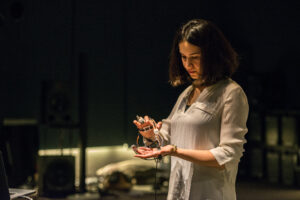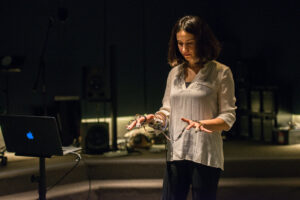 III. Bodyharp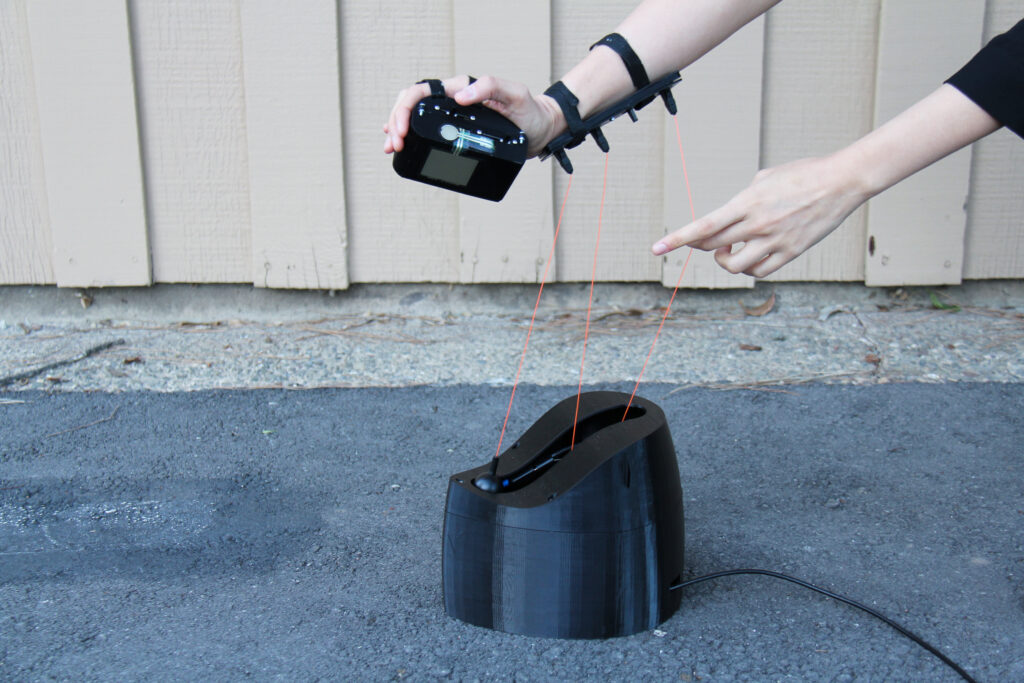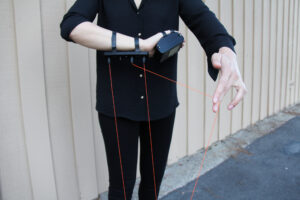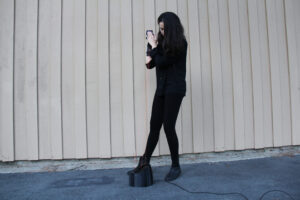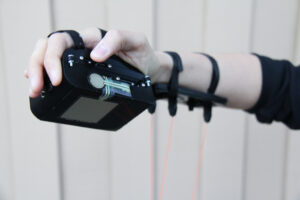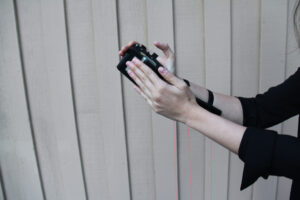 Doga Buse Cavdir is an artist, designer, and researcher whose work integrates body movement and expression into music performance. She explores the relationship of body, sound, and space, through embodiment and interaction.
Her process actively engages with kinesthetic, immersive, and shared experiences for inclusivity as a way to bridge diverse abilities that "shows how we can benefit from and contribute to increased accessibility, inclusivity, and collaboration". Her designs range from wearable, movement-based interfaces to audio-visual installations.
Doga uses extended piano techniques in her compositions and plays her custom-made instruments when she performs solo and in interdisciplinary female-identifying artist group fff. She holds a B.Sc. degree in Electrical Engineering from Middle East Technical University, and she is currently pursuing her Ph.D. at Stanford's Research Center for Computer Research in Music and Acoustics (CCRMA).