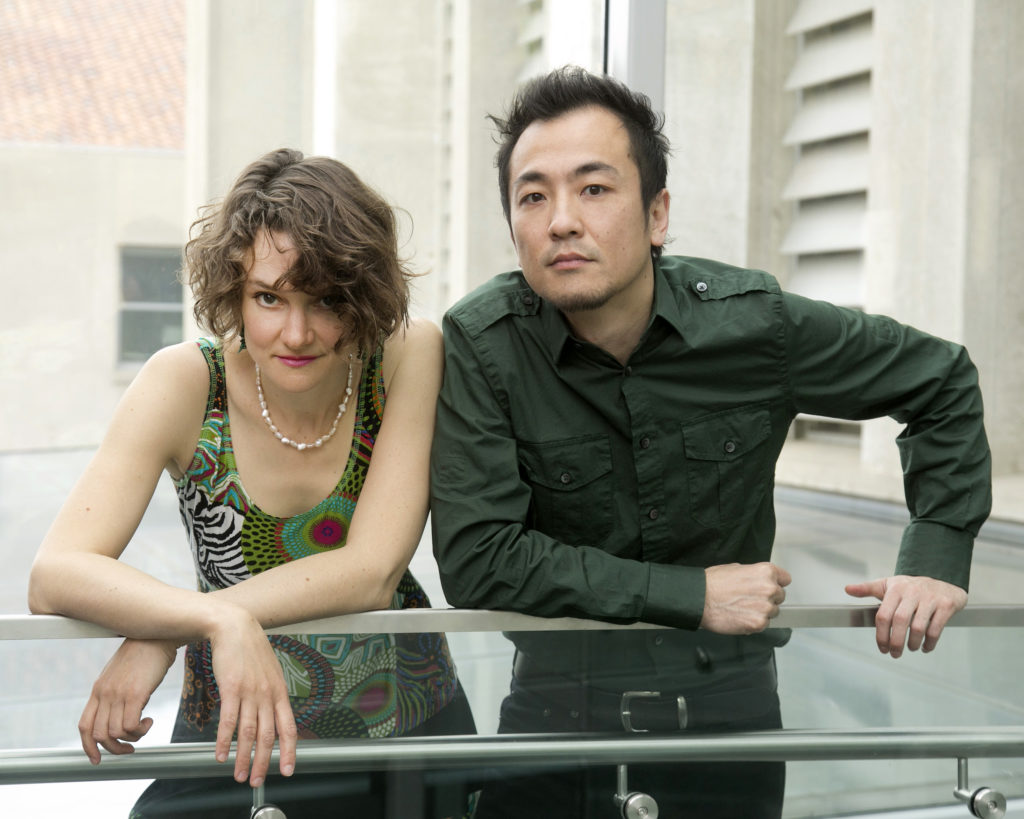 ZOFO's mission is to enlarge the piano duet repertoire by commissioning new pieces from noted composers each year. This concert will feature the World Premiere of their newest commission, "Altromondo," by Bay-Area composer Kurt Rohde, made possible by the generous support of the Musical Grant Program by San Francisco Friends of Chamber Music and personal donors.
Kurt Rohde will be present at the concert. He writes about "Altromondo":
"The piano of today is a nearly perfect instrument. Thanks to hundreds of years of technological advances, the modern keyboard is resilient, producing a beautifully resonant, uniform sound. My work for ZOFO, Altromondo (other world or another world) is a piece that works with this ideal instrument in addition to a number of other sounds that the piano can make but does not commonly get the opportunity to produce on purpose. Through a series of ten short movements, the piece tinkers with the sounds of "another world," where music operates as debris, coalescing, floating by, snagging on one another, assembling, gathering, dispersing, and eventually receding. The piece includes melodicas, harmonicas, assorted percussion and preparations inside the piano."
In the second half, ZOFO will perform selections from their newly-released album, "ZOFO Plays Terry Riley," their fourth album under contract with Sono Luminus Records. The program will include G-Song originally composed by Terry Riley for the Kronos Quartet and arranged for piano-four hands by ZOFO, Simone's Lullaby a solo piano work written for Gloria Cheng and arranged by ZOFO, Tango Doble Ladiado and Etude from the Old Country, both commissioned by Sarah Cahill.