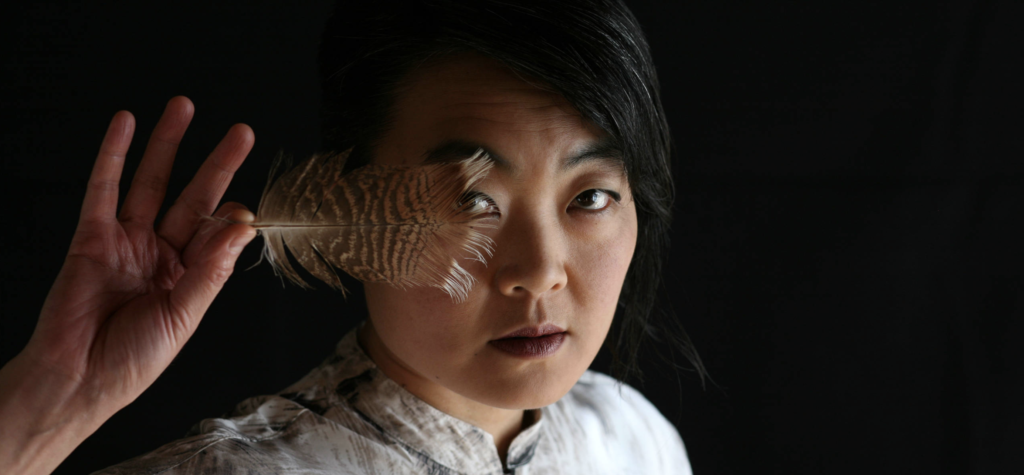 Theresa Wong: Experiments in Sonic Potential at the Contemporary Jewish Museum
C4NM and the Contemporary Jewish Museum co-present and co-curate Experiments in Sonic Potential which invites musicians from the Bay Area's rich improvisational and experimental community to perform live in conversation with Annabeth Rosen's ceramic sculptures, currently exhibited at the museum. Performances are at the Contemporary Jewish Museum, 736 Mission Street, San Francisco, CA 94103.
About Theresa Wong
Theresa Wong is a San Francisco–based composer, cellist, and vocalist whose multi-disciplinary work has been presented throughout the United States and internationally. Her works include The Unlearning (Tzadik), twenty-one songs for violin, cello, and two voices inspired by Goya's Disasters of War etchings; O Sleep, an improvised opera for an eight-member ensemble exploring the conundrum of sleep and dream life; and Venice Is A Fish, a collection of solo songs. Wong's commissioned pieces include works for Vajra Voices, Splinter Reeds, Del Sol String Quartet, and pianist Sarah Cahill. She also collaborates with many solo artists, including Fred Frith, Ellen Fullman, Luciano Chessa, Annie Lewandowski, Chris Brown, and filmmaker Daria Martin. In 2018, she founded fo'c'sle, a record label dedicated to adventurous music from the Bay Area and beyond. Learn more about Wong's work at theresawong.org and focslemusic.com.
About the Exhibition 
Annabeth Rosen: Fired, Broken, Gathered, Heaped is the first major survey of Annabeth Rosen (b. 1957 Brooklyn, NY), Robert Arneson Chair at UC Davis, and 2018 Guggenheim Fellow.
For over two decades, Rosen has interrogated the medium of ceramics in the context of contemporary art. Featuring ceramics and works on paper from over twenty years, this groundbreaking exhibition examines how Rosen's work radically defies the limits of her primary medium, pushing it beyond spectacle and into conversations about contemporary painting, feminist theory, endurance-based performance, and conceptual art.