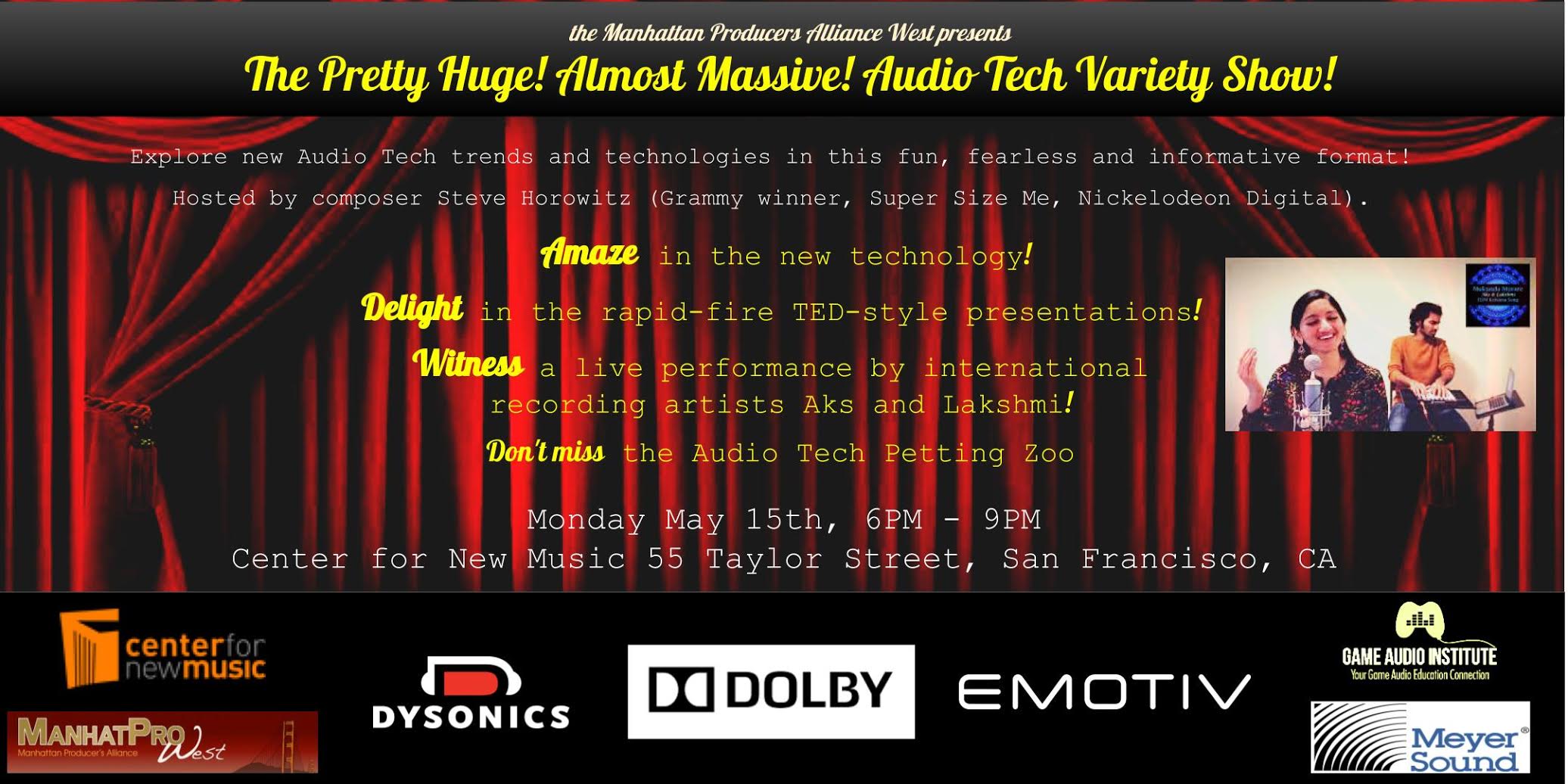 Explore New Audio Tech trends and technologies in this fun, fearless and informative format!
Amaze in the new technology!
Delight in the rapid-fire TED-style presentations!
Witness a live performance by international recording artists Ask and Lakshmi!
Hosted by composer Steve Horowitz (Grammy winner, Super Size Me, Nickelodeon Digital).
Don't miss the Audio Tech Petting Zoo: Hands-on demos before and after the show !Featuring products and demos by Dolby Labs, Emotive Inc,
Dysonics, Game Audio Institute, Pyramind and more.