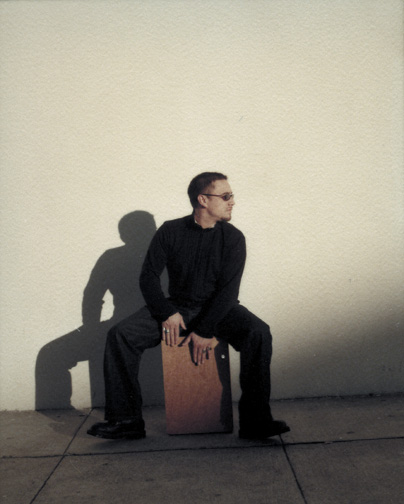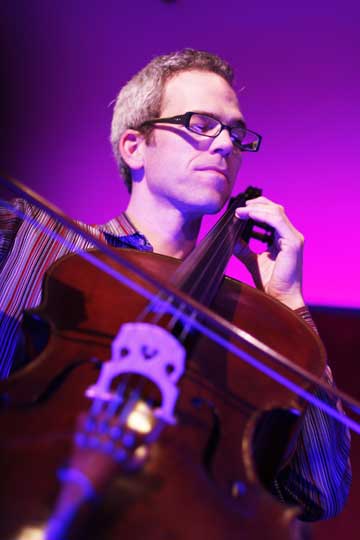 Acclaimed Art-Funk drummer/producer PC Muñoz and jaw-dropping cellist Alex Kelly present an evening of "interstellar grace"—cello and drum improvisations based on hymns and sacred works from various traditions.
PC Muñoz is a musician and writer based in San Francisco. His diverse body of work includes collaborations across multiple mediums, from Grammy-nominated contemporary classical music to CMJ-charting funk tunes to public art installations and modern dance/multimedia productions. A frequent and enthusiastic collaborator, PC has recorded with rock legend Jackson Browne, longtime Kronos Quartet cellist Joan Jeanrenaud, dream-pop poet/chanteuse Ingrid Chavez, metal vocalist AC Way, renegade woodwinds player Kyle Bruckmann, Emmy-winning virtuoso Van-Anh Vo, Oakland hip-hop artist Kev Choice, and countless other musicians and recording artists across a wide range of genres. PC is a 2015 Dresher Ensemble artist-in-residence in Oakland, CA and was a 2013 Loft Literary Center Equilibrium Fellow in Minneapolis, MN. His work has been praised by NPR, Performing Songwriter, DownBeat, URB, and many others. Learn more at pcmunoz.com.
Dr. Alex Kelly is a San Francisco based cellist, composer, electronic musician.  He composes and performs with major symphony orchestras, chamber orchestras, new music ensembles, string quartets, cello quartets, big bands, jazz combos, rock bands, hip-hop crews, klezmer bands, world music ensembles, theater companies, radio productions, ballet companies, modern dance companies, and circus troupes.  He also composes film scores and video game music.  Alex is the author of the cello technique book "The Seven Points" which teaches fingerboard-mapping techniques. His live-looping solo show has been seen in a variety of venues ranging from Davies Symphony Concert Hall to Yosemite mountaintops. Visit alexkelly.com for more information.