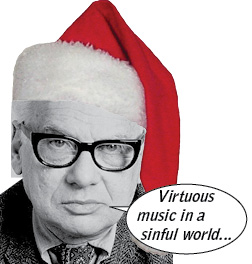 Celebrate the holidays with your fellow members, staff, and volunteers of the Center for New Music! We'll enjoy performances by C4NM staff and DJ Sinned, and savor tasty treats and cheerful drinks. Relax with complimentary chair massages, show us your best pose on our holiday photobooth and enjoy Matt Linder's new music games, based on "Wait wait… Don't Tell me!"
Entry $15 / $10 C4NM Members
Free for all C4NM staff and volunteers
Feeling generous this season? Buy a gift for the Center from its WISH LIST. Help us give artists the things they need!