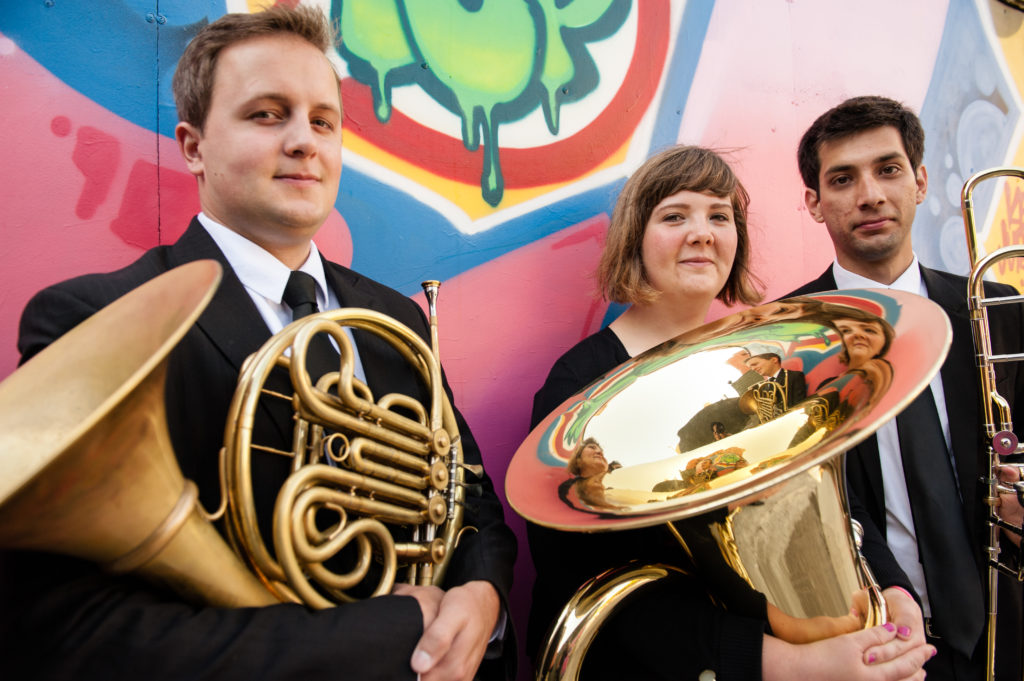 The International Low Brass Trio leaves classical arrangements behind and immerses audiences in new music inspired by the resonance and versatility of brass instruments. Come celebrate the release of our first studio recording! Enjoy complimentary food and drinks, as well as a performance of selections from the EP.
Jeff Dittmer (horn), Gabe Cruz (trombone), and Jess Rodda (tuba) came together to form ILBTrio in 2012, and in 2 short years they've performed a US premiere, 2 west coast premieres, and 13 world premieres. Challenging perceptions, dissolving stereotypes, and generally rocking your world, the International Low Brass Trio's first EP, The First Six, features original works written for ILBTrio by Nick Benavides, Danny Clay, Matthew Joseph Payne, Drew Phillips, Justin Rito, and Lillian Yee, as well as the piece that inspired the formation of ILBTrio: John Stevens' Triangles.
This release party will be half concert, half celebration. Meet the trio and some of our local composer-collaborators over nibbles and drinks, and enjoy a live performance of selected works from The First Six. See you there!