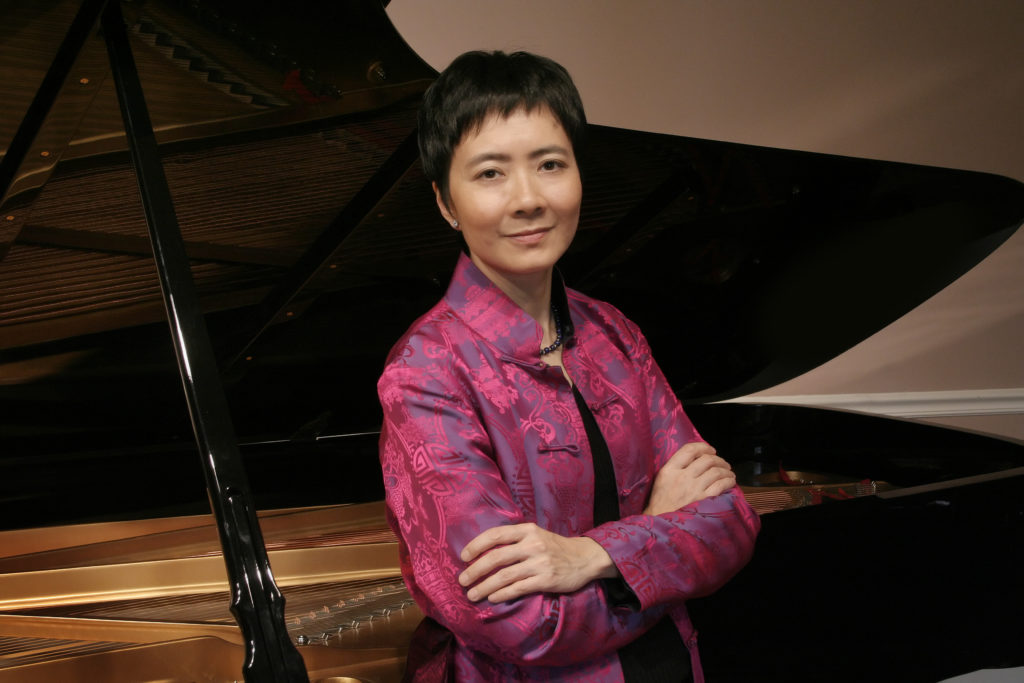 This recital features piano works by international award-winning contemporary Chinese composers Zhou Long, Chen Yi, Alexina Louie and Tan Dun, including two recently commissioned pieces by Zhou and Chen Yi from 2012 and 2013 respectively.
The program includes Zhou Long's Pianobells, Chen Yi's Northern Scenes, Alexina Louie's Music for Piano, and Tan Dun's Eight Memories in Watercolor. It mixes old and new, and East and West.
While these four Chinese composers were born in Beijing, Guangzhou, Vancouver and Changsha respectively, their music shares the common thread of embracing a blend of Chinese and western traditions, and transcends cultural and musical boundaries.
Spanning from 1979 to 2013, these pieces contain an amalgamation of Chinese and western elements. One can hear echoes of Chinese music, art and literature, as well as western elements of impressionism and church chimes in these compositions.
These internationally recognized composers have received numerous accolades, including the Pulitzer Prize in Music, Grammy Award, Academy Award, and awards from the American Academy of Arts and Letters, the National Endowment for the Arts, and the Canadian Music Council.
Susan Chan's CD "Echoes of China: Contemporary Piano Music," which contains this program with additional piano works, was released by Naxos in August 2015. Zhou and Chen's commissioned works have been published by Oxford University Press and Theodore Presser Company respectively. More information on the pianist can be found at susanchanpiano.com
The program will be performed with verbal program notes.