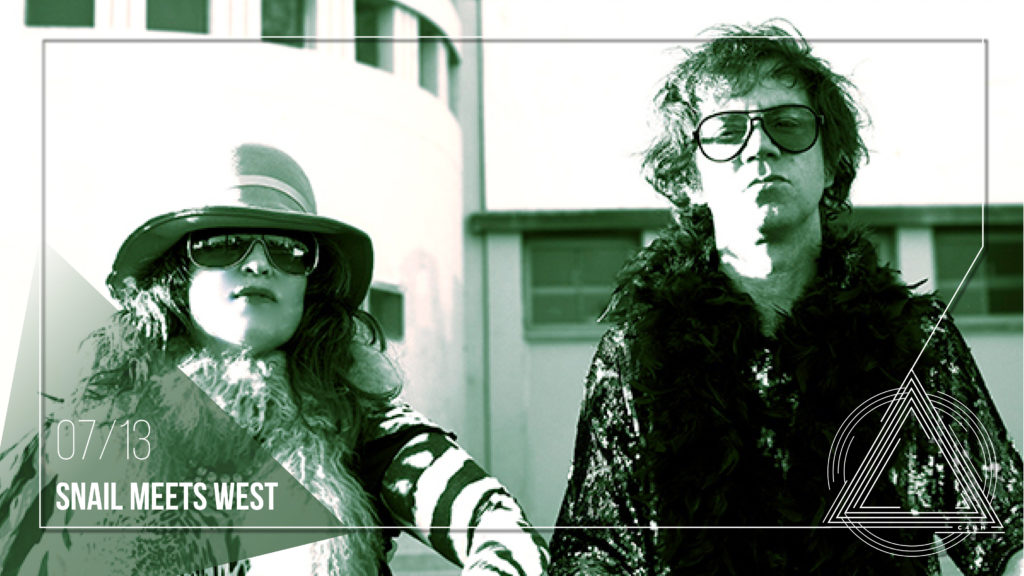 SNAIL MEETS WEST & Goldberg/Feeley/Jung
Snail meets West is the free jazz duo of queen of space rock Azalia Snail + multi instrumentalist/composer/arranger Dan West. Snail and West have been recording and playing live for over 25 years with their pop/rock and jazz/experimental projects including LoveyDove, named Best Electro-Psych Band in LA Weekly 2019. Azalia won Best New Genre artist in 2000. SMW is a tribute to Ornette Coleman, the free jazz pioneer who influenced countless musicians. Azalia Snail plays drums and Dan West plays piano.
Daniel Goldberg – tenor saxophone
Jaren Feeley – keyboard, electronics
This electro-acoustic trio of tenor saxophone, electronics, and drums explores sonic textures of pitch and timbre through improvisation.