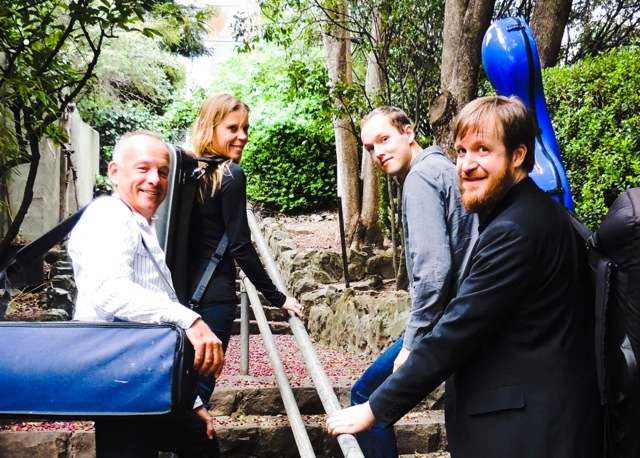 From Europe to the New World – String Quartets by Jewish Composers
Felix Mendelssohn: String Quartet Op. 13 in A minor
Ernst Bloch: Prelude for String Quartet (1925)
Darius Milhaud: String Quartet No. 1 (1912)
Matthew Szemela and Karsten Windt, violin
Darcy Rindt, viola; Avery Waite, cello
This concert will be portraying Jewish string quartet music and trace its way from Europe to America, notably to California. Works by two young geniuses frame this program. The Mendelssohn A minor quartet is a classic romantic, a true Sturm und Drang piece that proves the breathtaking mastery of the eighteen-year-young Felix. Eighteen is also the number of string quartets Darius Milhaud composed in his life. His first, written at the age of twenty much in the tradition of Ravel, is a not widely known jewel of impressionist French chamber music.
Salon Classique presents chamber music in private homes and other intimate spaces. A special trademark of Salon Classique is the lively introductions given by founding violinist Karsten Windt and his musicians on stage as part of the concert.