All concerts are streamed via our YouTube channel. Follow us on YouTube to get notified as soon as the concert link becomes available.
Donations of $15+ are encouraged with all proceeds benefiting C4NM.
Rova Sax Quartet's first live performances since the Plague struck will be broadcast On The Airwaves by C4NM. "Set 1" on Friday JUNE 18 at 7PM. SET 2 on Sunday June 20 at 6 PM. Each show is a unique set of pieces, including premieres composed by quartet members and other pieces that will release on ESP-Disk this coming September.
Both sets recorded in advance at Paul Dresher Studio in Oakland, California. But the only edits are between pieces. Consider this a live recording. And thanks to Paul Dresher, Brent Miller and the crew from C4NM for helping to make this possible.
If you're watching on computers, plug in your best pair of headphones for enhanced sound.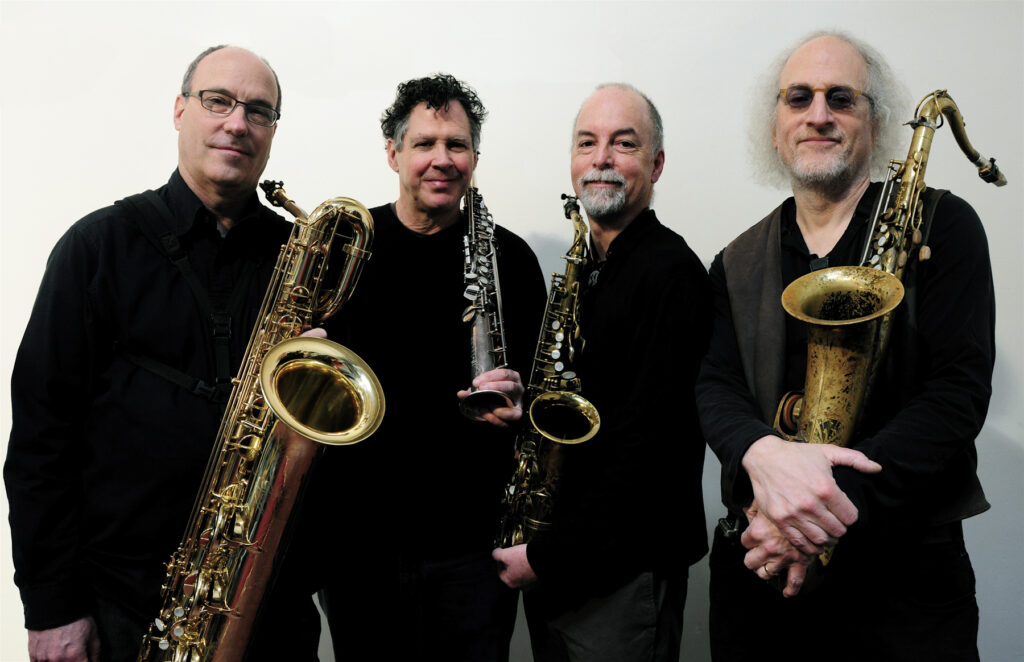 Left to right on your computer screen: Jon Raskin – baritone, alto sax; Bruce Ackley – soprano, tenor sax; Steve Adams – alto, sopranino sax; Larry Ochs – tenor, sopranino sax.