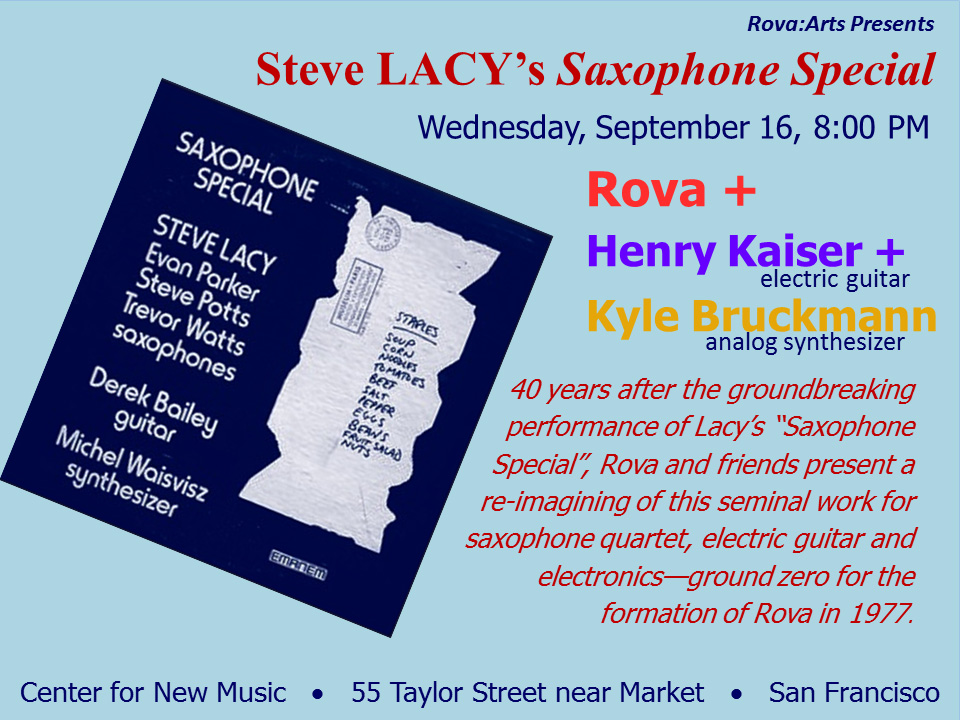 Rova: saxophones
Henry Kaiser: electric guitar
Kyle Bruckmann: electronics
Steve Lacy was one of the trailblazing improvisers of the nineteen-sixties, seventies, and eighties. In 1974 he performed a one-time concert with 3 other saxophone players, electric guitarist Derek Bailey, and electronics improviser Micheel Waisvicz. This recording was one of those that led to the formation of Rova in 1977-78. Lacy eventually became a friend of the bands.
This 9/16 concert will reprise and improve upon their sextet show from July 2015 in Oakland; Rova and friends perform the classic 1974 recording in preparation for a studio recording of same on 9/19.