[one_fourth]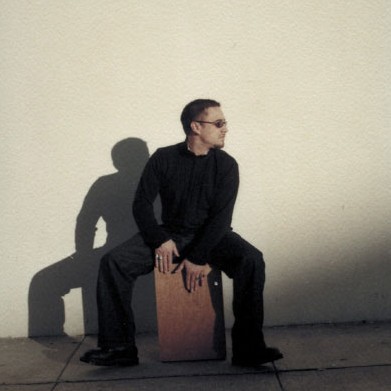 PC Muñoz
art-funk schematics
[/one_fourth]
[one_fourth]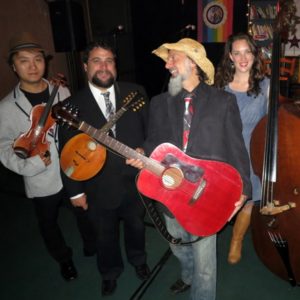 Three Times Bad
bluegrass string band
[/one_fourth]
[one_fourth]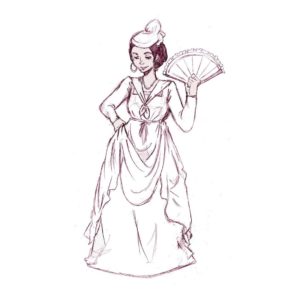 Les Gwan Jupons
vintage Caribbean party music
[/one_fourth]
[one_fourth_last]


The Jon Raskin New Rhythm Plus Band
avant-jazz trio
[/one_fourth_last]
Set breaks by DJ Desperate Pedestrian of "Pitch a Fit" on KPFA 94.1 FM
---
$30 general – $25 members – $50 couples
includes heavy apps and open bar
all proceeds benefit the Center for New Music
Celebrate the new year with the local new music community, with four live bands featuring members of the Center. Tickets include unlimited drinks and hearty snacks, so swing by for a pre-party or hang with us through the countdown!
Special thanks to:
St. George Spirits * farmerbrown * Speakeasy Ales & Lagers * Phantom Coast Brewery
---
Les Gwan Jupons
[one_third]
Les Gwan Jupons play vintage party music from the French, Spanish and English-speaking Caribbean … biguine from Martinique, calypso from Trinidad, cumbia from Colombia, cha-cha and bolero from Cuba.
John Finkbeiner, guitar
Lisa Mezzacappa, acoustic bass
Cory Wright/Sheldon Brown, clarinet
Henry Hung, trumpet
Rob Ewing, trombone
John Hanes, drums

[/one_third]
[two_thirds_last]

[/two_thirds_last]
---
PC Muñoz
[one_third]
PC's genre-defying projects as an artist and producer are stylistically broad and deep, revealing a sonic explorer equally at home with electronic funk, all-acoustic hip-hop, percussion-heavy improv, spoken-word, world-music fusion, and contemporary classical.
His partnership with composer/cellist/longtime Kronos Quartet member Joan Jeanrenaud has yielded two highly acclaimed projects: the Grammy-nominated Strange Toys and the iTunes-charting cello and beats duo album Pop-Pop. A frequent and enthusiastic collaborator, PC has recorded and/or performed with rock legend Jackson Browne, dream-pop poet/chanteuse Ingrid Chavez, Prince and the Revolution synth wizard Dr. Fink, Kulintang virtuoso Danny Kalanduyan, sonic surrealist Kevin Carnes of Broun Fellinis, woodwinds renegade Kyle Bruckmann, noise/metal vocalist AC Way, and countless other musicians and recording artists across a wide range of genres.
For RESOLUTIONS, PCM will be performing his structured improv piece "I'll Be Watching You"—a paranoid de/reconstruction of "Every Breath You Take"——with spacefunk guitarist Michael Cavaseno (Ronkat, Black Quarterback).

[/one_third]
[two_thirds_last]
[/two_thirds_last]
---
Three Times Bad
[one_third]
Three Times Bad is "a hot new San Francisco string trio born from the soundtrack to the critically acclaimed, transmedia novel badbadbad" (Hood River News) by bandleader Jesus Angel Garcia. The group plays "dirty American roots music" (The Register-Guard). Think: "Epic moustaches and bent bluegrass" (The Source Weekly), blues and country, hillbilly swing and Appalachian rags, Gypsy jazz, freak preachery, murder ballads, honkytonk, folk punk, story songs, and hot singalongs.

[/one_third]
[two_thirds_last]
[/two_thirds_last]
---
The Jon Raskin New Rhythm Plus Band

Jon Raskin has been a member of Rova Saxophone Quartet for the last 28 years exploring the relationship of improvisation and composition, developing and honing the language of ensemble music and researching linguistic possibilities of the saxophone. He has performed and/ or recorded with Anthony Braxton, Fred Frith, Sam Rivers, Tim Berne, Phillip Johnston, Leo Smith and Henry Kaiser. Currents CD's include Let's go Totally Spinning, Rova Saxophone Quartet (Black Saint), Music + One(Rastascan), Kaolithic Music, Jaw Harp Music recorded in a 587 Gallon Vase(Evander Music) and The Bass & the Bird Pond,Jon Raskin/Tim Berne Quartet(New World). He is also working with a new Quartet (JR Quartet) with Liz Allbee, George Cremaschi and Gino Robair that features new compositions for improvisers by Jon Raskin using graphic scores.
Lisa Mezzacappa is a San Francisco Bay Area-based bassist, composer, and musical instigator. An active collaborator and curator in the Bay Area music community, she leads her own groups Bait & Switch and Nightshade, and co-leads the ensembles duo B., Cylinder, the Permanent Wave Ensemble, the Mezzacappa-Phillips Duo, and the Caribbean folk band Les Gwan Jupons. Lisa has released her own recordings on the Clean Feed, NoBusiness, Leo, Evander, Odd Shaped Case and Edgetone record labels, and has recorded as a sideperson for the Tzadik, Kadima and Porto Franco labels. She collaborates frequently on cross-disciplinary projects in sound installation, film/video, sculpture and public music/art.
Described as a 'percussive dervish' (Coda) Donald Robinson is a technical master of the drums. He is a stalwart of the of San Francisco bay area avant-garde jazz scene, playing and recording with many of the area's improvisational players, from saxophonists John Tchicai, Marco Eneidi and Larry Ochs to koto player Miya Masaoka and pianist Matthew Goodheart, and with prominent visitors like Cecil Taylor, Wadada Leo Smith, George Lewis, trumpeter Raphe Malik and Canadian pianist Paul Plimley. Much of this work has featured the combination of Robinson and bassist Lisle Ellis as rhythm section: 'the best bass-drums tag team on the scene' (Jazz Times). His longest musical association, dating from the 1970's, was with the late tenor saxophonist Glenn Spearman. Born in Boston, Massachusetts in 1953, Robinson first studied classical percussion at the New England Conservatory. During the early 1970's he served his musical apprenticeship in the jazz world of Paris, studying with Kenny Clarke and playing with Alan Silva, Anthony Braxton, Oliver Lake and Bobby Few among many others. He first played with Spearman as a duet partner during this period in Paris, an association which continued through various configurations and many recordings until the saxophonist's death in 1998. Robinson is currently playing in many configurations with a broad range of musicians throughout Europe and the US.