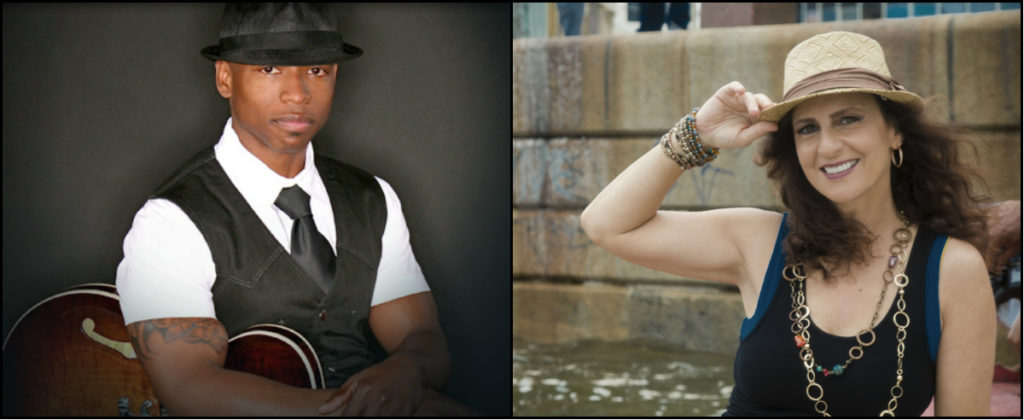 How can you take your musical idea and bring it to fruition? Independent musicians and ensembles must balance the scope of their ambitions with ambiguities around gig income, marketing costs, recording costs, ever-shifting timelines, and fundraising possibilities. Not to mention finding the right collaborators and venues!
This workshop will begin with experienced project leaders Terrence Brewer and Sandy Cressman sharing how they have navigated these challenges with their own work. The group will then split up, with each panelist leading one small group, so that participants can raise specific questions and gather advice on their own projects. Attendees will walk away with concrete suggestions, and a deeper knowledge of best practices for how to build and execute successful musical projects.

---
With overwhelming regional support, Terrence Brewer has established himself as a busy (over 2000 shows in the past seven years) award-winning artist. He has been given the SF Weekly Music Award for Best Jazz Artist, Oakland Metropolitan Chamber of Commerce Artist of the Year and the Bay Area Blues Society "Best Jazz Group" Award.
Brewer has played to standing ovations at the Monterey Jazz Festival, Russian River Jazz Festival, SFJazz Festival, Fillmore Jazz Festival, and many others. In addition to headlining his own shows, Brewer has worked with vocalist/pianist Diana Krall, Michael McDonald (Doobie Brothers), Mary Wilson (The Supremes), Gerald Albright, Dr. Anthony Brown, Pete Escovedo, Dave Ellis, Calvin Keyes, and has studied with the likes of Charlie Hunter, Duck Baker, Tom Patitucci, Mark Levine, and others.
When Brewer is not touring regionally and nationally, he finds time to give master classes, clinics, and lectures for the likes of Stanford Jazz Workshop and SFJAZZ, and at colleges, high schools, and middle schools throughout California.
---
Born in New York City, Sandy Cressman began her recording career with the highly acclaimed vocal trio Pastiche, with whom she recorded two CDs, "That's R&Bebop" (Pony/Canyon/Nova) and "Remember That" (BluePrint).
In 1992, Sandy began a solo career parallel to working with Pastiche, and in 1996 joined keyboardist Marcos Silva, for a steady gig at Caf» Bastille, a San Francisco jazz bistro. Silva, formerly musical director and arranger for Flora Purim and Airto, who has also worked with Toninho Horta, Dori Caymmi and other Brazilian greats, shared her passion for the music. Over a period of two years they developed an extensive repertoire, musical interplay and following in the San Francisco Bay Area.
Sandy has lent her vocals to recordings by such diverse artists as Ray Obiedo (Windham Hill), Pete Escovedo (Concord Crossover) and Eddie Money (CBS). Her love of languages and world music has led her to become a much-in-demand session vocalist for Latin and World Music artists. Sandy often performs with Rebeca Mauleon, Orquesta Candela, and Jai Uttal and the Pagan Love Orchestra. Sandy also composes songs for television and films, and most recently contributed a song, "Island Ways" to the film "Lulu on the Bridge" starring Harvey Keitel, Mira Sorvino and Vanessa Redgrave.
---

This workshop is presented in partnership with San Francisco Friends of Chamber Music.