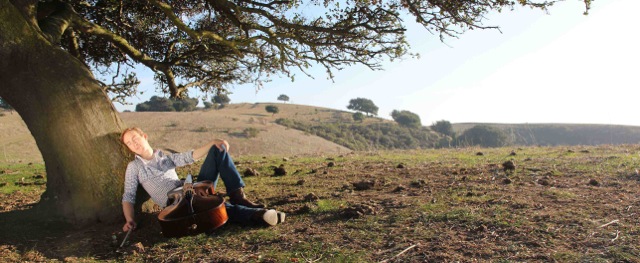 PRINCE de DAME announces the release of their latest EP 'WILD BLOOD', with an evening of neoclassical pop songs for voice and string quartet on May 3, 2013 at the Center for New Music (San Francisco, CA), starting at 8pm.
WILD BLOOD weaves stories of love and loss through lush arrangements for string quartet. This is chamber music filled with passion, duende, and soul. Singer-composer Karl Cronin's lyric tenor voice has been praised for its sensitivity – "a voice that could melt icebergs (but [we] hope it doesn't)" (Santa Fe Chronicle). The album includes performances by graduates from the nation's leading music conservatories, including San Francisco favorites Natalie Carducci (violin), Cassie Bequary (violin), Clio Tilton (viola), and Gretchen Claassen (cello).
"With WILD BLOOD we wanted to trace what it means to be human down to its roots. To where our boundaries get blurry, and we feel a connection with our environment, to our own wildness. Melodies in these songs are often overtaken by the strings. Enrapturing, sometimes terrifying reveries. The earth has its own stories to share, and we're making space for these stories to step forward."
WILD BLOOD was recorded and mixed at the San Francisco Conservatory of Music by producer/engineer Zach Miley, with mastering by Murray Mastering.
The May 3 release party will include a live performance by PRINCE de DAME, an art installation by artist Theo Knox, and a special guest performances. For more information and to purchase tickets visit http://princededamedebut.eventbrite.com/.