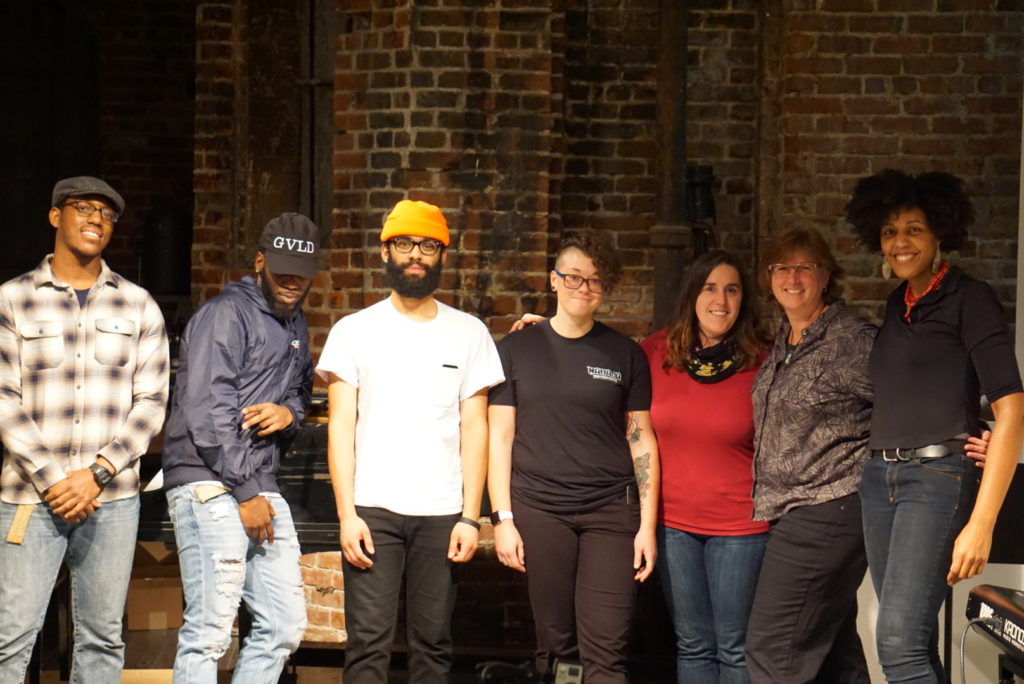 This is a showcase for composers and performers who want to try something new or have a polished work to share but do not have enough material for an entire show. We usually have a wide variety of performers and styles including solo instrumental works, fixed media pieces, and live multimedia pieces.
Do you have a piece or two that could be ready for performance but don't have a chance to add it to a recital or other program? Do you have a work in progress that you want to try out in front of an audience? Now you can perform those works at the New Music Open Mic!
Pretty much any style of contemporary music is welcome as long as it has been created during the performer's lifetime and there is no other open mic forum better suited for your music. (For example, singer/songwriters are welcome if their music would not fit on a typical open mic night around town. Fixed media or all electronic pieces are also welcome. Free improv = great!) 10 minute limit for each performer. Tickets available at the door: $10 ($5 for C4NM members). Performers will split 100% of the proceeds.
If you are interested in performing, please email Meerenai Shim at flutemusic@gmail.com. The lineup for this show will be posted at meerenai.com/nmom one week before the show.