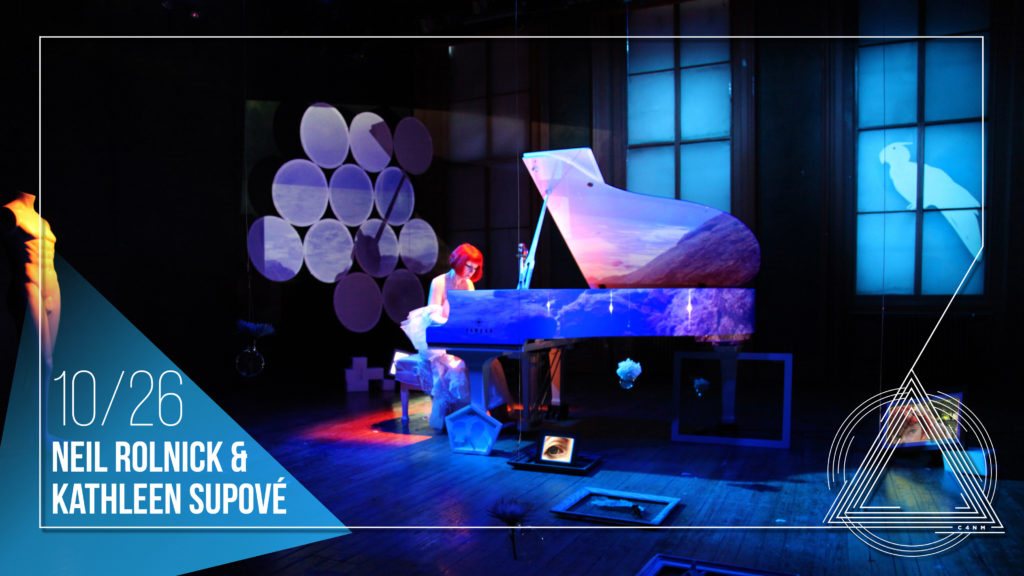 Composer and laptop performer Neil Rolnick will be performing a program of new work with pianist and New Music Diva Kathleen Supové at the Center for New Music on Saturday, Oct 26 at 7:30 pm. Rolnick writes:
Kathleen will perform the world premiere of Journey's End for piano and computer. This piece, along with the solo laptop piece Messages, grew out of caring for Wendy, my wife of 45 years, and ultimately losing her to cancer. Kathleen observed Wendy's heroic fight against the disease, then her peaceful acceptance of her mortality when the fight became futile. Kathleen asked if I could write a piece which would somehow describe or respond to that ultimate combination of struggle and acceptance. In Journey's End, the piano is pitted against an increasingly invasive computer part, eventually – at the pianist's final decision – going out with a lyrical chorale as the computer settles into increasingly overpowering but consonant drones.
Messages originated late one night shortly after Wendy's passing. I woke up in a panic, afraid that I had forgotten the sound of her voice. After searching fruitlessly through my studio for recordings of her, I discovered that I could un-delete phone messages. I found about a dozen voicemail messages from her there, dating from the beginning of her long illness until her final days. Messages is made of samples of those voicemails, and some of the music she mentions in them. It gives testament to her strength, graciousness, cheerful outlook, and ultimate acceptance of her fate.
WakeUp is a piece I wrote in 2013, shortly after Wendy was first diagnosed with cancer. And it's the piece she requested that I play at the celebration of her life after she passed away. After her diagnosis, I kept thinking: if she is really in danger, then we need to be fully awake and live our lives to the fullest. And if the cancer takes her, then all I'll have left is to dream of her. With those thoughts, these two Everly Brothers songs stuck in my mind's ear. The piece is anything but sad. It's a commitment to living as fully as we can.