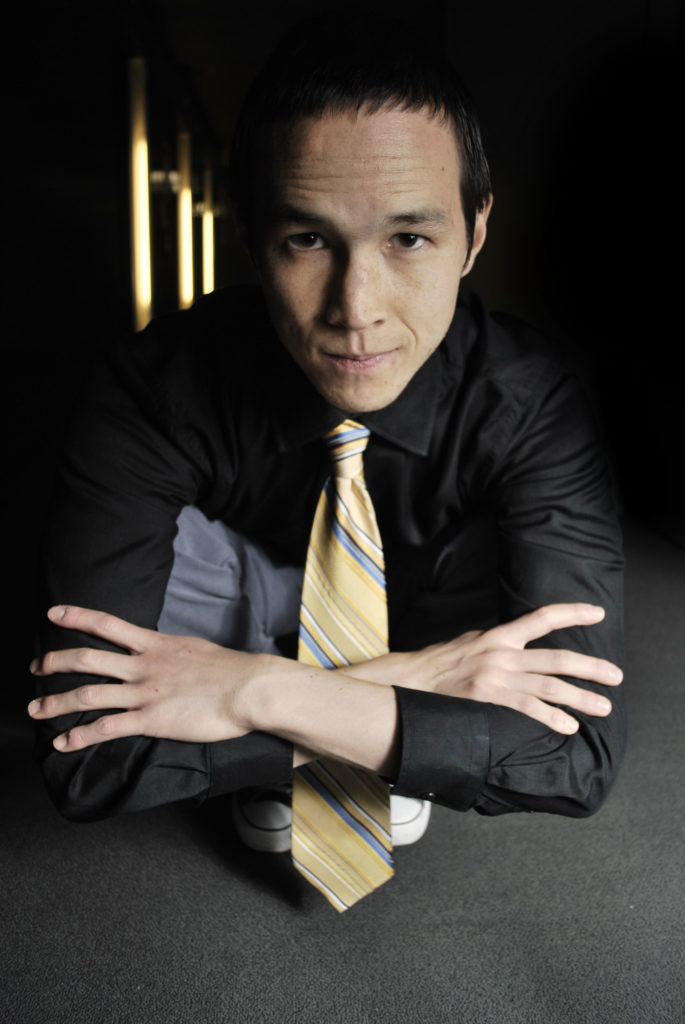 Under the banner of Morton Feldman Chamber Players, pianist Andy Costello brings works of Feldman, Cage and Earle Brown to the west coast, alongside recently commissioned works of Marielle Groven and Kurt Isaacson. Costello will be joined by prominent contemporary chamber players of the Bay Area.
About the Morton Feldman Chamber Players:
Founded by Andy Costello in Boston in Spring of 2014, Morton Feldman Chamber Players (MFCP) is a fiscally sponsored new music group dedicated to the programming of the chamber works of Morton Feldman and beyond. Partnered with the Experimental Sound Studio and Iarca Gallery, MFCP is now based in Chicago, often hosting discussions, open rehearsals, and live performances around the work of Feldman and those influenced by his music. The group proudly includes members of new music groups and major orchestras across the continent, including [sound icon], wild Up, Ensemble Dal Niente, Callithumpian Consort, Bang on a Can All-Stars, Boston Modern Orchestra Project, Societé de Musique Contemporaine du Québec, Orchestre Métropolitain de Montréal, and the Minnesota, Missouri, Montréal and Boston Symphony Orchestras; MFCP has commissioned new works by Morgan Krauss, Jacob Gotlib, Marielle Groven, Kurt Isaacson, and Anthony Donofrio, and has also performed works by John Cage, Marti Epstein, Ryan Packard, Drew Baker, Keeril Makan, and David Grant.
About Andy Costello:
Described as "a tour de force… a thoughtful and adventurous artist" (Boston Musical Intelligencer), "completely unique on the Montreal scene and perhaps the world over," (Innovations en Concert), and "a precise, engaged, welcoming performer unafraid of deep ambiguities" (Chicago Reader), pianist, actor and composer Andy Costello is an artist with versatility, creativity, originality and imagination.
Dedicated to the music of living composers, Andy's solo repertoire champions works by living composers all over the world. "Andy trouve la profondeur dans chaque note" ("Andy finds depth in every note"), composer Philippe Leroux has stated of Andy's playing. Equally so, Andy is committed to presenting standard piano repertoire in a fresh way. Andy's Schumann playing has been described as "dreamy and sensitive", and for his Shostakovitch, "steely and granitic" (Boston Musical Intelligencer).
Andy is currently on the piano faculty of New Music School in Chicago. He has previously served as a visiting artist for the composition department at The Boston Conservatory (2013-2014 academic year), and as a guest artist at Time Forms / Formes Temporelles (2013), Columbia College Chicago (2012-2013), Laboratoire de Musique Contemporaine de Montréal (2012), and Scotia Chamber Music Festival (2011).
In Spring 2014, Andy founded the Morton Feldman Chamber Players (MFCP), a non-profit organization devoted to programming the solo and chamber works of Morton Feldman in the United States and Canada. Based in Chicago, MFCP has been partnered with the Experimental Sound Studio and Iarca Gallery since the Fall of 2014.