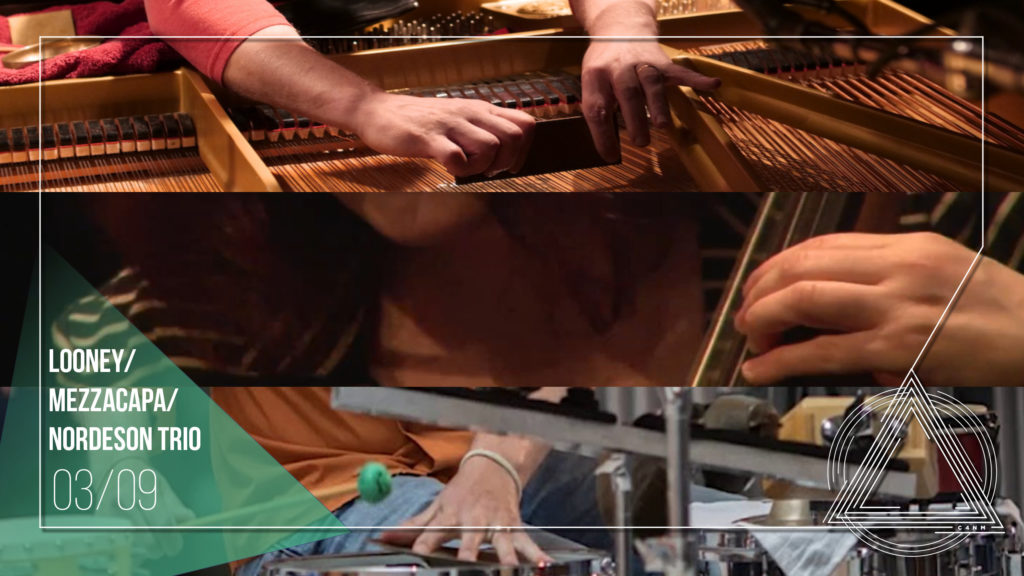 Improvising pianist Scott R. Looney has been hard at work with a new take on the fairly well-established format of the piano trio. In case you're unaware, Scott is one of the few players completely comfortable with creating improvised textural messes inside the piano along with a battery of implements (including a few with batteries) as well as providing new fresh approaches on jazz standards and interesting compositional frameworks.
Joining him in this project is the Bay Area bassist, bandleader, and composer Lisa Mezzacapa (creator of bands like Avant Noir, Glorious Ravage, and others too numerous to mention – go check her out at lisamezzacapa.com), and the explosive yet precise drummer and percussionist, Dr. Kjell Nordeson (who also has played with numerous luminaries such as Mats Gustafsson, Peter Brötzmann, Joe Morris, Sten Standell, etc. seriously, check out www.kjellnordeson.com).
Though Scott has played with both of these amazing musicians in separate outings, this particular trio grouping has not played together previously. Expect sparks to fly – in a good way!