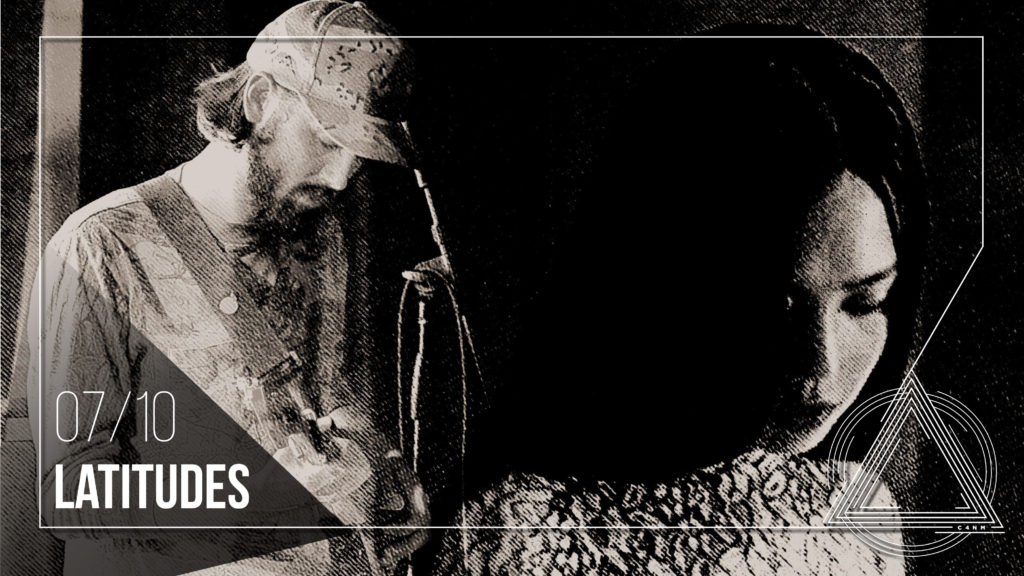 Andrew Weathers (b.1988) is a composer and improviser originally from Chapel Hill, NC currently based in Littlefield, TX. His music engages with notions of place, tradition, repetition, and spirit. He studied composition at UNC-Greensboro and electronic music at Mills College in Oakland, CA.
A consistent presence in the underground music scene over the past decade, Andrew's work covers a wide spectrum from solo acoustic guitar to the utopic future folk of Andrew Weathers Ensemble. He also performs and records regularly with Tethers, Real Life Rock & Roll Band, Satin Spar, and Common Eider, King Eider, among others. In addition to his busy performing schedule, Weathers helps run Full Spectrum Records and Other Minds Records and works as a freelance mixing and mastering engineer.
AMMA ATERIA [Jeanie Aprille Tang] is a sound artist, electroacoustic composer, and improviser, born in Hong Kong, based in California. Her practice in sound examines the coexistence of polarity in the sonic spectrum through equal-loudness contour with an immediacy of tension and release. With memories of condensed cities, she gravitates to frequencies of close-ranged airplanes, inaudible conversations, out of body experiences, sustained harmonics intersected with musique concrète, synthesized speed of air with various noise colorations, and distorted speech/voice loss as melodic element.
She studied with Maggi Payne and Fred Frith, performed with Ikue Mori, Pauline Oliveros, Tarek Atoui, Paul Clipson, Zeena Parkins, Erik Friedlander, Brian Chase, Matmos, Pauchi Sasaki, John Zorn, and many others. For 2019, Amma Ateria has released Vague Pure Affection on Bimodal Press, and ENDE with IMA on Buh Records. Since her studies at Mills College in music composition, audio engineering, and media technology, her work has been presented in installation, performances, and artist-in-residence at SoART, Austria (2013), Titanik Gallery, Finland (2014), The Stone, New York (2016), San Francisco Electronic Music Festival, San Francisco (2016), BAMPFA, Berkeley (2017), Exploratorium, San Francisco (2018), Marfa Sounding: Tarek Atoui, Marfa (2018), CCRMA, Stanford University (2018), YBCA, SF (2019).