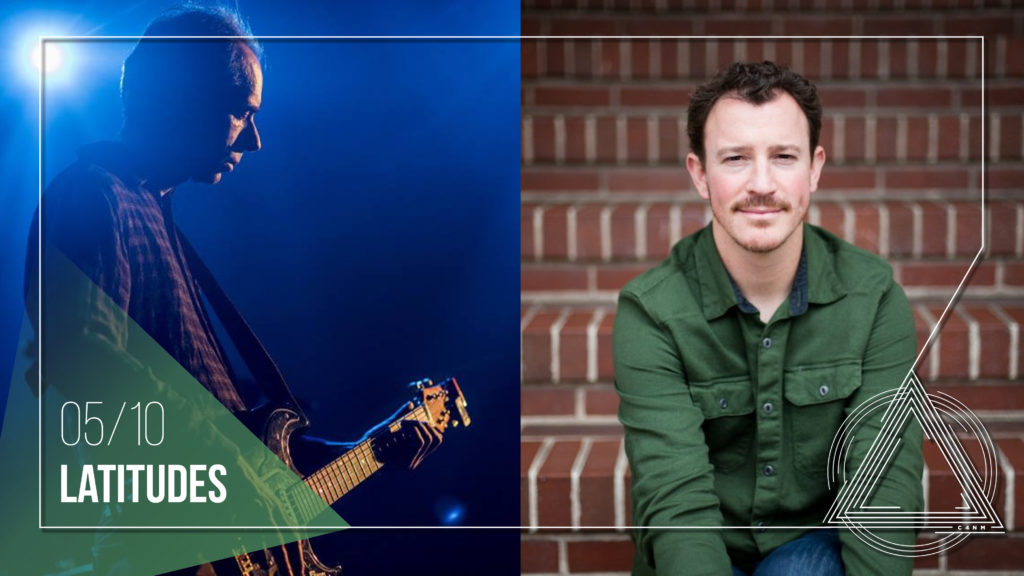 Alan Licht
"Licht composes like the writer that he is. Ideas – simply stated and highly effective – emerge from a collage of everything from loops of raw guitar to radio weather reports." — Christian Marclay on AL's double CD A New York Minute in Best of 2003, ARTFORUM, December 2003.
"Be it in indie rock groups, improv ensembles, or his solo compositions, guitarist and writer Alan Licht has spent his career smuggling ideas across the obscured bridge between harmony and noise." — Matthew Wuethrich, the WIRE, June 2008
Guitarist and author Alan Licht is active in New York's rock and experimental music scenes as a composer, improviser and curator. Since the early 1990s he has developed a repertoire of structured improvisation pieces for solo electric guitar. These works bring together his interests in re-harmonization (from jazz and classical music), process, repetition, and extended duration (from Minimalism), and the textural vocabularies of rock and noise music. He is revered for his work with Rudolph Grey's group the Blue Humans, Loren Mazzacane Connors, and Text of Light, as well as 90s indie rock bands Love Child and Run On. More recent activities include recording and touring with Lee Ranaldo and the Dust, an improv trio with Aki Onda and artist/filmmaker Michael Snow, and a duo with Yeah Yeah Yeahs drummer Brian Chase. A frequent contributor to Artforum and other publications, Licht is also the author of Sound Art: Beyond Music Between Categories (Rizzoli, 2007) and the editor of Will Oldham on Bonnie Prince Billy (Faber & Faber/W.W. Norton, 2012). Sound Art Revisited, an updated edition of the previous sound art book, will be published by Bloomsbury later in 2019.
Danny Paul Grody
Danny Paul Grody is a solo musician and founding member of San Francisco-based bands Tarentel and The Drift. He is a self taught guitarist, and the melodies at the core of Danny's songwriting bring to mind his love of West African kora, Takoma-style fingerpicking and all things minimal, repetitive & hypnotic. His first solo album, Fountain, was released in 2010 on Root Strata followed by releases on labels such as Students Of Decay, Three Lobed Records, and most recently on Geographic North for their excellently-curated Sketch for Winter IV series. Danny has contributed original music to a number of documentary films including the critically acclaimed films, October Country and Gospel of Eureka (dir. by Michael Palmieri and Donal Mosher). He is currently working on solo and collaborative projects in addition to pursuing a masters degree in counseling psychology where he is integrating his interests in sound and wellness practices.