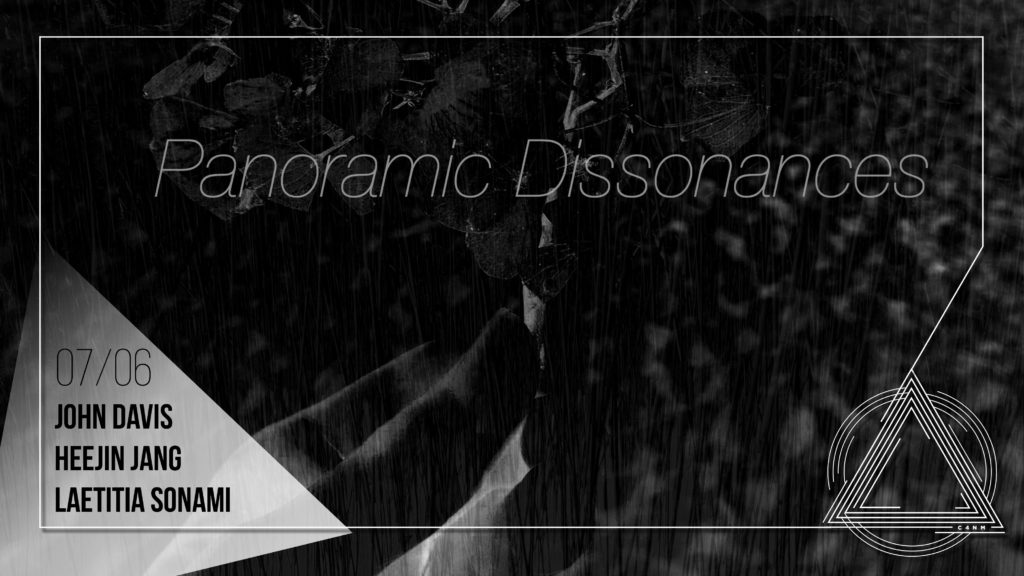 Panoramic Dissonances present the live sound performances that envision and shape the time, texture, and existence as a total nature where the dissonances become a new discipline of life. Sound artists Laetitia Sonami, John Davis, Heejin Jang create the sonic experiences that dismantle the sense of time and space into somewhere noisy but serene, a breathtaking adrift in wrath, love, disorder, and chaos. The concert consists of three solo live sound performances.
Artists:
Laetitia Sonami is a composer, performer and sound installation artist who designs and builds her own instruments. Her lady's glove allows her to control sounds, mechanical devices, and lights in real-time.
"…Experimental music is rarely this visceral and engaging"
Visual artist and musician John Davis elicits sensory response through familiar and unexpected uses of traditional media. Expanding the relationship between moving image and sound through live performance and studio-based projects, improvisation, spontaneity and chance often guide the work. John has performed and exhibited in the US and internationally, most recently for Other Minds at The Brower Center in Berkeley, Human Resources in Los Angeles, The San Francisco Cinematheque, Other Cinema, The Pacific Film Archive, The Antimatter Media Art Festival, The Optica Festival, Instants Vidéo Numériques et Poétiques, Transmediale, Impakt and Videoex.
Heejin Jang is a multidisciplinary artist based in Seoul. Jang has lived, exhibited, and performed around the globe. In her live sound performance, Heejin presents a set of improvised computer music. She arranges and synthesizes sonic spaces that draw from the everyday and the trivial, re-forming them into phenomenal situations of meditation or digitally induced panic. Distorting ambient, field recordings, and sound samples from the Internet, Jang creates a reverberating force that gets one lost in the echoes of invisible itineraries to the outer world.