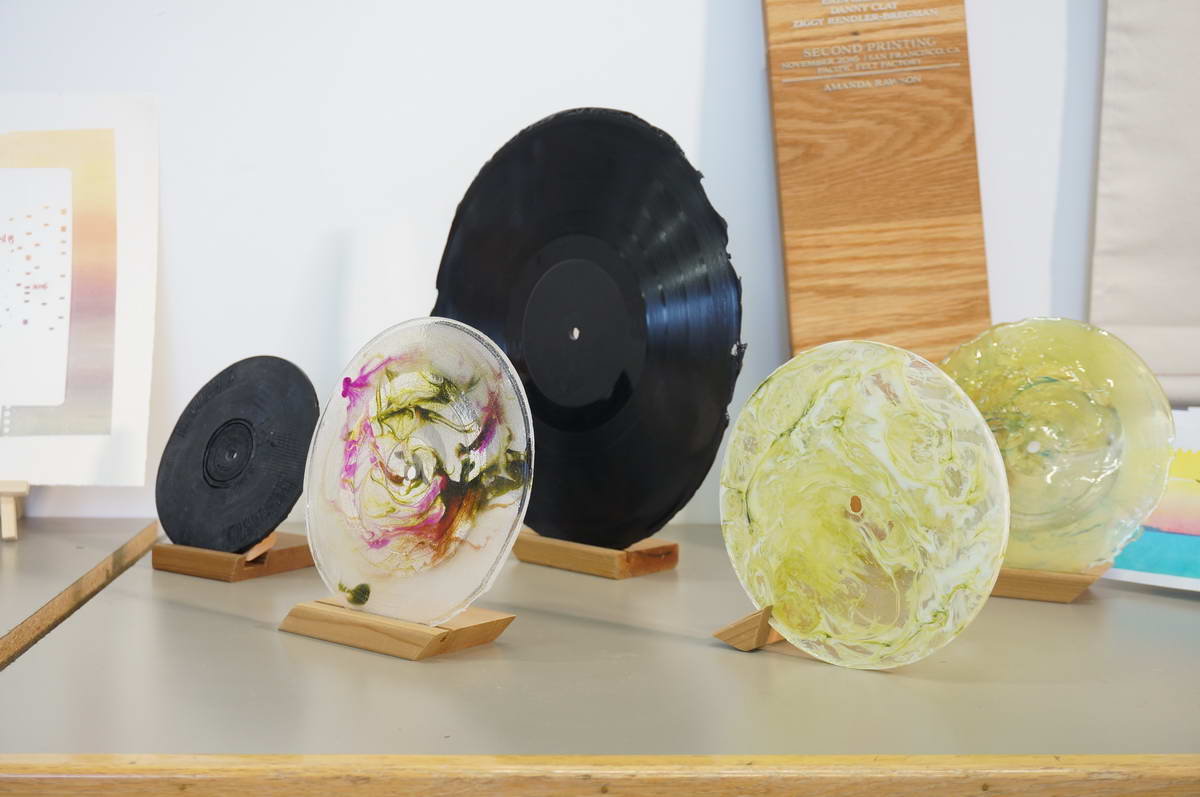 Printmaker Jon Fischer and composer Danny Clay present an afternoon of interactive installations and performance pieces centered around custom-made turntables and original, fabricated records. Installation/reception will begin at 5pm, with performances featuring Mana Trio beginning at 7pm.
Turntable Drawings is a series examining the intersection of physical imprint, sound, and the geography of California through the medium of records. Works in this series have included elements of printmaking, interactive installation, custom-made turntables and records, film, and live performance.
Live performances will include:
Turntable Drawing No. 6 – for three turntables, piano and guitar
Turntable Drawing No. 8 [premiere] – for eight turntables without records
Turntable Drawing No. 20 – for three saxophones and three turntables
Turntable Drawing No. 25 [premiere] – for three saxophones and multiple turntables
Prior to and following each performance, visitors will be invited to play and examine a collection of over 50 handmade records created for this project.