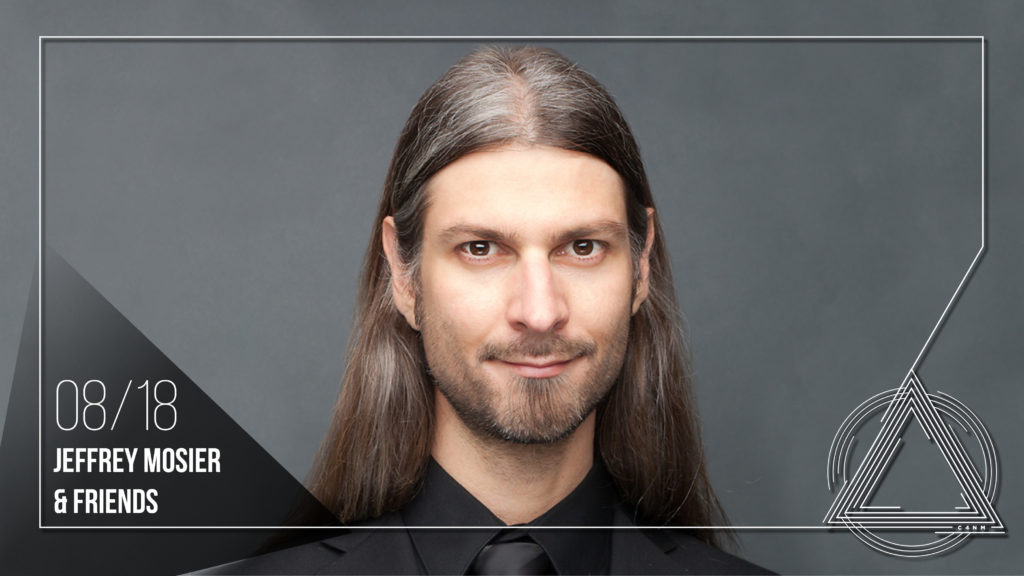 New chamber works by Jeffrey Mosier, Liam Herb, Bryan Lin and Matthew Slayton. Performances by local SF musicians.
Artist Bios
Whether tutoring young children at the piano, writing for orchestra, or playing in a band, Jeffrey Mosier is a passionate and dedicated musician. He has extensive training in classical music theory and performance, but enjoys performing all styles of music. A native of San Diego, he grew up playing in punk rock and heavy metal bands. As a composer, his Canto 34, a setting of Dante's Inferno, was performed in Siena, Chiusdino and Pienza. He has performed with a variety of ensembles, and has studied abroad in Italy and France. Jeffrey holds AA degrees in both Classical Music, and Humanities and Fine Arts from Grossmont College, and a Bachelor's in Composition from San Francisco Conservatory of Music, where he studied with Elinor Armer.
–
Liam Herb is a composer, writer, horn player and guitarist. In 2018, he graduated from the San Francisco Conservatory of Music with BM in horn performance where he studied horn with Jonathan Ring and composition with Jacques Desjardins. Liam also attended the Alabama School of Fine Arts High School in Birmingham, Alabama. Until he graduated in 2014, he studied horn with Kevin Kozak and composition with Sarana Chou. Liam has been working with Other Minds since May of 2018 and currently lives in Berkeley, California.
–
A native of New Jersey, Bryan Lin is a composer, conductor, and saxophonist based in the San Francisco Bay Area. His compositional style has been praised for its "distinct harmonic language" and "subtle influence" from his background as a jazz performer. Bryan strives to write music that embodies our current culture while advancing concert music outside the boundaries of genre and traditions. He has collaborated with such groups as the International Orange Chorale of San Francisco, Guerrilla Composers Guild, Choral Chameleon, Lehigh University Philharmonic Orchestra, and Monocacy Chamber Orchestra.
Bryan graduated from Lehigh University in Bethlehem, PA with his B.A. in Music, and B.S. in Mechanical Engineering, where he studied composition with Paul Salerni and Steven Sametz, as well as jazz composition with Bill Warfield. He earned his M.M. in Composition at the San Francisco Conservatory of Music in the studio of David Garner. He has taken additional lessons with Sven-David Sandström, Narcis Bonet, and David Conte, and participated in masterclasses with Chen Yi, Aaron Jay Kernis, and Caroline Shaw. Outside of music, Bryan is a struggling part-time stand-up comedian.
–
Matthew Slayton's (b. 1988) compositions reflect his fascination with biological and linguistic systems, where multiple lines and levels operate simultaneously. He conducts research on the evolution of musical meaning and the neuroscience of creativity and rhythm, and his music reflects these investigations of fundamental questions about music. His work has been performed around the country, has been used in documentary films, and was featured at the S? Percussion Summer Institute in 2017. He recently graduated from the San Francisco Conservatory of Music with Elinor Armer, and has philosophy and neurolinguistics degrees from the University of Chicago and Duke University.