In this vocal workshop, we use the resonance of our voice, its inner and outer movement, as a bridge to awaken our awareness and open us to new possibilities of feeling and expression.
Using time-tested group vocal exercises, master vocal teacher and therapist, Anka Draugelates (visiting from Germany), will guide us on a search to the moment, the timeless space in 'the now,' the source of silence and sound.
As we connect to our breath, our sound arises and dies, unconsciously connecting us to this source: the magical cycle of life and death. The space in our brains where our egos reside can rest, allowing something bigger to take over. Trust can happen – sound can happen – freedom can happen. And you will get a taste of this within this workshop.
Everybody is welcome – trained and untrained voices, musicians and non-musicians, people who think they don't have a musical bone in their body. Join us as we play and improvise as a form of meditation and contemplation. The workshop will last 2 ½ hours with a brief break. Wear comfortable clothes.

Responses from previous U.S. workshops:
"Anka harvested an environment where I could be completely open and create sound with my voice I never knew existed. The beauty and richness of her own voice calmed and guiding me more gracefully through the exercises. The freedom to be vocally expressive without judgment was quite liberating for me. I think her class enables you to get to know yourself better and become more aware of subtleties in your own body and voice, which in turn is beneficial in any way you choose to apply it."   —   Jennifer Meek
"Anka's workshop helped me find my voice and explore a whole new level of vocalization and creativity. It was quite unlike anything I've ever done before. I would recommend it as a creative catalyst for all types of artists or for folks who just want to try something new and play like a kid again."  —   Johnny Delaplane

About Anka
Anka Draugelates is a German improvisational voice artist, musician, and composer. Her musical style ranges from classical to experimental to jazz. She has trained with master voice teachers Jonathon Hart Makwaia, Jean-René Toussaint, Bobby McFerrin, and Lisa Sokolov. A teacher of voice improvisation at The University of Regensburg, she has given workshops in Europe, the USA, and South Africa. Anka has also participated in solo and group shows throughout Europe and the USA and has received residencies and fellowships from the Oberpfaelzer Kuenstlerhaus, Djerassi Artist Colony, and Helen L Bing. Many of her projects include collaborations with artists, including filmmakers, visual artists, dancers and musicians. In San Francisco, Anka collaborates and performs with Capacitor Dance and sound composer, performer, and instrument builder Cheryl E. Leonard. Anka has a Masters in Music Therapy from the Hoogeschool Nijmegen in the Netherlands. Learn more at anka-draugelates.de.

About the HUSH Series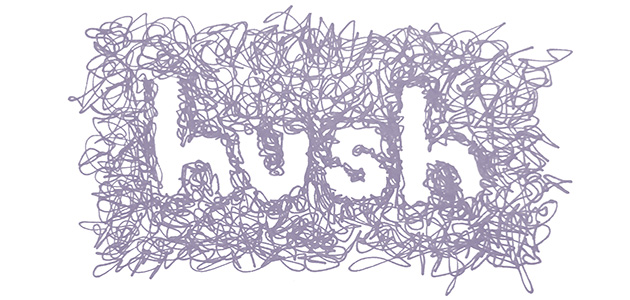 The HUSH Series, created by Center for New Music curator Julia Ogrydziak, explores sound as meditation. We feature artists and works which suspend us in time. Giving us a space and a moment to breathe in a hectic world.