Polytope by Daniel Corral is a piece for live MIDI quartet: four live musicians control MIDI controllers, captured on video. We are thrilled to host the Northern California premiere of this work. Performed entirely in darkness, it's a mesmerizing dance. Eight hands flying over glowing MIDI keypads, projected large and bright as a moving, visual score.
Influences: The piece is rhythmically charged in the vein of musical minimalists such as Phillip Glass, Steve Reich, or Arnold Dreyblatt, but harmonically inspired by the microtonal explorations of James Tenney, Erv Wilson, or Harry Partch. The multimedia style of presentation is somewhere between a string quartet, Kraftwerk, James Turrell, and an Indonesian dhalang (master shadow puppeteer).
How it works: Onstage, four MIDI controllers sit on a small square table. A single video camera captures the view from above. The controllers are not traditional keyboards; they are glowing grids of 8×8 buttons, rotated 45° to create diamond shapes. One musician stands before each controller. In the dark, the overhead camera captures the colorful, changing patterns of grid lights and the fast-moving silhouettes of the musician hands. The live feed video is projected in the space, creating a larger than life, colorful multimedia experience inspired by Light and Space art that also acts as a moving, visual score.
About the HUSH Series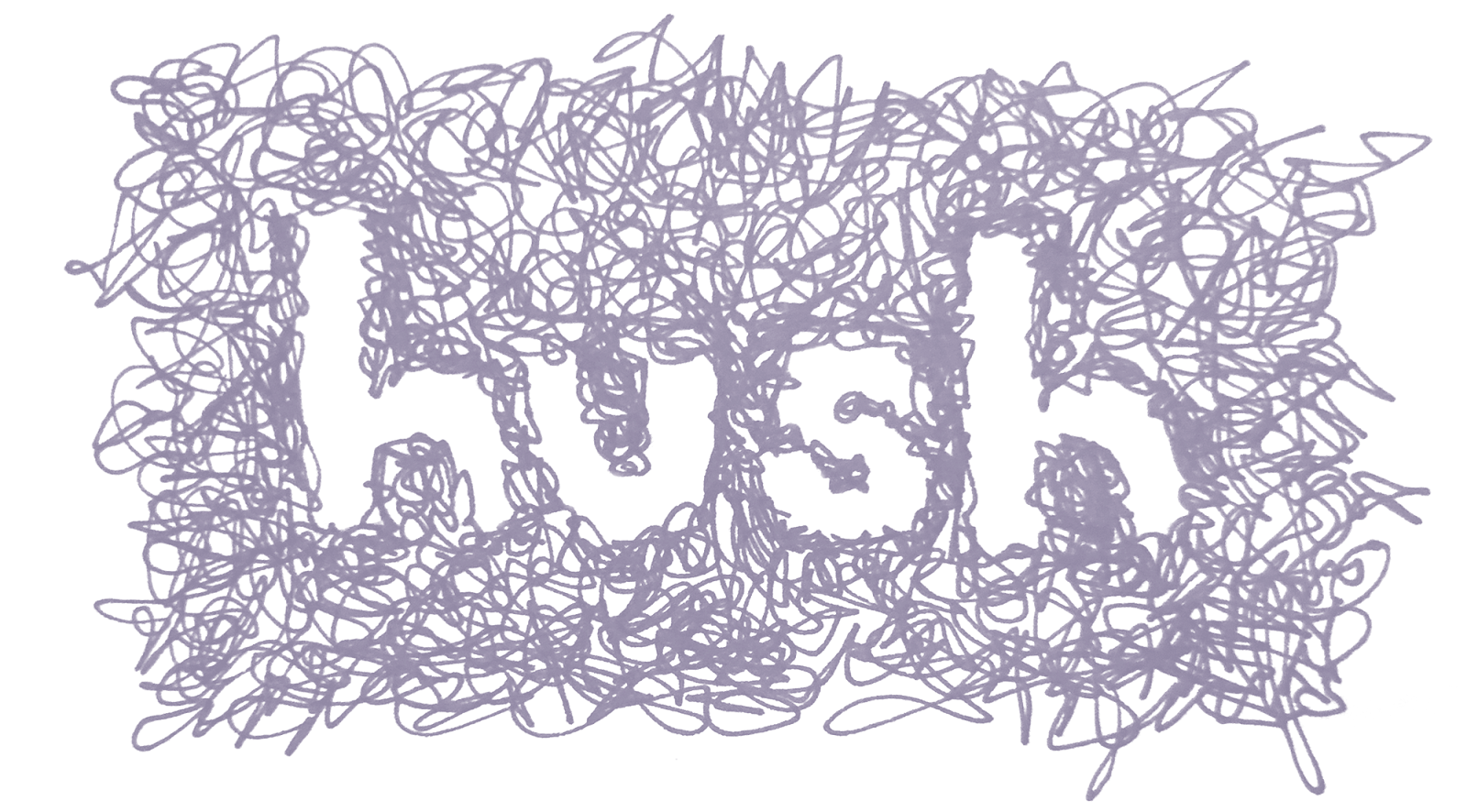 The HUSH Series, created by Center for New Music curator Julia Ogrydziak, explores sound as meditation. We feature artists and works which suspend us in time. Giving us a space and a moment to breathe in a hectic world.