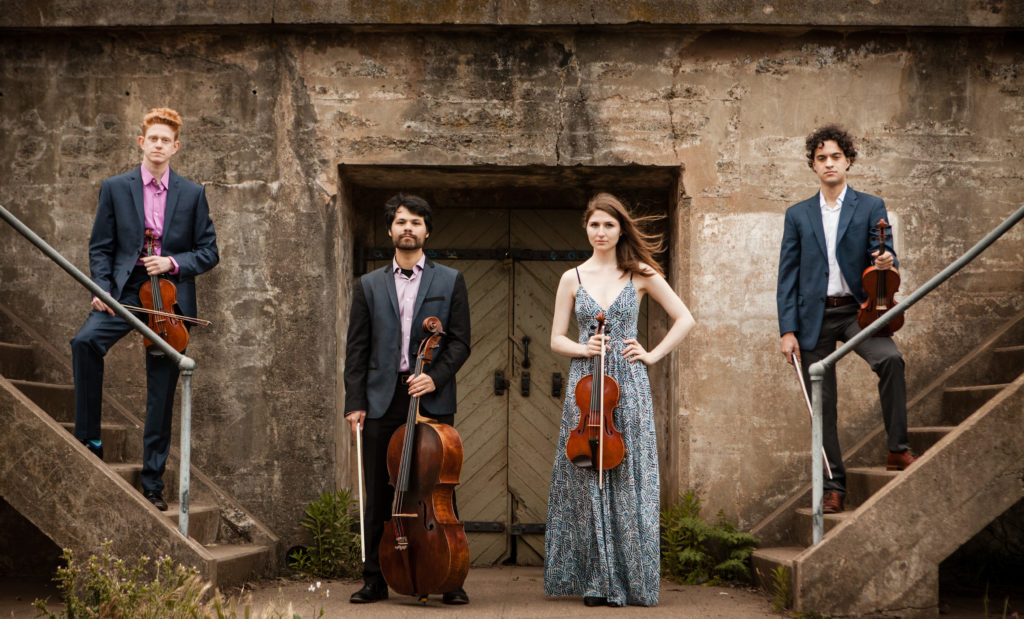 On September 29 and 30, Friction Quartet, the San Francisco string quartet specializing in contemporary works, celebrates its fifth anniversary with a pair of concerts at the Center for New Music. On Thursday, September 29 at 7:30 pm, they will premiere works by Stephen Feigenbaum and Loren Loiacano alongside a work by Philip Glass. On Friday, September 30, at 7:30 pm Friction will premiere works by Alex Van Gils and Piers Hellawell.
These performances also mark the closing of Friction's year long inaugural residency with the Center for New Music. Thursday Friction will give the world premiere performance of Stephen Feigenbaum's new work for string quartet entitled Forever Reaching, a piece saturated with sorrow, and one that the composer has asked to be used for memorial services. Thursday also includes the West Coast premiere of Loren Loiacano's Besides, Philip Glass' String Quartet no. 3 "Mishima", and the rhythmically impassioned piece, Friction, by Roger Briggs.
We invite you to join us at the conclusion of each performance to mingle with the artists over celebratory desserts.