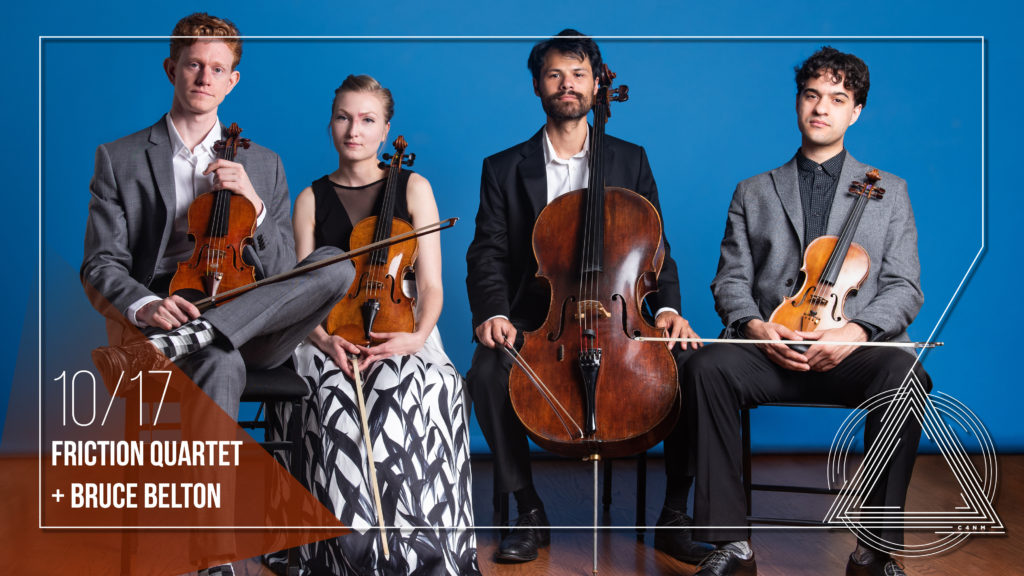 Friction Quartet will be joined by bass clarinetist Bruce Belton at the Center for New Music for the Bay Area premieres of new quintets by Marc Mellits, Sebastián Tozzola, and Michael Torke.
All three works being premiered were commissioned by Bruce Belton with the aim of broadening the repertoire for bass clarinet with string quartet.
Torke's new work, aptly titled "October," is a rhythmically driven single-movement work that captures the crisp air of fall and coziness mixed visceral melancholy that accompanies the changing of the seasons. Mellits' "Titan" was inspired by Saturn's largest moon, and describes the environmental aspects that make this moon unique. Within the eight movements, you can catch glimpses of this almost Earth-like celestial body as his music depicts erupting volcanoes, violent seismic activity, and the calm of the thick (and poisonous) methane atmosphere. "Folkolours" by Tozzola, blends the sounds of the composers native Argentina with broader musical influences of Latin America. Listeners embark on a journey through a folkloric landscape with the music as their guide.
Friction Quartet will also perform "Family Group with Aliens" by composer Piers Hellawell which was written as part of the Friction Commissioning Initiative thanks to the generous support of their listeners. "Family Group with Aliens" was premiered at Old First Concerts on August 16 and was heralded as "dense" and "witty" by Michael Strickland of "Civic Center".