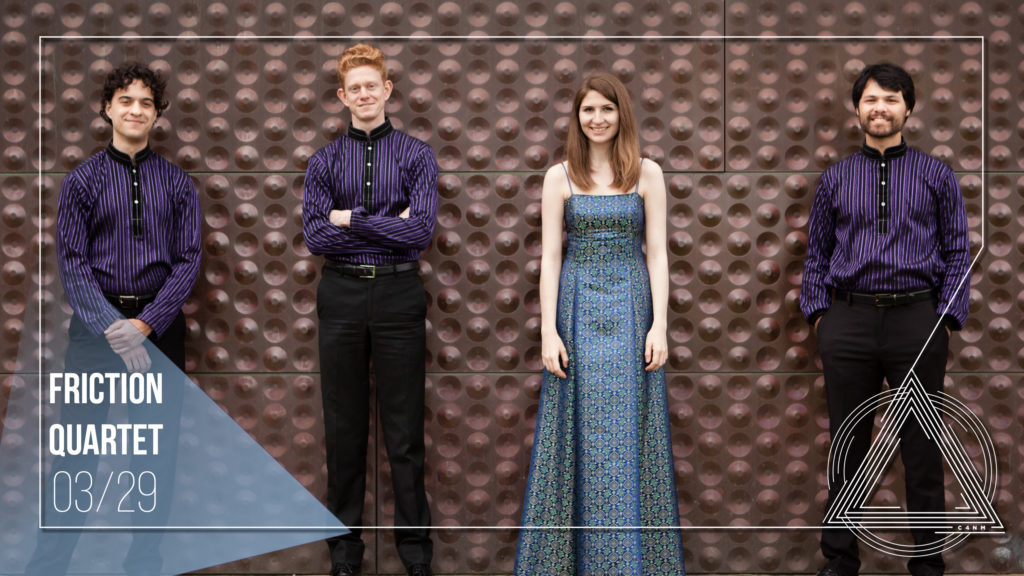 Our first Friction Commissioning Initiative concert will feature the premieres of "Two Hearts" by Sarang Kim and "El Correcaminos (The Roadrunner)" by Nick Benavides. Also on the concert will be ABACISCUS by Geoffrey Gordon.
We've started this initiative as a platform for generous people like you to be an integral part of the commissioning process. We know that by working together with our community of passionate music supporters, we can champion the creation of amazing new repertoire that will live for generations to come.
Composers have the unique ability to articulate the feelings and experiences of the contemporary world in a way that transcends language. They tell our stories and our truths with every expressive moment of their music. In this way, composers help define the history we are living.
In 2018, we also commissioned Sarang Kim, Nick Benavides, Nicole Lizée, Mario Godoy, Piers Hellawell, and Max Stoffregen. Stay tuned for concerts later this year that will premiere the other four works.