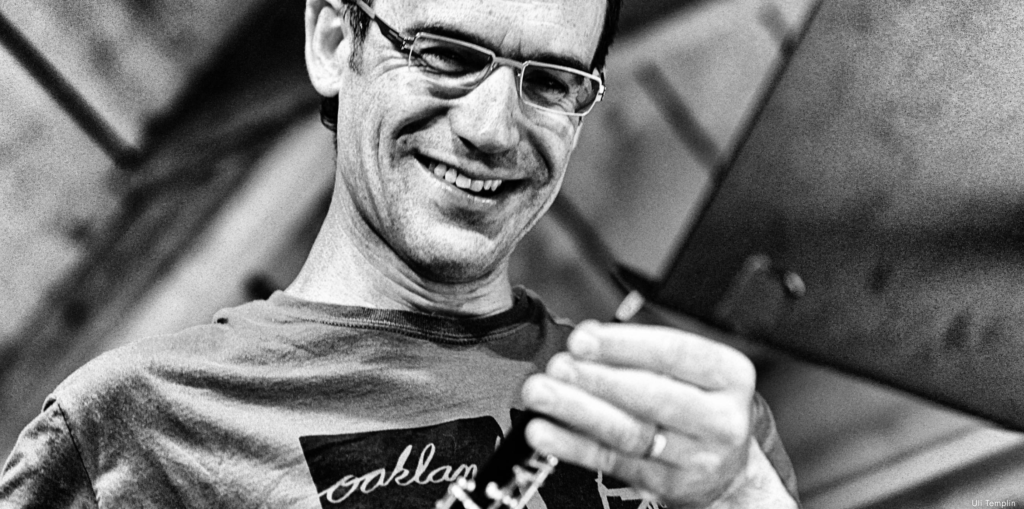 Kyle Bruckmann: Experiments in Sonic Potential at the Contemporary Jewish Museum
C4NM and the Contemporary Jewish Museum co-present and co-curate Experiments in Sonic Potential which invites musicians from the Bay Area's rich improvisational and experimental community to perform live in conversation with Annabeth Rosen's ceramic sculptures, currently exhibited at the museum. Performances are at the Contemporary Jewish Museum, 736 Mission Street, San Francisco, CA 94103.
About Kyle Bruckmann
Oakland-based oboist, composer, and performer Kyle Bruckmann's work is rooted in a in Western classical foundation, and extends into the genres of free jazz, post-punk rock, and the noise underground. He is a member of acclaimed new music collective sfSound, the San Francisco Contemporary Music Players, Eco Ensemble, Splinter Reeds, Quinteto Latino, and the Stockton Symphony, and he teaches at University of California, Santa Cruz, Davis, and Berkeley. Since moving to the Bay Area from Chicago in 2003, he has worked with the San Francisco Symphony and most of the area's regional orchestras. He is also active in an international community of improvisers and sound artists, having appeared on more than eighty recordings of various genres.
About the Exhibition 
Annabeth Rosen: Fired, Broken, Gathered, Heaped is the first major survey of Annabeth Rosen (b. 1957 Brooklyn, NY), Robert Arneson Chair at UC Davis, and 2018 Guggenheim Fellow.
For over two decades, Rosen has interrogated the medium of ceramics in the context of contemporary art. Featuring ceramics and works on paper from over twenty years, this groundbreaking exhibition examines how Rosen's work radically defies the limits of her primary medium, pushing it beyond spectacle and into conversations about contemporary painting, feminist theory, endurance-based performance, and conceptual art.