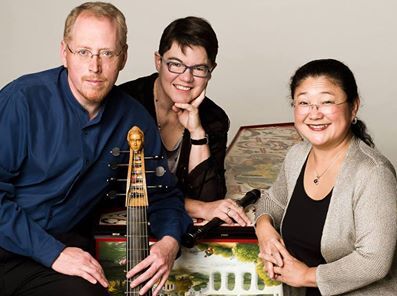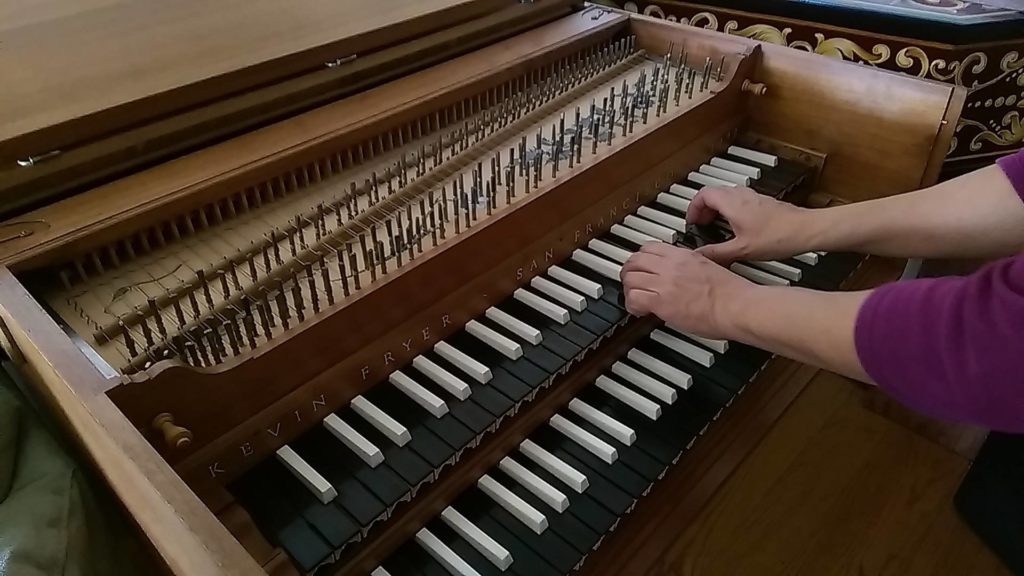 Endangered Temperaments seeks to examine new and old perspectives on a tuning system that is rarely heard in the modern concert setting. Centuries ago, meantone temperament was among the most widely used tuning systems in western art music. Since the advent of equal temperament, however, it is rarely heard in live practice. With this in mind, San Francisco's Bertamo Trio has created a program based around the temperament that combines Baroque works with two new commissions from local composers Edward Schocker and Dennis Aman. With this program, works from different centuries conceived for the same sound sources will be given a chance to share the same space, breathing new life into this neglected tuning tradition.
About the Bertamo Trio:
The Bertamo Trio (Letitia Berlin, recorder; Yuko Tanaka, harpsichord; and David Morris, viola da gamba) is a San Francisco Bay Area-based early music group that brings the music of the Baroque to today's audiences with professional polish, verve, and precision. Members of the trio have performed at the Carmel Bach Festival and with the San Francisco Symphony and Ballet Orchestra, and are highly active within the early music community both locally and abroad. Their other ensemble affiliations include Farallon Recorder Quartet, Tibia Recorder Duo, Sitka Trio, Music of the Spheres, Philharmonia Baroque Chamber Players, Moscow Chamber Orchestra, American Bach Soloists, The King's Noyse, Galax Quartet, Quicksilver, the Sex Chordae Consort of Viols, and NYS Baroque.
About the composers:
Edward Schocker is a composer and performer who creates music with made/found materials and alternate tuning systems. He holds an M.A. in composition from Mills College, where he studied with Pauline Oliveros, Alvin Curran, and independently with Lou Harrison. At Mills, Edward founded The Music For People & Thingamajigs Festival, an annual event in The Bay Area devoted to unusual instruments and tunings.
Musician Dennis Aman, a native of the San Francisco Bay Area, studied Electronic Music at San Francisco State with Richard Festinger and Composition privately with Dan Becker. He was a chorister with the San Francisco Symphony Chorus, and is currently a member of the Cornelius Cardew Choir. His compositions have been performed in Lithuania, Ukraine, Japan and most recently at the "Eclectic Salon" at Villa Aurora in Los Angeles.
---
This concert has been made possible through the support of the Center for New Music and a generous grant from the Zellerbach Family Foundation.