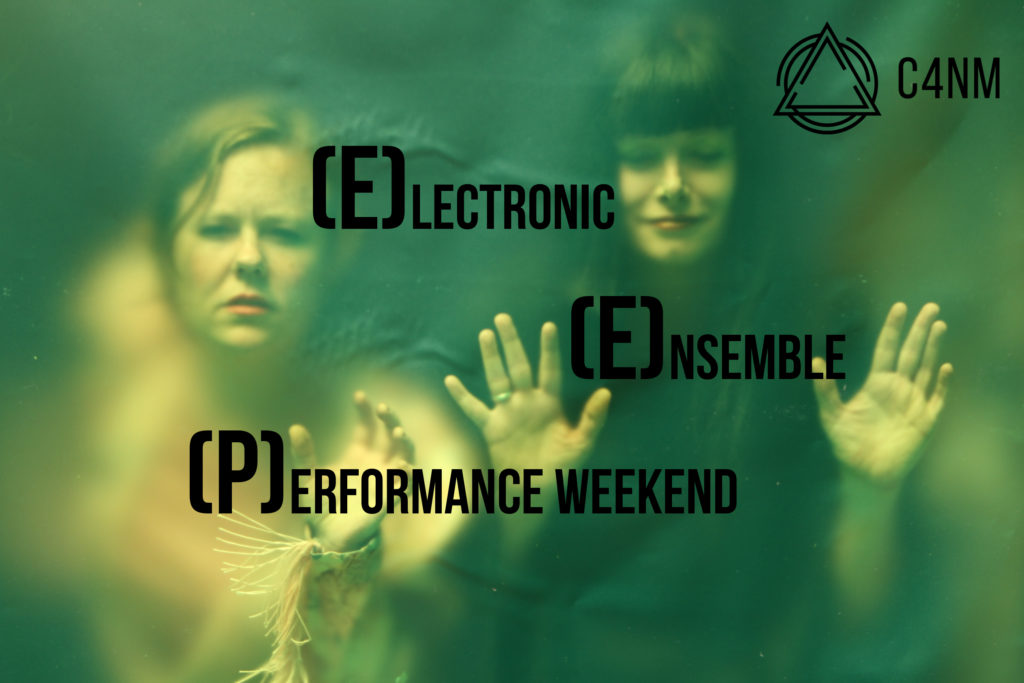 Sally Decker & Brendan Glasson
Using different means and methodologies, Brendan Glasson and Sally Decker are interested in static musical structures that reveal texture, movement, and physicality. Their collaboration will explore chaotic events within controlled environments. Brendan uses organs, electric pianos, and electronics to create slow, expansive forms. Sally primarily uses feedback systems in performance as a platform for negotiating the psychic space between control and non-control.
Blectum from Blechdom
Kevin Blechdom and Blevin Blectum will whisk you away to a psychedelic organic-electronic universe of sonic snauses and fractal mallards intertwined in a generative long-from game for the future. Monstrous walls of well-executed mega-structured sound and piles of visionary questing antics await you in this long-anticipated reunion show taking place in the city in which Blectum from Blechdom spawned in the glory wormhole days of 1998.
This performance is part of EEP! …  an (E)lectronic (E)nsemble (P)erformance Weekend
About EEP: Electronic music today is dominated by production, where musical flow is pre-recorded and we sing along slaved to its rhythm. Live electronic music survives mostly as a solo genre, since performers aren't needed to produce every possible sound. But EEP! … music is a social practice! This weekend features electronic musicians who play live music together, because electronics allow us as artists to connect and converse musically in crazy and wonderful new ways. This mini-festival also celebrates the new multichannel sound system at C4NM generously provided by Meyer Sound, which is meant to encourage more electronic music at C4NM. Two free workshops (6/11 & 6/12) precede the weekend shows to invite the community to participate in experiencing electronic music in our space.