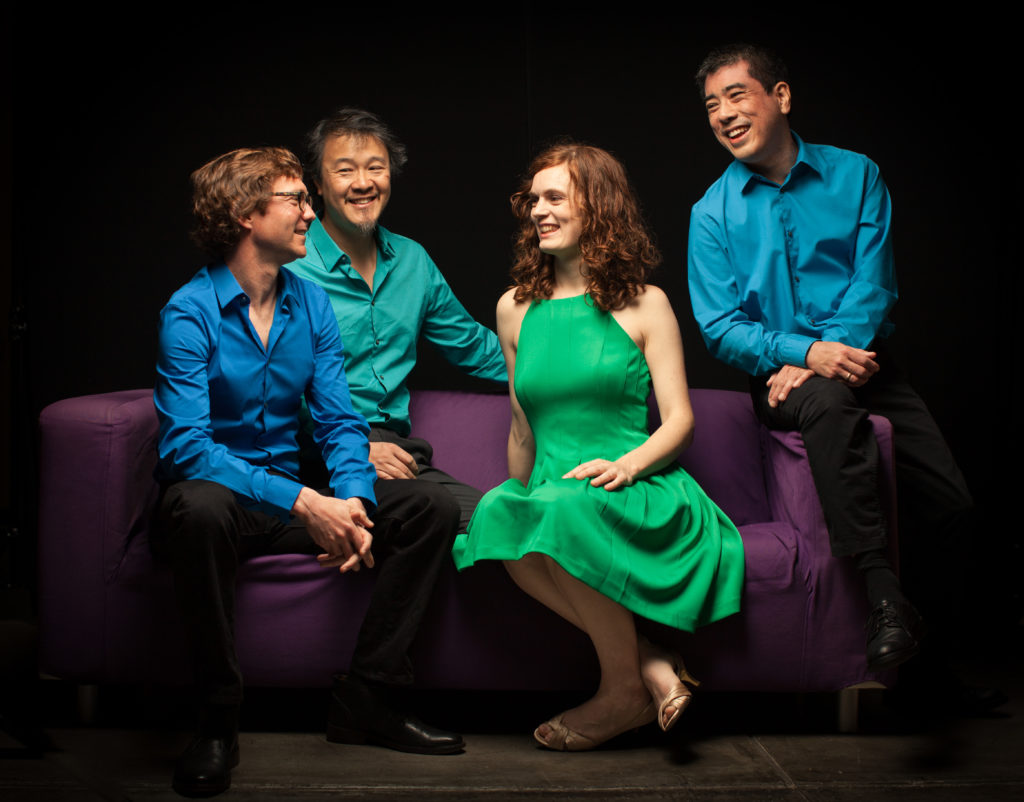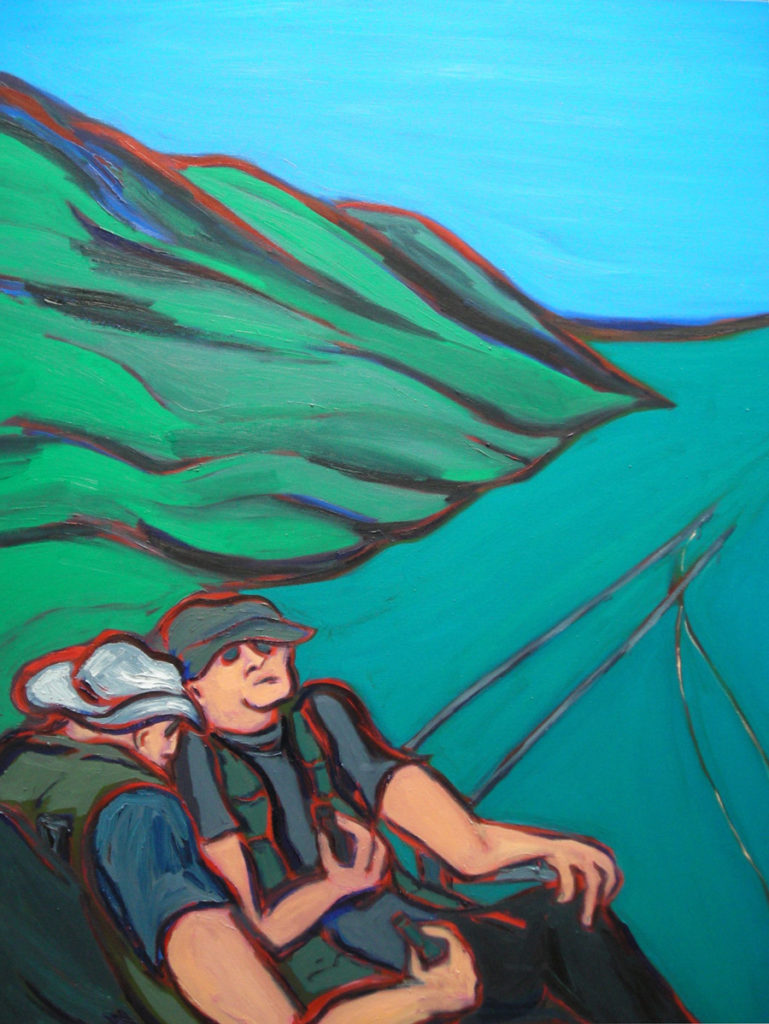 Soundings 3.2 continues the third season of a concert series where the Del Sol Quartet explores a single work from a contemporary composer, paired with new artworks from local visual artists. Each concert includes performance and discussion with the audience, musicians, and commissioned artist in an informal and intimate venue, followed by a post-concert reception.
This concert will pair Ben Johnston's microtonal String Quartet no. 10 (1995) with Jan Wurm, a California artist who examines daily life and close encounters through her paintings, drawings and artists' books. Her visual language, which has been described as "narrative drawing," bridges abstraction and figuration, often presenting figures in motion. Johnston's music, including "String Quartet No. 10," uses a "just intonation" harmonic system that allows for many more pitches in an octave than the twelve notes of the equal temperament scale. Radically inventive, yet vernacular, the piece grooves while exploring the far reaches of the overtone spectrum.
American composer Ben Johnston (b. 1926), who has been called "the best non-famous composer this country has to offer" (New York Times), writes challenging works using "just intonation" that incorporate elements of neoclassicism, serialism, jazz, hymns and songs. He is a pioneer in the use of microtones and non-tempered tuning, to which he was introduced through the work of Harry Partch while studying for his Master's degree at the Cincinnati Conservatory of Music. Johnston then went to CA to work as an apprentice to Partch for six months, after which he studied with Darius Milhaud at Mills College and later in the 1950's with John Cage. He taught theory and composition at the University of Illinois at Urbana Champaign from 1951-83, when he retired as Emeritus Professor of Music. Johnston's compositions include works for opera, theater, dance, orchestra, chamber ensembles, voice, piano, tape pieces and indeterminate works.
California artist Jan Wurm (www.janwurm.com) divides her time between Berkeley and Los Angeles. In her art practice, which encompasses paintings, drawings, and artists books, she examines daily life and close encounters to reveal aspects of contemporary culture that inform our relationships. Her work has been exhibited internationally and is in various public collections, including the Fine Arts Museums of San Francisco Achenbach Graphic Arts Foundation, the New York Public Library Print Collection, the Archive Verein der Berliner Künstlerinnen in Berlin, and the Universität für angewandte Kunst in Vienna. Wurm studied with Richard Diebenkorn and Llyn Foulkes at UCLA and received her graduate degree from the Royal College of Art in London. She has taught for University of California Berkeley Extension and has lectured extensively as a guest artist. Wurm organized and facilitated a Guest Artist Lecture Series for the Berkeley Art Center and currently is the Director of Exhibitions at the Richmond Art Center. She is actively engaged in expanding the community forum for contemporary art dialogue through symposia and public programs.
The season ends with Soundings 3.3 on June 7, 2015. The performance will feature Jack Body's (1945-2015, New Zealand) "Epicycle" (1989, rev 2004) with artist Matt Gilbert (mattgilbert.net).