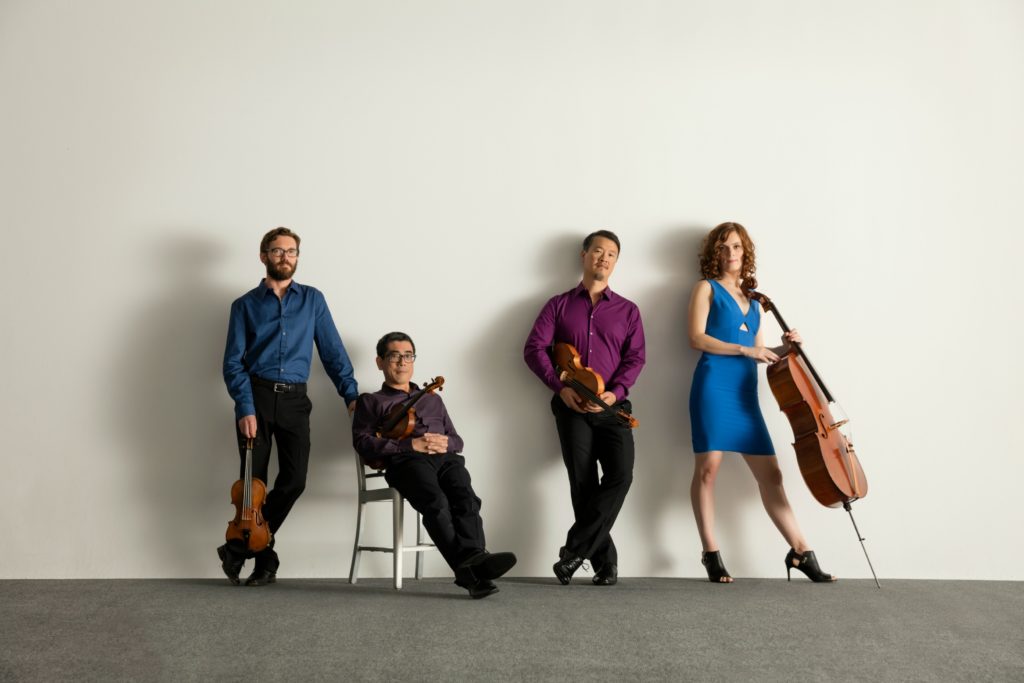 Soundings is an artistic journey that delves deeply into the musical language of one piece; the evening is an exploration with two performances, in-depth discussions, and curated visual art. Soundings 4.1 features Estonian-American composer Lembit Beecher – his quartet "These Memories May Be True" paired with his own animated drawings.
6:30PM – reception with the artists
7:00PM – performance, artwork, & discussions
ABOUT LEMBIT BEECHER:
Lembit Beecher (b.1980) is praised for his "hauntingly lovely and deeply personal" music (SF Chronicle) and his "alluring, emotive" work (NY Times). Born to Estonian and American parents, he grew up under the redwoods in Santa Cruz, California, after which he lived in Boston, Houston, Ann Arbor, Berlin, New York and Philadelphia. This background has made him particularly sensitive to place, ecology, memory, and story-telling. Lembit served as the inaugural composer-in-residence of Opera Philadelphia (with Gotham Chamber Opera and Music Theatre Group of New York). His work has been performed at the Metropolitan Museum of Art, Tanglewood, Aspen and Cabrillo Music Festivals, and by various orchestras, opera companies and chamber ensembles. He holds degrees from Harvard, Rice, and University of Michigan and has received numerous awards and grants. An advocate for Estonian contemporary music, Lembit is also active as a pianist and concert producer. www.lembitbeecher.com.
In addition to his music, Lembit Beecher also draws and makes animated films. These animations are made through simple, though painstaking, stop-motion techniques, using scratch board, ink, chalk, paper cutouts, and a limited amount of post-production editing. His artistic and emotional concerns working on animations and music are very similar, but he finds the animation process more intuitive and improvisatory. For "Soundings" he will present two or three short animated films made to accompany specific movements of his string quartet, engaging the audience in a discussion of artistic process and providing a different entry point into the emotional and gestural narrative of the music.
ABOUT DEL SOL QUARTET:
Hailed by Gramophone as "masters of all musical things they survey" and two-time top winner of the Chamber Music America/ASCAP Award for Adventurous Programming, the Del Sol String Quartet is a leading force in 21st century chamber music. Founded in 1992 and based in San Francisco, Del Sol's collaborative performance projects and chamber music programs explore narratives and cultures from around the world, reflecting the stories and sounds of the Pacific Rim as vibrantly as those heard in European concert halls or East Coast art spaces. visit: http://delsolquartet.com/about
ABOUT SOUNDINGS:
"Soundings 4.0" will focus on three contemporary composers: Lembit Beecher, Ben Johnston, and Caroline Shaw. The commissioned collaborating artist for each concert will present artworks inspired by or based on the music of the featured composer, in order to illuminate similarities and differences between art forms, explore aspects of creativity and the artistic process, and enhance the audience's understanding and appreciation of the music.
For Concert 1 (October 2016), the composer and artist are the same individual: we will pair Beecher's "These Memories May Be True" (2012), which we commissioned in 2012 for Del Sol's 20th anniversary, with animated drawings he creates that are set to one or more movements of his music. Beecher, a young, NYC based composer and artist who grew up in Santa Cruz, CA, based his composition on his Estonian grandmother's experience in the Baltics, escaping first from the Nazis and then the Soviets during World War II, immigrating to the U.S. as a widow and single mother. The piece combines wonderful story telling, traditional Estonian folk music influences, and a strong contemporary musical voice.
Concert 2 (February 2017) will pair Johnston's microtonal two-part work, "Crossings": String Quartet No. 3 (1966) and String Quartet No. 4 ("Amazing Grace")(1973), originally written separately and then combined as a set, with Elmore DeMott, an award-winning photographer who defines the world in terms of light, shadows, and patterns. Ben Johnston (whose later "String Quartet No. 10" Del Sol explored on last season's "Soundings" series and performed at the Library of Congress in April 2016) uses a "just intonation" harmonic system that allows for many more pitches in an octave than the twelve notes of the equal temperament scale.
Concert 3 will pair Shaw's "Entr'acte" (2011), which was inspired by a movement of a Haydn string quartet, and "Punctum" (2009, rev. 2013) with Eric Schrader, a San Francisco bonsai horticulturalist, photographer and writer whose art form captures the essence of trees and provides an avenue for exploring the natural world, cultural tradition, artistic voice, and compositional process. Caroline Shaw, the youngest composer ever to win the Pulitzer Prize for Music in 2013, travelled abroad on a fellowship studying formal gardens and composing based on their forms. Her music often begins with an idea of tradition and structure and playfully departs on a delightful musical journey.