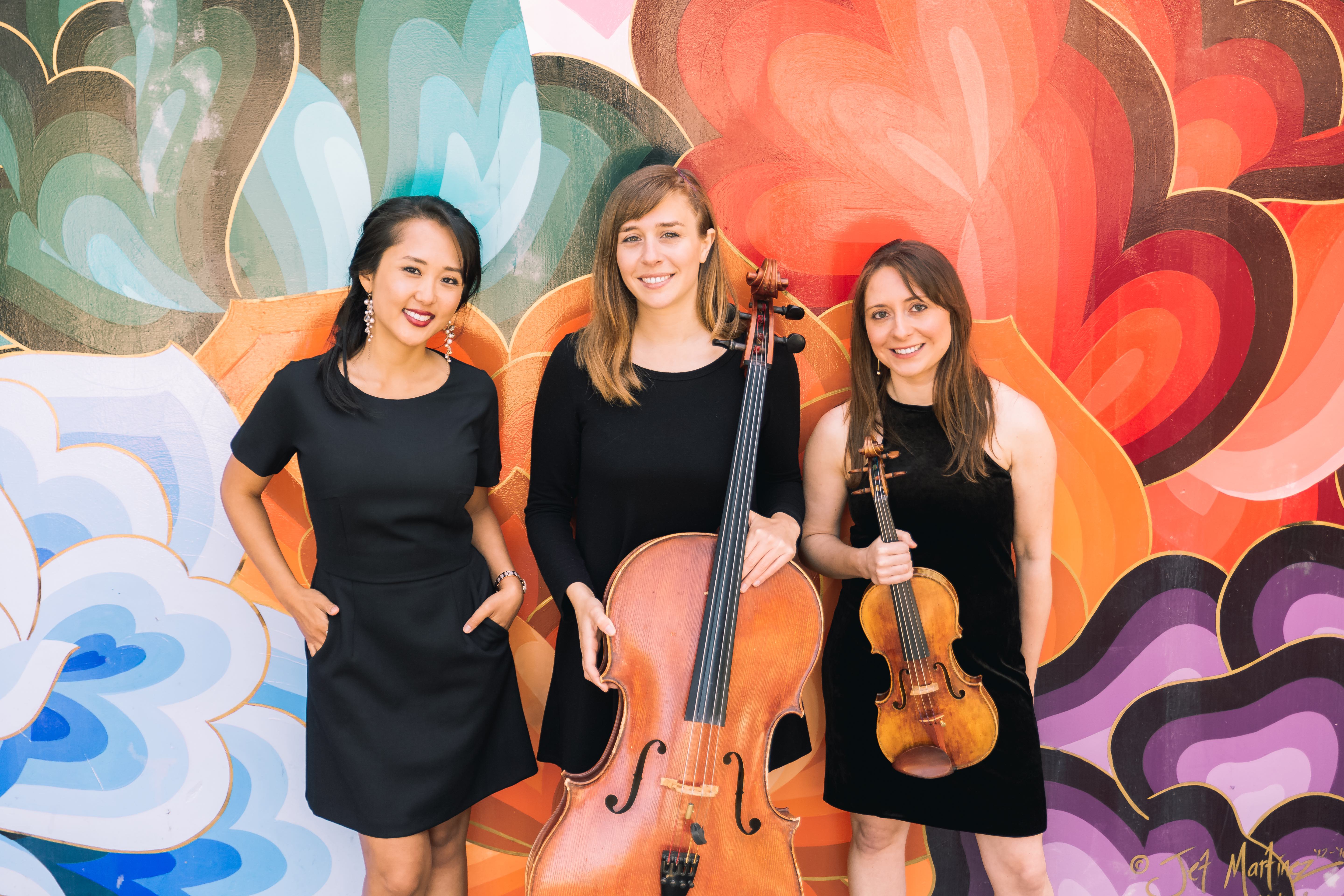 Program:
Jennifer Higdon Pale Yellow (2003)
Kaija Saariaho Light & Matter (2014)
Clara Schumann Piano Trio in G minor, Op. 17
Curium Trio
Agnieszka Peszko, violin
Natalie Raney, cello
Rachel Kim, piano
About Curium:
Curium – the 96th element in the periodic table. Discovered in the Bay Area in 1944 and named after the pioneering female scientist, Marie Curie, the element is a symbol of the innovations of female minds, past and present.
Founded in the summer of 2017, the women of Curium piano trio have gained reputations as performers that radiate dynamism and presence. Specializing in performing the music of female composers, they are committed to bringing creative and diverse musical programming to their audiences. The Curium trio highlights the works of women composers and performers alongside traditional piano trio repertoire, and have brought together a community of people with their representation of diversity and women.
This program will feature female composers through the ages. The concert will begin with Pale Yellow (2003) by American-composer Jennifer Higdon. In this work, Higdon vividly portrays the mood of pale yellow and writes, "I have always been fascinated with the connection between painting and music. In my composing, I often picture colors as if I were spreading them on canvas, except I do so with melodies, harmonies, and through instruments themselves."
Finnish composer, Kaija Saariaho's Light & Matter (2014) explores light kinetic energy through gestures and rapid exchanges among the performers. She was inspired to write the piece while living in New York and looking out her window at the changing light and colors of Morningside Park.
Finally, the program will end with Clara Schumann's Piano Trio in G minor, a work that is credited as one of her masterpieces. Aside from her illustrious career as a pianist, Schumann was one of the most outstanding and influential female composers of the 19th century.