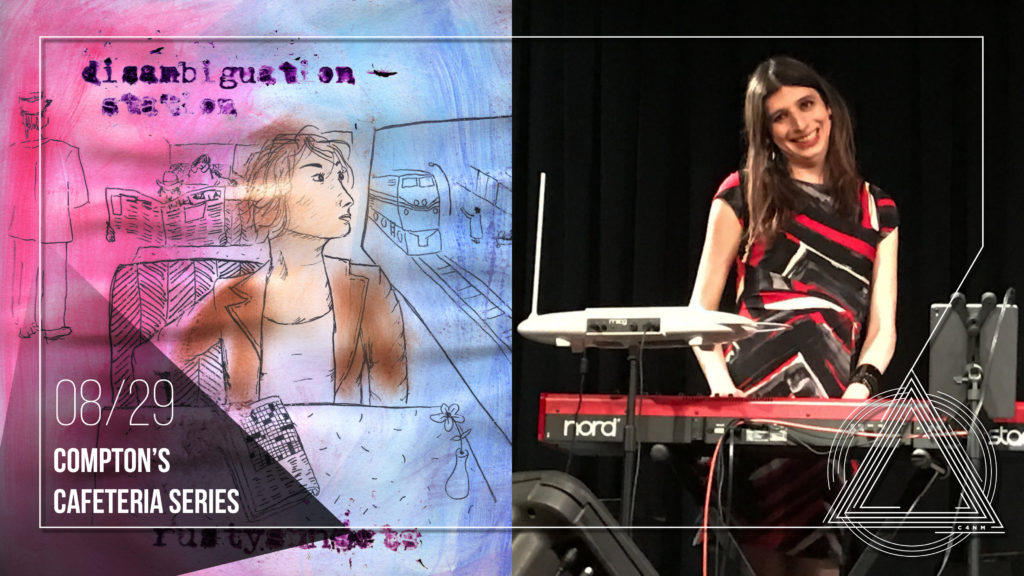 Amanda Chaudhary (Pitta of the Mind) and Cara Esten (Rusty Sunsets) Celebrate trans visibility in the heart of the tenderloin, just down the block from the historic Compton's Cafeteria where the first riot for gay and trans rights occurred in August of 1966. In the nations first trans cultural district, C4NM will be creating space for, and amplifying the voices of, trans, gender non-binary, gender fluid, and gender queer musicians.
Amanda Chaudhary's live performances bring theatricality and flare to the sometimes staid world of experimental electronics. She combines sophisticated modular synthesizers and software, with conventional instruments and even toys and DIY electronics for a unique experience that moves effortlessly between experimental noise, jazz and funk, ambient abstract landscapes, and more. She has been performing solo and with various groups in the Bay Area, New York, and beyond for many years and is deliberately difficult to pin down to a particular style or practice, except to say that her work is always fun to experience. Amanda is also the founder of CatSynth.com and CatSynth TV, which covers music, synthesizers, art, and culture through the prism of a love for cats. The feline sometimes works its way back into her music.
Rusty Sunsets is just a girl, standing in front of a synthesizer's flashing lights, holding an acoustic guitar and a harmonica, playing folk songs with bleeps and bloops. Rusty Sunsets is Cara Esten and whoever chooses to join, whether sentient beings or MIDI-controlled robots, writing songs about small towns and big towns, meteors and hormones. Her latest EP, Disambiguation Station, explores gender and sexuality through the lens of random wikipedia articles.