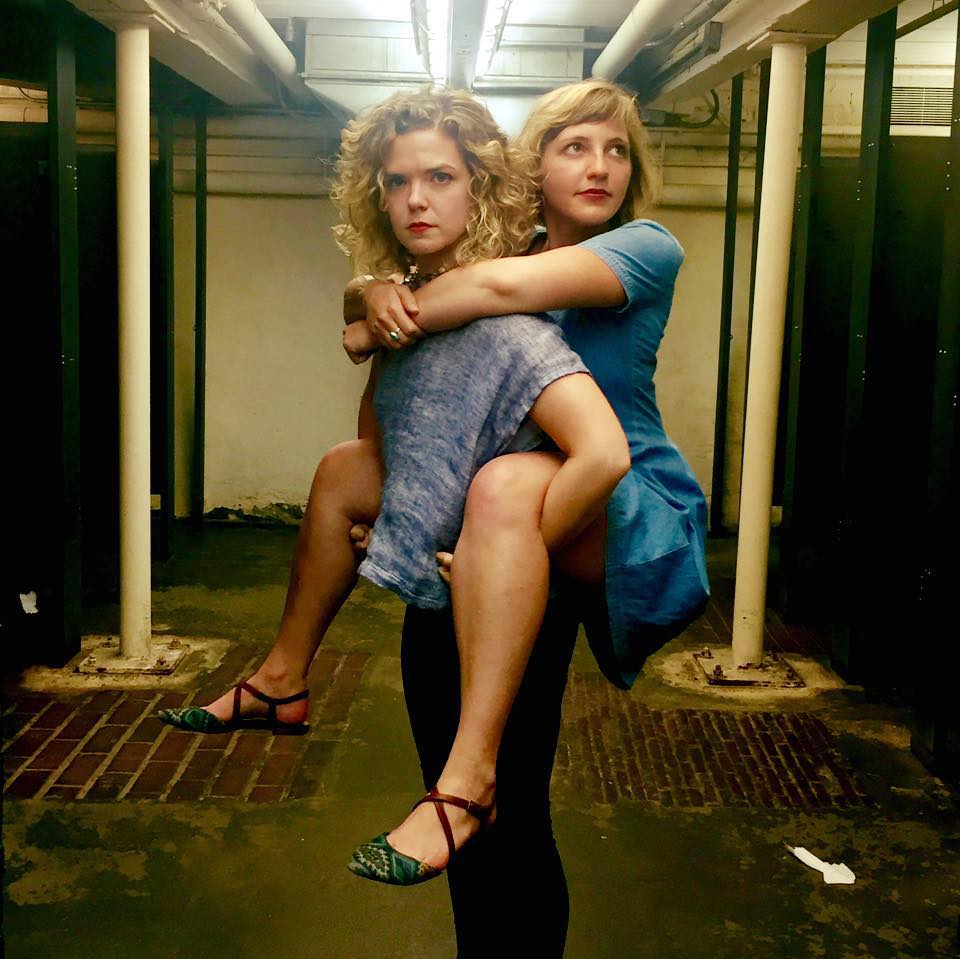 In 2014 soprano Justine Aronson walked into a party in Brooklyn, knowing not a soul. Within minutes, she and and violinist Sarah Goldfeather, complete strangers, were enthusiastically singing Christmas carols, making merry for all. Music was made. Cipher was born.
Cipher (formerly Fragments Duo) was named after composer Kate Soper's piece of the same name, and has been presented by the String Orchestra of Brooklyn's String Theories Festival, the Permutations concert series and premiered works by Brooklyn-based composers Sarah Goldfeather, Rebekah Driscoll and Eric Shanfield. Aronson, hailed by the New York Times as "possessing a deep reservoir of expressive devices," is a sought-after interpreter of new music and has premiered works by David Lang, Daron Hagen, Christopher Cerrone, Aaron Jay Kernis, Thomas Pasatieri, Fred Hersch, Benjamin C.S. Boyle, Nicholas Deyoe, Andrew McIntosh, and Richard Valitutto. She has appeared with the New York Festival of Song, The Lucerne Festival Academy, The Industry, The Bard Music Festival, The String Orchestra of Brooklyn, Brightwork New Music, The Industry, and modern music collective wild Up. Goldfeather, who has been described as "full of light and life" (The Current at Minnesota Public Radio), was a featured soloist at TEDxMET at the Metropolitan Museum of Art in New York, Música Electroacústica y Arte Sonoro de España in Madrid and Valencia, Spain,an has appeared as featured performer at the Ecstatic Music Festival and MATA Interval Series, The Times Two Series in Boston, The Museum of Contemporary Art of Chicago, and recently toured with the Beth Morrison Projects Production of Kansas City Choir Boy starring Courtney Love. Goldfeather has worked closely with a number of today's leading composers, including Julia Wolfe, Christopher Cerrone, and Timo Andres. She is also the co-director of the 7-piece new music ensemble Exceptet and the songwriter and bandleader for her eponymous indie folk band, Goldfeather.
Cipher will be playing works by Rebekah Driscoll, Sarah Goldfeather, Veronika Krausas, Kaija Saariaho, and Kate Soper.