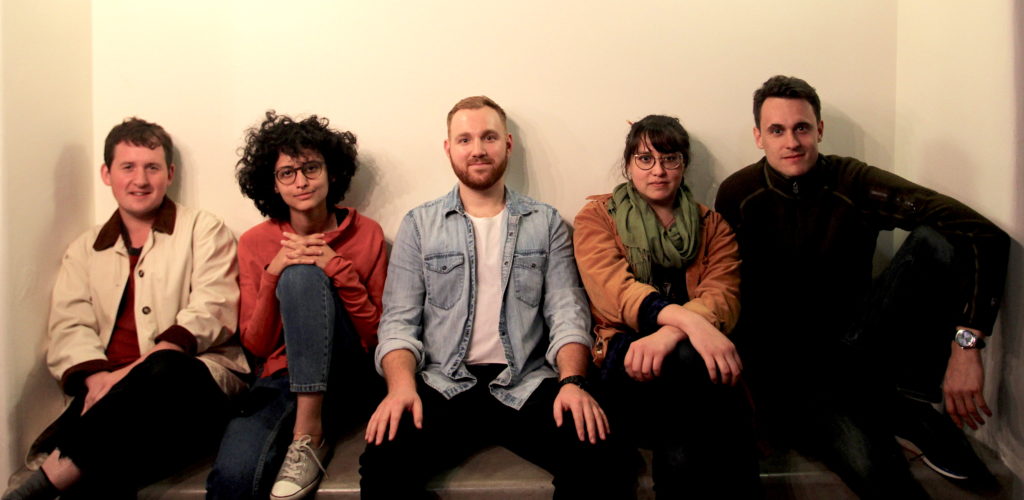 An evening of original compositions exploring the boundaries between composer and performer, structure and decomposition, agency and performance practice. The concert will feature works by Julie Herndon, Hunter Long, John Ivers, Golnaz Shariatzadeh, Michelle Lee, Tony Gennaro, and Matt Robidoux.
Dirt and Copper is an emerging Bay Area collective dedicated to the performance of radical new music. Working directly with composer-performers, Dirt and Copper prioritizes diverse programming, new avenues of interpretation, and distinct performances.
Members Tony Gennaro (percussion), John Ivers (clarinets), Michelle Lee (flutes), Matt Robidoux (guitars, doodads), and Golnaz Shariatzadeh (violin) are dedicated to unravelling the gradients between traditional composition and improvisation. Dirt and Copper's performances incorporate substantial performative agency and draw from a range of sources including modular structures, text, graphics, structured improvisation, and traditional western notation.
Julie Herndon is a multimedia composer and performer. Her electroacoustic work has been described as "striking" and "blended to inhabit a surprisingly expressive space" (San Francisco Classical Voice). Her compositions have been performed by ensembles including JACK Quartet, Ensemble Proton Bern, Line Upon Line Percussion, Retro Disco, St. Lawrence String Quartet, Elevate and Left Coast Chamber Ensemble. Performances include festivals and venues such as Artistry Space and Hotel Vagabond in Singapore, soundSCAPE in Italy, Zen Mountain Cloud Center in Santa Fe, Megapolis Audio Art Festival in Oakland, and Hot Air Festival in San Francisco. She is currently a doctoral candidate at Stanford University.