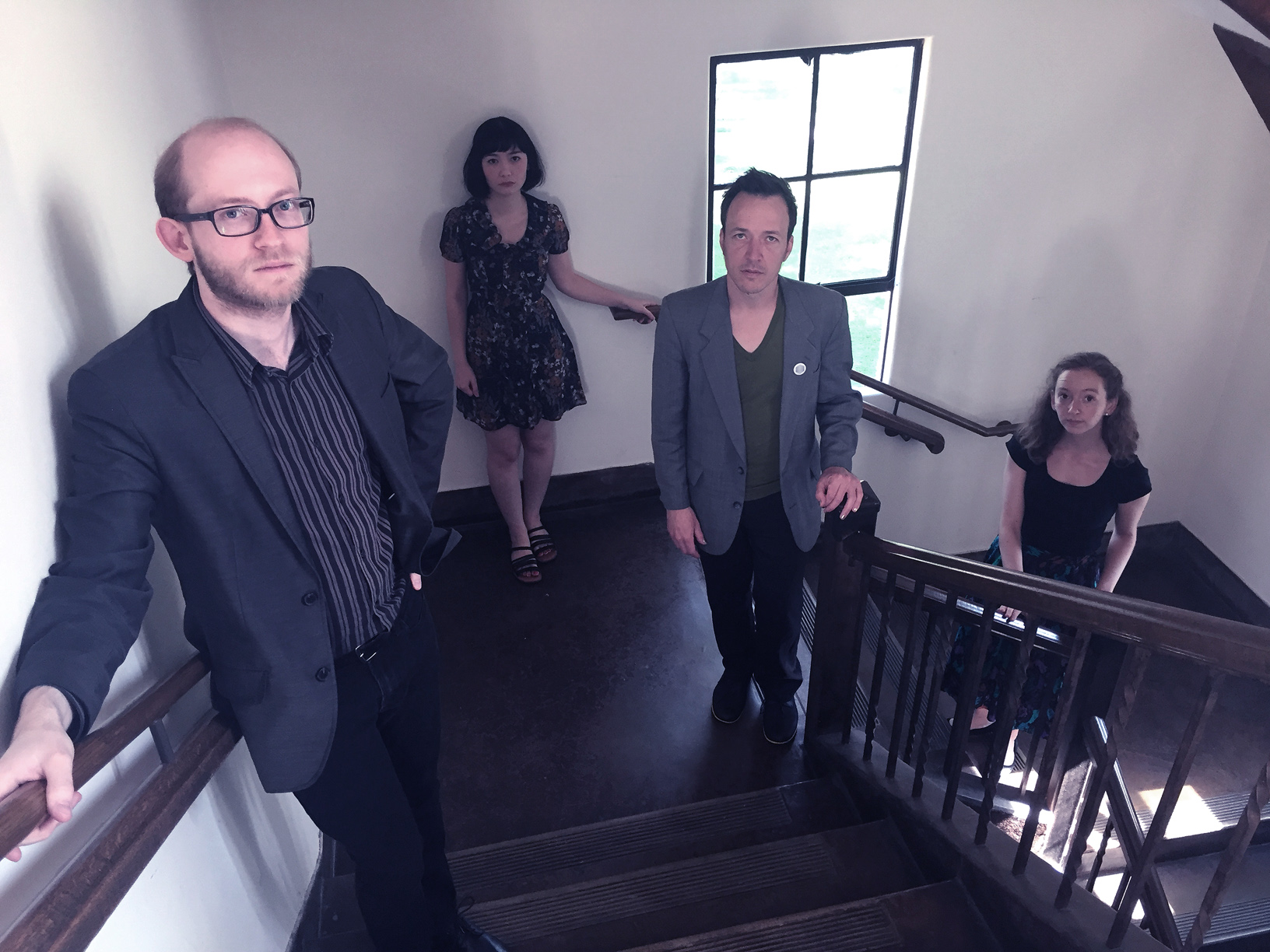 Brett Carson's Mysterious Descent is a mythodramatic song cycle based on the extant texts of the Idnat Ohintsôsh-ikh. Structured in twelve movements, dynamic music intersects with poetry and theatre, narrating the volatile and absurd descent into the darkness of the Self. Improvisation and performative virtuosity energize tightly structured compositions in a series of quasi-mystical tableaux.
The musicians:
Brett Carson – piano, percussion, voice, composition
David Katz – voice, percussion
Mia Bella D'Augelli – violin, voice, percussion
Nava Dunkelman – percussion, voice
This performance marks the album release for this project! Jakob Pek will opening with a set on solo guitar and percussion.


Brett Carson explores the dynamic intersection of materials and the exploration of myth through his compositions, at once volatile and highly structured. Using architectural elements borrowed from composers such as Braxton, Cage, and Messiaen, and deriving inspiration from such fields as mysticism and science, his work aims toward the deconstruction of a musical and linguistic reality, to be reassembled in a way that is fragmented though still recognizable.
A native of Georgia, Brett became active in Atlanta's experimental music scene while working in more conventional contexts, particularly as a jazz pianist. He became a part of the Bay Area new and improvised music scene in 2012, and has worked with a number of musicians including Bill Baird, Brian Baumbusch, Nicolas Collins, George Lewis, Roscoe Mitchell, Rent Romus, and William Winant. In addition to Mysterious Descent, recent projects include his jazz/improvisation group Quattuor Elephantis and the 2017 premiere of his one act play, "Mary's Dilemma, or That Sinking Feeling." He holds an MA in Composition from Mills College, where he studied with Roscoe Mitchell, Zeena Parkins, Fred Frith, Les Stuck, Joan Jeanrenaud, and Robert Schwartz.
Jakob Pek is a multi-instrumentalist and artist raised in Las Vegas, NV and currently based in Oakland, CA. His work has been described as "trans-historical" and "otherworldly". His most recent album, Contemplation on Emptiness, is set for release in early 2018.