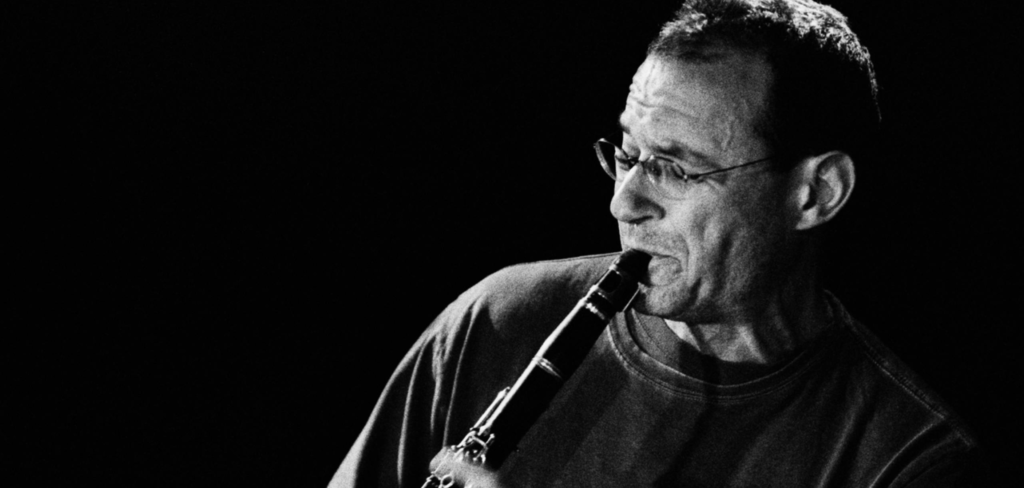 Ben Goldberg: Experiments in Sonic Potential at the Contemporary Jewish Museum
C4NM and the Contemporary Jewish Museum co-present and co-curate Experiments in Sonic Potential which invites musicians from the Bay Area's rich improvisational and experimental community to perform live in conversation with Annabeth Rosen's ceramic sculptures, currently exhibited at the museum. Performances are at the Contemporary Jewish Museum, 736 Mission Street, San Francisco, CA 94103.
About Ben Goldberg
Clarinetist Ben Goldberg leads or co-leads The Out Louds, Invisible Guy, Unfold Ordinary Mind; Go Home; Ben Goldberg School; and Ben Goldberg Trio with Greg Cohen and Kenny Wollesen. He is a member of the avant-chamber jazz ensemble Tin Hat; and performs in a duo with pianist Myra Melford called DIALOGUE, among a wide range of other affiliations.
In 1992, when Goldberg's group New Klezmer Trio "kicked open the door for radical experiments with Ashkenazi roots music" (SF Chronicle), he established himself as "one of the most vibrant, flexible, and inventive clarinetists in jazz and improvised music" (Downbeat), "an artist who seems to find beautiful melodies at the end of every path" (NPR). The New York Times has noted Goldberg's music for "a feeling of joyous research into the basics of polyphony and collective improvising," and he was named #1 Rising Star Clarinetist in the Downbeat Critics Poll in both 2011 and 2013. In 2015, Ben released Orphic Machine, a song-cycle with lyrics from the "speculative poetics" of Allen Grossman, performed by a nine-piece ensemble to critical acclaim.
About the Exhibition 
Annabeth Rosen: Fired, Broken, Gathered, Heaped is the first major survey of Annabeth Rosen (b. 1957 Brooklyn, NY), Robert Arneson Chair at UC Davis, and 2018 Guggenheim Fellow.
For over two decades, Rosen has interrogated the medium of ceramics in the context of contemporary art. Featuring ceramics and works on paper from over twenty years, this groundbreaking exhibition examines how Rosen's work radically defies the limits of her primary medium, pushing it beyond spectacle and into conversations about contemporary painting, feminist theory, endurance-based performance, and conceptual art.